How to Choose the Best Study Material for the Board Exam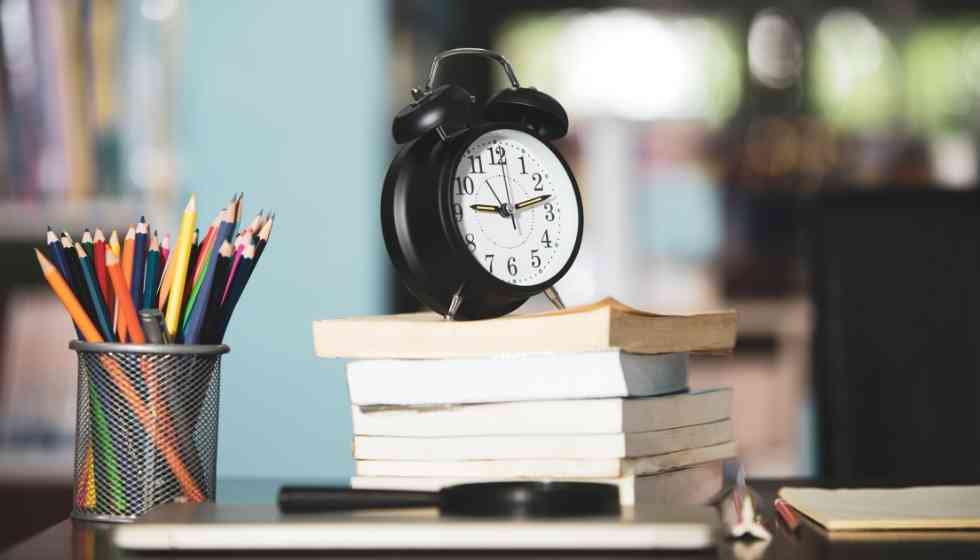 Students face the first board exam in class 10. This is a turning point in their career. The student needs to be well prepared, organize the study material, and contain the study material well in advance.
Your study materials are very important to help you in the preparation of boards. Choosing the right books and references is one of the vital things for the boards.
Some Important Features That your Study Material should contain
Study material will help you to focus on your learning. You will also become familiar with the exam format and the question and answers.
The study material is comprehensive and with the latest syllabus.
Organize the sample question papers and the previous year's question papers to understand the examination format.
Your notes will come in handy during the revision. Properly making notes is very important.
You can also go through some important videos or mobile apps for subject-wise preparation.
The study material that you will be referring to should be accurate with all questions and answers.
Choose the books for your study so that they have all the content in a precise manner, making your preparation easy.
Textbooks and the NCERT solutions– Start with reading the chapter from the book at least twice. This is because when you read for the first time, you might not understand much, but when you read again, you will know in a better way, and you will be familiar with words and the terms used. Referring to Vedantu CBSE solutions will help gain confidence, and preparation will become much easier.
Having all the books and the reference and not having a correct strategy for the preparation will not help you get a high score.
Learning style: Every student will have a different way of studying and also the time. Some are good in the mornings and some in the evening. Choose a time which suits you.
Buy the Books and references. Make sure not to refer to too many books or references. This will not help you in any manner but creates confusion. If you are referring to NCERT solutions, then prepare thoroughly from it. This would be perfect, and it needs no other preparation.
Study Plan – Once you understand the subjects and the syllabus, it's easier for you to make a timetable covering all the subjects and the chapters, allowing enough time for revision. Don't neglect English or Hindi, but give equal importance as you give to other subjects. Your overall percentage counts on all the topics.
Study area – Make a study place for your regular studies. Stick on to the same place. You can also keep your timetable in the study area where it is easier to look at it. Organize your books and the stationary before you can start your studies.
Method for an effective timetable
Make a list of all the subjects chapter wise that you have to complete
Once you have done the list, now prioritize the list subject-wise.
Now make a note of the important things to be prepared for each subject.
Divide the time into different sessions and list what you will be doing in each session.
Stick on to the study plan and be punctual.
Study Goals
This is an important aspect of your academics. Have a goal, make sure you come up with a target for every day But keep it realistic and ensure you complete the same. Don't skip any questions or any chapters. Never be in a hurry to finish the chapters. This way, you will not learn thoroughly, and you will not remember.
Taking Regular Breaks
Preparing for your board exam is not easy. At times you might feel frustrated or not able to concentrate. Taking breaks in between will help you to focus and make your mind fresh.
This could be listening to your favourite music, munching some chocolates, or doing some exercises. When you come back and start, you will have full energy and freshness.
Preparing Notes
When you prepare notes, chapter-wise, you can also note down the MCQ from each chapter. This will help you in a much easier way to learn the MCQ'S. Remembering them all together will create confusion. Read the question and answers from NCERT solutions and analyze their pattern. You need not memorize, but you can take the tips and practice in your sentences. This will make you develop your writing skills, and also you can remember for a long time.
Having Proper Sleep
Sleep for at least 8 hours, so you are fresh for a new start when you wake up. Don't be awake late at night for studies. This will spoil the next day's routine also.
Review your Studies
Revising your studies is very important. Whenever you are starting a new session, you should know what you have studied, and also, it is important to know if you remember what you have studied previously. Learning the new and forgetting the previous ones will make your preparation weak. So make sure to review whatever you have studied.
Solving the Sample Papers
Once You have completed the chapters, try to solve the sample question papers given in the NCERT solutions. It will ensure thorough preparation for your board as the pattern will be the same, and you will get an idea to answer the questions. Once you solve the question paper, compare your answer with your reference book. It Will make you know the mistakes or tips to improve your solutions in a better way.
Following these and referring to the right study material will make your preparation very easy.
Remove the fear of the board exam and relax.
Conclusion
Start your exam preparation from day one with a proper study plan and study materials. Prepare your notes chapter-wise with all important questions. Solve the sample question papers. Be relaxed and calm. Take breaks in between the studies.