Does Technology Help Students Improve Writing Skills?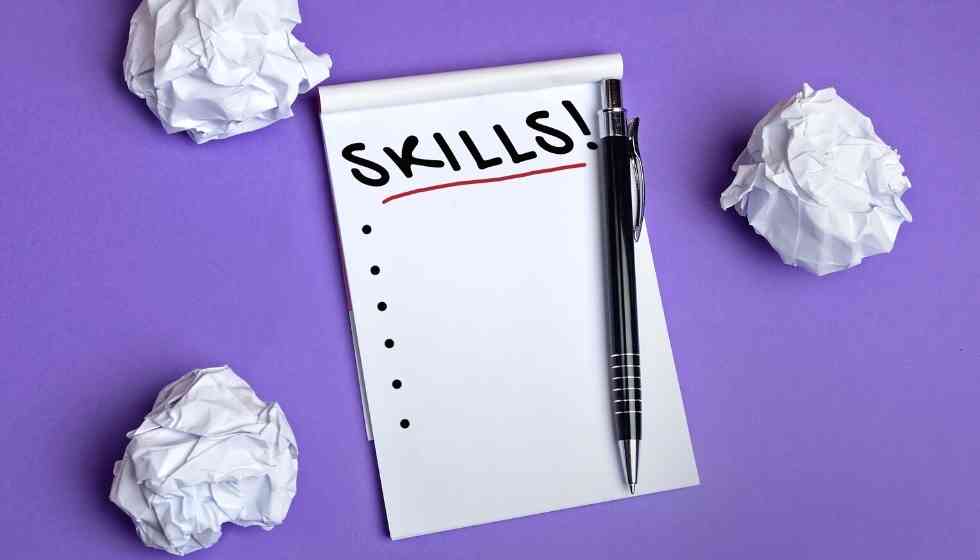 It is hard to say whether technology helps or hurts a person's writing skills because there are always two sides to the same coin. For example, each professional essay writing company applies technology to improve the quality of order performance. What about students? How can they improve or worsen their writing skills? Free essay writers introduce their pros and cons concerning the role of technology for writing skills.
Pros of Technology in the Effort to Improve Writing Skills
It is hard not to stress the value of technology use in education. Advanced schools and universities in big cities think of involving Augmented reality and Virtual reality in education to let students experiment, explore, and test products without risks and the need to buy new staff for each group. It will be more convenient to put on glasses and conduct surgery, mix dangerous substances, or learn the structure of something up to the atomic level.
A team of professional academic writers presents a list of advantages that technology brings them daily.
Advantage #1. Less Work for Editors
Pro essay writers utilize so many writing tools to guarantee better results that sometimes editors have nothing to correct. The most popular writing tools among expert writers are the following:
Grammarly
Hemingway Editor
Copyscape
ProWritingAid
Cliche Finder
Cite This for Me
Google Docs, etc.
Thanks to this great software, students can make fewer mistakes, improve the readability of texts, avoid plagiarism, reference literature correctly, replace overused phrases and words, etc.
Besides, the variety of available tools impresses. One can test them for free and select the one that suits the requirements. One should keep in mind that only basic features are usually available in free versions. Pro versions help more and promise better paper presentation.
Advantage #2. Everyone Can Study Thanks to Technology
The Internet epoch makes education affordable and easier for everyone. Disabled students can learn writing without leaving their apartments and spending many efforts trying to write a letter, like in cases with cerebral palsy. Google Play and Apple store have plenty of mobile apps that help learners master writing skills. Writing is not only about spelling. It is also about sentence structuring, formatting, phraseology, and other details.
Advantage #3. Doing Two Things Simultaneously
Custom essay writers often work remotely. For example, women who need to combine motherhood and professional writing help enjoy multitasking due to technology. They download and install software that converts speech into transcribed words. Due to that, they can drive, water flowers, wash up, take a bath, or cook while dictating essays, reports, reviews, etc. Then, they just proofread the text and correct typos. To speed up the process, they can apply grammar checkers so as not to miss something.
Advantage #4. Easier Approach to Edition, Teaching, and Discussion
Many programs allow customers to work online. When ordering a paper from an essay writing service, students often speak about things they like and dislike in their studies. Almost all of them like programs such as Google Docs and other Google apps. The indisputable benefit of this online software is sharing documents with group mates and teachers in real-time. Together, they discuss mistakes in comments while a tutor watches over them and provides summarizing.
Moreover, a person does not entirely depend on a device. Thanks to cloud storage, a student can write using a phone or another computer if a laptop goes out of order. If the Internet stops working or WiFi is not stable, there will be an opportunity to use the offline mode. So, a person must not start writing everything again and hurt the quality (when a person is in a hurry, the quality will not fit standards in 99% of cases).
Besides, a student can read a tutor's comments and corrections as soon as he leaves them. No need to wait for a notebook or a test paper with answers. By the way, an educator can provide hyperlinks to grammar sources, vocabularies, and informative articles when discussing a mistake. Nobody will say that the library lacks the required grammar book or one cannot find information. Everything is in one document. Easy, does it?
Benefit #5. Gadgets to One's Taste and Budget
Except for laptops, smartphones, and tablets, paper writers use gadgets that resemble a pen and a pencil. It is not always convenient to carry paper notebooks or a huge laptop. Students can buy Scrivener, FreeWrite, or ReMarkable to practice writing. These gadgets are cheap and serve only for writing and editing, so nothing distracts one's attention. They are compact and weigh not much but guarantee comfortable writing and typing.
Cons of Technology or How not to Use It
The biggest mistake of students and any academic essay writing service is to depend on technology 100%. Computers are smart, but they function using stereotyping algorithms. For example, Grammarly is an excellent writing tool, but it often suggests corrections that do not suit the content. So, a student must be ready to search for the grammar rule online and in a book or open dictionaries to check the use of words and expressions.
These are the Basic Tips for the use of Technology in the Development of Writing Skills:
Do not write the text directly in grammar checkers because you will not remember mistakes and, consequently, you will repeat these mistakes again and again.
Disable the auto-correction in Word Document for the same reason.
Use correctors and checkers only when the text is ready.
First, try to create citations and corrections without the help of the tool because you will fail your test and exam.
Always proofread essays because technology is not all-powerful.
So, technology can help to improve writing skills or worsen your knowledge level when misused. Their goal is to simplify our life and make education affordable and valuable. Students feel more inspired to learn writing when using technologies than old-school pens and notebooks. That is why educators must consider that and adapt curriculums to new standards of the XXI century.