All You Need To Know About NEET Marks, Ranks, and Criterion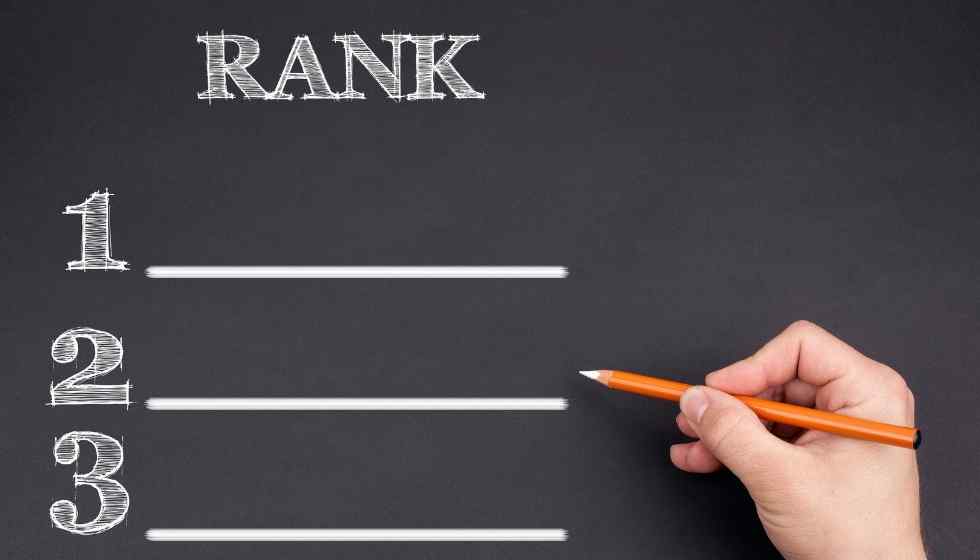 The marks achieved in NEET 2021 may be estimated using the answer keys that have been made available online. Several medical coaching schools will post a preliminary answer key on their websites before the official NEET 2021 answer key is available.
It will allow students to predict the marks they are likely to receive in the test well before the NEET 2021 results are released.
Knowing the markings, on the other hand, is insufficient. To discover which colleges/courses one is eligible for through NEET 2021, one also needs to know the approximate ranks. Only after determining one's NEET score can one begin investigating the colleges to which they are admitted. Candidates can utilise the estimated rank to examine the list of colleges in a 'NEET College Predictor' at this point.
They might begin investigating these universities and compiling a list of advantages and disadvantages for each. It makes it easier for them to decide on counselling.
Where to know the Rank?
Discussing the NEET Marks vs Ranks, let's explain where NEET test participants can know their rank before the results are announced.
It is where the NEET marks versus rank data will be useful. NEET 2021 results will be given only when preliminary answer keys have been issued and answer key objections have been validated, followed by the development of NEET 2021 final answer keys.
Also Read: Gadgets are Helpful for Healthcare
Meanwhile, applicants who have computed their marks can use the NEET marks versus rank data to verify their ranks. Candidates can get their predicted rank by referring to the table below. Scroll down to view the marks you've earned and what ranks are available for that score.
Why are NEET ranks analysis vs marks crucial?
The comparison of NEET 2021 marks vs rankings will show what ranks a student may get. This concept of NEET ranks would assist applicants in making educated judgments during counselling. Candidates may pick the finest institutions they can undergo the counselling procedure after learning about NEET marks vs rankings analysis 2021.
How many are BDS/MBBS seats available?
This year has witnessed a huge growth in the number of medical colleges and seats available across the country. A list of medical and dental institutions and seats accessible through NEET 2021 is available on the internet; medical aspirants can use it to understand the possibilities available.
NEET 2021 Result Marks vs Rank – Depending Factors
Medical aspirants should take note of the data derivation of NEET 2021 rank vs marks, which is based on previous year patterns, i.e., 2020, 2019, 2018, 2017. Another key point to note is that the data presented below are illustrative and fluctuates based on circumstances such as:
Aspirants' level of preparedness
The level of complexity of the NEET question paper
Number of students taking the NEET 2021 exam
In cases where two or more applicants receive the same grade, the tie-breaking rules established by the authorities shall be applied.
How do you determine your NEET 2021 anticipated rank?
It is crucial that NEET candidates be informed of the technique of computing their scores, which will eventually decide their NEET 2021 rank. Candidates can determine their predicted rank in the NEET result 2021 using one of two ways. These are their names:
NEET Rank Predictor Tool
The data for NEET Rank vs Marks are shown in the table above.
NEET 2021 Rank Predictor is a free tool for medical students. It is possible to utilise it by following the instructions outlined below.
A link to the NEET 2021 Rank Predictor is provided above.
Candidates must first register themselves.
Following that, medical students must provide their predicted NEET 2021 score out of 720.
Then, any necessary information, such as a category, must be entered.
Medical aspirants can forecast their NEET rank in 2021 by following the techniques outlined above.
NEET marks vs rank 2021 – Previous Year Analysis
The following are a few key components of NEET result marks vs rank that candidates have to consider:
The most ratings acquired by any candidate in NEET 2020 are 720, 701 in NEET 2019, 691 in NEET 2018, and 697 in NEET 2017.
In NEET 2020, the qualifying rating for unreserved class candidates is 147. However, it becomes 134, 119, and 131 for NEET 2019, 2018, and 2017.
A key factor to recollect is that the number of candidates who attain such marks increases as we circulate thru the marks in reducing order. For example, the number of candidates who obtained 681-690 is 18, while the number of applicants who obtained 551-560 is 19967-23501.
The final rank of applicants who are licensed for NEET 2019, 2018, and 2017 is 1374142, 634897, and 543473, respectively.
Because various applicants obtain identical marks, the beginning marks of the rank range are published in advance of the ultimate rank.
NEET 2021 Tie Breaker Criteria
Because of the large range of NEET test-takers, many college students earn equal ratings on this examination. However, if the institutes aren't as they should be ranked, it's not possible to assign them to the pupils.
NTA presents tie-breaker standards for NEET to deal with this issue. These elements permit the NTA to assign numerous ranks to candidates who scored equal at the NEET.
Tie-breaker Criteria for NEET:
The candidate with the very best Biology rating is ranked better. If the ratings within the Biology phase are equal, the scholar who scored better within the Chemistry element gets a better rank.
If all the marks withinside the Chemistry phase are equal, the scholar who has the fewest faulty solutions withinside the general examination could be ranked better.
Until the final year, that is. There changed into an age criterion that specified that if all the elements mentioned above had been equal for the candidates, the candidate with the more age could be granted the better rank. However, NTA has abolished this criterion for NEET 2021.
Conclusion
So, that becomes all below NEER 2021 for now. We furnished understanding concerning how you decide your NEET 2021 predicted rank, we highlighted preceding years' analysis, and on the pinnacle of that, we also highlighted the based factors. Still, were given any doubts concerning NEET 2021? Drop comments!
Also Read: Strategic Management Process
Please stay Connected with us; for more updates about technology, internet, apps, marketing, check out our site Techgogoal – Technology Things.