The Most Famous Cars in Films and TV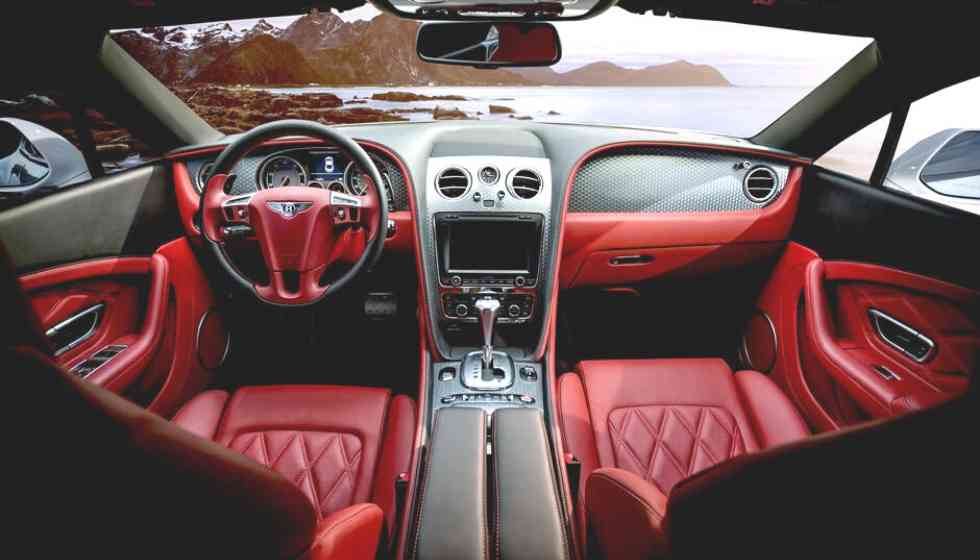 There are just some cars in films and on TV that need no introduction. While they might have captured the nation's attention with their unique designs, high speeds, and special features, at the end of the day, most of these cars were just that: cars.
Here, you can read about the history of the entertainment industry'sindustry's five most memorable vehicles. You might learn a thing or two about what inspired them and how they have stayed in our minds.
The General Lee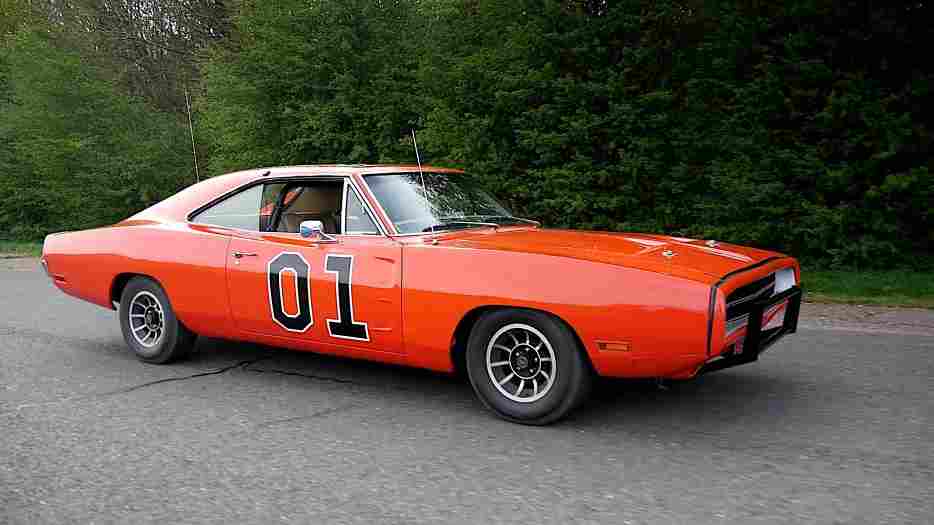 This iconic 1969 Dodge Charger is just one of the cars that overshadow its piece of original media. Starring alongside John Schieder and Tom Wopat, General Lee was on The Dukes of Hazzard from 1979 to 1985.
One of the most exciting things about General Lee is that there were more than one of them. Sometimes, I would use multiple vehicles per episode. Today, you can see one of the original 255 General Lees at the Volo Auto Museum in Illinois.
General Lee was outfitted with:
● A customized horn. Even Yankees hear General Lee'sLee's horn and recognize that all-too-familiar tune.
● Extra weights. General Lee often cleared gaps and momentarily became airborne, landing on its front wheels upon landing. Car enthusiasts know that this would destroy the car'scar's suspension & other valuable parts. To compensate for this shock, placed extra weights inside the vehicle to preserve its inner workings.
Time has not been kind to General Lee. Warner Brothers pulled all Dukes of Hazzard affiliated merchandise once the Alt-Right began using the confederate flag in their rallies. Now, General Lee only lives on in the audience's memories.
The Mystery Machine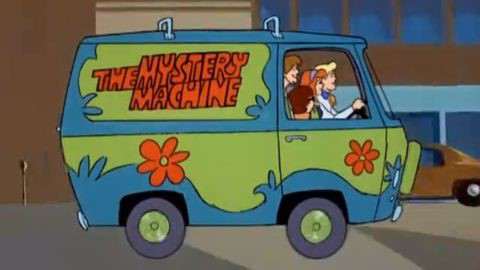 The Mystery Machine was the grooviest thing on four wheels when Scooby-Doo debuted in 1969. While this iconic van's exterior has always stayed the same, the interior has been subject to change over the years.
For instance, in Scooby-Doo on Zombie Island, the Back of the van is empty, allowing Scooby and Shaggy to the lounge to their heart's content. However, in other straight-to-VHS movies, the Mystery Machine is outfitted with a bench, kitchen cabinets, and at one point, a supercomputer.
Although the real Mystery Machine only exists in two dimensions, Scooby Door fans have innovative ways to replicate the gang's van. Using the 1972 Ford Econoline as the canvas, enthusiasts have decked out their homages with shag carpet, tie-dye walls, and color-coordinated gearshifts.
The DeLorean Time Machine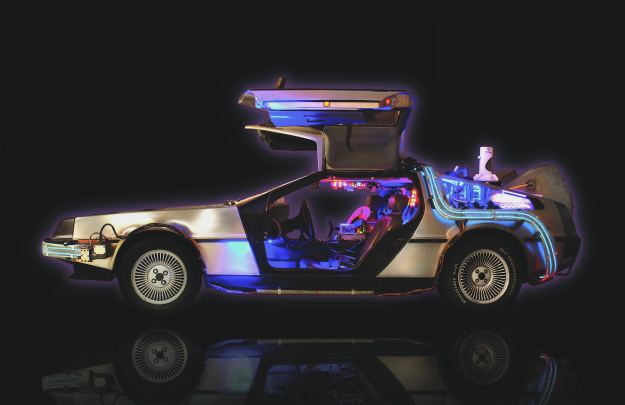 Outfitted with a plutonium-powered nuclear fission reactor, the DeLorean Time Machine hit the silver screen in 1985. This marvel of science was a DMC-12, which was largely considered a flop by DeLorean.
The fact is, without its flux capacitor and 1.21 gigawatts of power, the actual car itself could hardly reach speeds over 85 miles per hour. Additionally, there are only 6,000 in existence.
DeLorean didn't want what they put into it and halted manufacturing the DMC-12 shortly after its initial release. Without being immortalized by Back to the Future, these cars would have ended up in junkyards across the nation.
Now, you can see the DeLorean Time Machine for yourself at the Petersen Automotive Museum in Los Angeles. It is on loan from Universal Studios, which has gone to great lengths to preserve this iconic piece of sci-fi media.
The Batmobile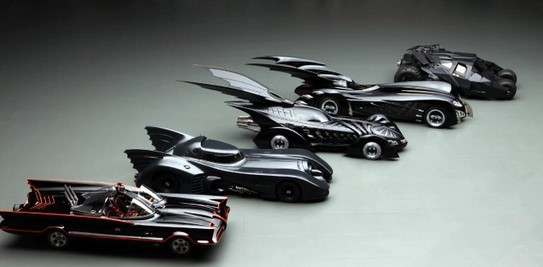 The Batmobile has undoubtedly undergone a lot of changes since Adam West'sWest's days. The original 1960s Batmobile was nothing more than a concept car, meaning that it was never mass-produced and available to the public.
The original was a 1955 Lincoln Futura that was inspired to look like a shark. The original was pretty unmemorable until the Dark Knight began driving around in it. From there, it inspired generations of future Batmobiles.
The specifics of what the Batmobile does depends on Batman's situation. In some movies, the Batmobile can transform into a boat or airplane––or whatever is best for evading the Joker. In other media, like the Dark Knight trilogy, it is a lean, mean speed machine racing through Gotham'sGotham's streets.
A private collector purchased the original Batmobile for $4.6 million in 2013. However, Bat Fans can still see other variants of the Batmobile in tours throughout the country.
In 2012, one tour featured the following vehicles:
● Adam West drives the original Batmobile (this is the one now in a private collection)
● Michael Keaton conducts the Batmobile in Batman and Batman Returns
● The Batmobile operated by Val Kilmer in Batman Forever
● George Clooney drives the Batmobile in Batman and Robin
● Christian Bale guides the three Batmobiles in the Dark Knight trilogy
A new Batman movie is scheduled to release in 2022, starring Robert Pattinson. Here, Bat Fans will have the opportunity to experience a unique, never-before-seen Batmobile.
The Love Bug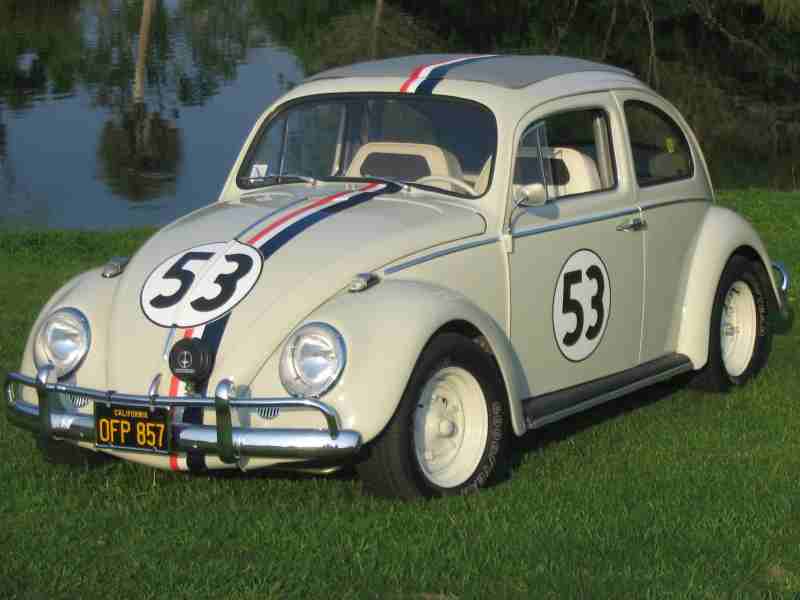 Disney's 1968 Love Bug (otherwise known as "Herbie") had one advantage over its car competitors; it was sentient. Although it did not give the 1963 Volkswagen Bug the power of speech did not give the 1963 Volkswagen Bug the power of speech, it could communicate through non-verbal cues,
Herbie's debut was a box-office smash. The film cost only $5 million to produce and grossed over $51 million (that would be a whopping $438 million when adjusted for inflation). The original film used 11 Bugs, although today, there are only three in existence.
Herbie went on to star in other films and a television series that ran for one season in 1982. Sometimes, variants of the Love Bug are sold at auctions to Disney fans.
Today, you can see Herbie #10 at the AACA Museum in Pennsylvania. Lovingly restored, you can sneak a peek at the dashboard that is signed by the Love Bug'sBug's original cast members.
The Future Is Full of New and Exciting Cars
We've barely scratched the surface of our favorite cars in movies and television. There are so many that we did not touch on, like Thelma and Louise'sLouise's 1966 Ford Thunderbird or James Bond'sBond's Aston Martin DB5.
Why do we love these cars? Is it their designs? Or is it the nostalgia of living in a simpler time? Either way, there is no telling what cars we will come to adore in the Future.