Dropshipping: Top Products to Sell Online in 2023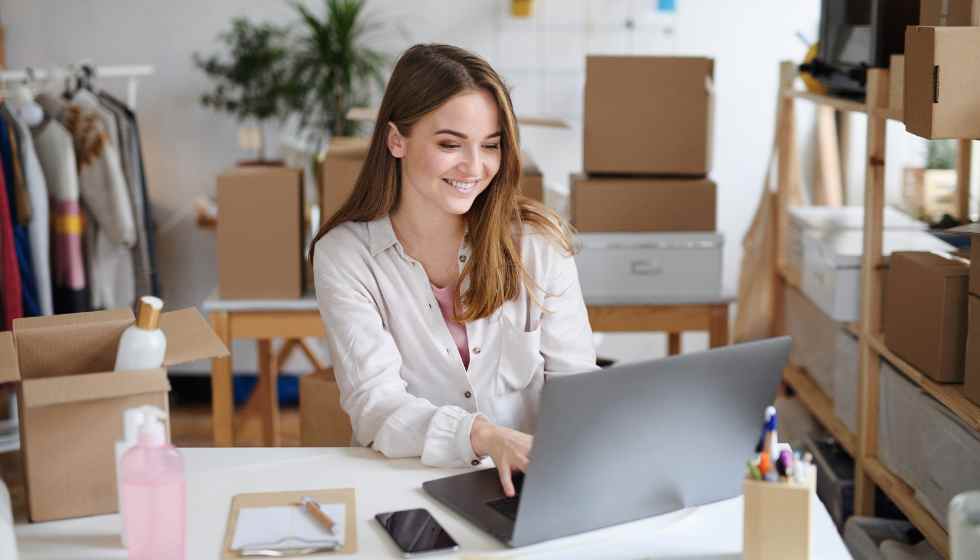 Having a dropshipping store to sell online means always looking for innovative and new products. But we know the challenge this poses. Of course, finding what to sell in an online store is not always easy.
To help you with that (in addition to configuring your dropshipping store in Shopify ), we bring you a list of products to sell online that are trending in 2023.
Selling online with a dropshipping store in 2023, is it worth it?
Dropshipping is one of the best options to sell online and have a business in 2023. With the help of technology, you can have all the benefits of an online store, such as:
All without the risks or obstacles of having a traditional retail store, whether online or physical. Especially since if you dropship, you only pay for the products you already sold, and you don't need to store the products to sell online.
In this way, you will never have excess inventory or have to make balances or liquidations. The truth is that dropshipping is, today, one of the most profitable business opportunities that exist.
Keep reading if you want to become a distributor online and discover the best product ideas to sell online.
What to sell online in 2023?
In our research, we found that the products to sell online that have the potential to become trending in 2023 fall into the following categories:
Wellness or well-being: Online sales products to increase personal care and mental and emotional health, or innovative products to sell that complement physical exercise.
Food products: For healthy eating and conscious consumption, minimalist and focused on recycling. 
Focused on children and mothers: Traditionally, it has been one of the most successful niches to sell online.
Fashion: One of the fields with the fiercest competition but with the largest number of trending products to sell online. 
DIY or do it yourself: To promote frugality against the consumer society or provide craftsmanship to your products.
Home decoration: Online sales products that serve to decorate and have a practical sense.
Accessories for mobile devices: With an upward trend, given the large number of mobile devices worldwide. 
So, what to sell online to make money? Let's look at some of the products to sell online that fall into these categories and that you can include in your dropshipping store.
Ideas to sell online: Trending products in 2023
If you have decided to jump into the world of ecommerce… Congratulations! The statistics on online purchases do not stop growing, and if you know how to choose a trending product to sell online, you have a good chance of making your project profitable.
1. Sports shorts with cell phone compartment
In modern life, staying active is vital for physical, mental, and emotional well-being. As we know (and it's evident the first few days of every year), one of many people's New Year's resolutions is to exercise more.
And if the mobile has become a fundamental component of our lives, it is logical that it is also so when we want to exercise. With so many apps where you can view workouts, track calories burned, or listen to music, people at the gym always bring a mobile phone with them.
Everyone keeps their mobile with them in different ways, either with bands, leagues or even in hand. If you have an ecommerce and don't know what to sell online, these shorts are one of the best new products to sell online in 2023 since they will allow your customers to keep their mobile with them without being a hindrance.
They have a lining that sticks to the body with a pocket that keeps the mobile in position. In addition, they are available in 15 different colors, so your customers will surely find more than one pair that goes with their style.
2. Water bottle
In addition to wellness, one of the topics that have gained the most strength is caring for the environment and using organic products that, without a doubt, are part of the best ideas for profitable products to sell online. And within that cause, one of the simplest actions we can do is to stop using disposable plastics.
Thus, instead of using 24 disposable plastic bottles in a month, among the innovative products to sell online, you can offer this reusable bottle and help others save money and reduce the amount of waste they generate.
It is easy to use, opens with a single touch, and is scratch-resistant, unbreakable, and leakproof. This water bottle is available in 5 colors, 2 styles (clear or frosted), and two sizes, 400 and 560 milliliters, so there's plenty to choose from.
This online dropshipping provider also offers the ability to include a custom logo on purchases of 100 or more bottles, so be sure to offer that option in your ecommerce store. Promote this product to sell online, and you will not only have a sales bestseller, but you will also help the planet.
3. Flexible silicone to store food
Does batch cooking ring a bell? Meal prep is another trend that has caught on recently and is a source of great product ideas to sell online. People worldwide prepare food for the whole week in one day and then store everything they have prepared.
Whether it's to improve your diet or to save on eating out, preparing food at home has multiple benefits. However, one of the main challenges for this method is that it requires many containers. Both for the preparation of the ingredients and for storing the portions of the finished dishes, Tupperware, containers, and lunch boxes are needed, all of them ideas that answer your question of what to sell online.
And as you probably already know, a set of these containers can be quite expensive, and the lids are very easy to lose. This is where these flexible silicone sheets come in, which are useful as they make any container airtight. They keep food, fruits, vegetables, soups, and just about anything you can imagine fresh.
They are reusable, easy to wash, and can be used thousands of times without losing elasticity. A set consists of four units to make food preparation and storage easier. With these characteristics, this product to sell online will succeed in your online store of kitchen products.
4. Artistic earrings
The world of fashion is another of the great veins of new products to sell online in any retail business. And within the fashion niche, accessories are another very attractive one due to the number of original products to sell and the variety of prices.
The best example is these artistic earrings, which allude to the abstract movement. In gold or silver, they are an excellent option to decorate the look for any event. Their large size makes them visible to everyone, ideal for the woman who does not want to go unnoticed and ideal for including in your advertising strategy on Facebook and other social networks.
The search for earrings has increased in popularity on Google, as you can see in this Google Trends graph, which is why they are an ideal product to sell online for your ecommerce of fashion accessories and accessories.
5. Selfie Stick with lighting
We live in the age of selfies, where everyone seeks to be influencers and content creators, even if it is within their closest circles. If your audience has this aspiration, make sure you have products in your catalog to sell online that meet the needs of your target market, as this selfie stands with a ring light that ensures the best lighting for photos. It also has the function of a tripod or tripod so that your clients can put the mobile and leave it recording.
If you want to take advantage of influencer marketing trends and the many people who will try to jump on this bandwagon, we recommend adding it to your new products to sell online starting this year.
6. Mini Bluetooth Photo Printer
The Mini Bluetooth Photo Printer is an excellent choice for spending time with friends. Of all the products to sell online that you will find in this article, this is the most fun.
It prints mobile photos through a thermal process, delivering black-and-white images that are perfect decorations. Compatible with virtually any mobile phone, this product to sell online promises hours of fun for shoppers.
Ideal for adding a new product to your online dropshipping store for electronics or mobile accessories.