Can You Make Money with a Podcast?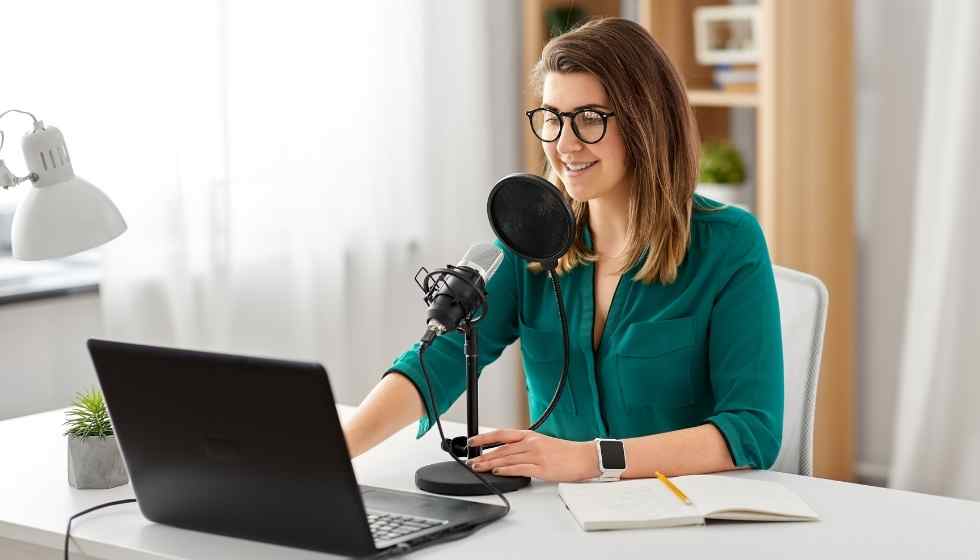 Podcasts have become a revolution in communication. Many still consider this format to be Internet radio, but in reality, experts say that it is much more than that and that it offers new opportunities to earn income, even to make a living from it.
All the big communication companies are currently betting on broadcasting content through this format. The options of reaching a much larger audience are very attractive. In addition, one of the advantages of the podcast is that anyone can start their project with practically no means.
This opens the door to a possible monetization of the activity, which is not always easy on the internet due to the immense existing offer. 
The amount of information that is published is incomprehensible. In addition, large companies have invested decisively in this channel.
To enter through podcasts – audio content available through a file or streaming on the internet – the basic premise is clear:
Offer consumers an interesting project.
Develop good communication skills.
Deal with topics that delve into their curiosity.
Promote tools that allow them to continue growing.
From there, there are endless options to monetize that content.
This newspaper has brought together a series of examples of podcasters who have managed to boost their community by using this communication channel as a way to reach more subscribers and, above all, as a way to generate income and live off the content they upload to the internet.
It's None of Your Business with Victor Correal
The first example of a successful project on the internet is It's not your business, by Victor Correal. This podcaster makes available content through his YouTube channel and his open podcast, in which there are almost 110 episodes.
Every week Correal launches programs of different lengths, but they do not exceed 20 minutes. He offers advice on communication, content creation, digital marketing, and entrepreneurship.
Its main means of monetization is the paid Premium podcast based on weekly masterminds and meeting people who meet regularly to share knowledge. In this case, the meetings are held with other entrepreneurs from the digital sector and their Discord community.
But this entrepreneur has continued to expand his closed offer with masterminds with subscribers and, recently, audio courses to learn in audio format.
Correal offers a subscription of 10 euros per month to pay for all these projects and already has almost 400 paying subscribers.
This is How we do it, Joan Boluda and Alex Martinez Vidal
This is how we do it is the podcast of entrepreneurs Alex Martinez Vidal and Joan Boluda. To date, 275 programs have been published, all with a firm purpose: to help other entrepreneurs start online businesses.
Boluda and Martinez Vidal are marketing consultants and graphic designers. Their professional career has also taken them beyond the podcast, with well-known companies in online training for entrepreneurs and branding and web design.
Their programs, which last approximately one hour, offer weekly masterminds for entrepreneurs. In this case, This is how we do it has an open podcast every week and another one for subscribers only for the price of 10 euros per month.
Nordic wire, by Victor Corrreal and Guillem Santapau
The figure of Victor Correal in the world of podcasts. In addition to Its None of Your Business, another of his professional projects is NordicWire. This weekly podcast is private, but it presents the open YouTube channel as an alternative.
Correal joins Guillem Santapau, another expert communicator, to report on technological advances, entrepreneurship, platforms for content creation, and, ultimately, digital culture.
The subscription to Nordicwire has a monthly price of five euros; in exchange, it is possible to listen to all the programs and live videos, access a private Discord community, and weekly raffles of all the products they show their YouTube channel. The latter, which has 28,200 subscribers, has accumulated more than 270 videos.
Weekly, with Emilio Cano
Another prominent figure in the world of podcasting is Emilio Cano. His career is marked by creating more than 20 podcasts and 13 years of experience in this format, making him a pioneer. He has also written several books on the subject.
Cano has the weekly Premium podcast that he can hear by becoming a subscriber for five euros per month and another free newspaper: Emilcar Daily Gratis. On the other hand, he is the founder of the Amilcar FM podcast network, which has more than 40 projects produced and published since 2014.
Some of these podcasts can be sponsored, and in others, the opportunity is open to support them using affiliate links to make purchases on Amazon and other marketplaces. Emilio Cano has just released his second book, From Him: "Podcasting. This is how I do it, and this is how you can do it.
The Bitten Apple
Here you can find all the information related to Apple and its products. The website's name is already a good indicator of the issues to be addressed. The bitten apple is very similar to previous projects. Still, it has a differentiating element, the support of the ADSLzone.net Group, the leading network in technology with more than 30 million unique users per month.
The Bitten Apple YouTube channel has more than a million subscribers and also has a premium podcast.
In La apple bitten Vip, you can access a weekly program every Sunday. They accumulate 153 in total, discounts in collaborating stores of Apple products, access to the Discord server, exclusive raffles, and curiosities about the YouTube channel. On the other hand, they also have an online store with merchandise. The monthly subscription is priced at five euros.
The Mumbler Podcast
Mumbler.io is a platform that allows you to create paid podcasts, although it also offers the option for some episodes to be public and listened to from the same platform.
The dynamic is simple: become a member of Mumbler and start creating content within some of the plans: private programs for subscribers, launch or trailer episodes, and public episodes. The latter can only reach 50% of emissions.
The platform has its podcast, produced and presented by entrepreneurs Pol and Corti. It is Premium in nature, which means they use its platform for paying subscribers. In addition, the podcast has some available episodes, so you can access much of its content without being a subscriber.