How Smart Lockers are Changing the Way Retail Shopping is Done?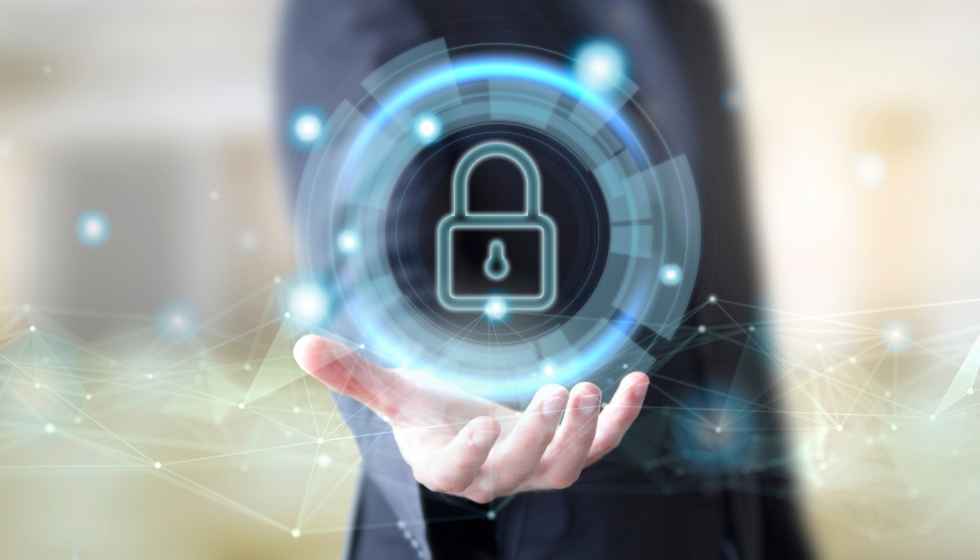 Customer approach towards retail shopping has changed dramatically as a result of the pandemic. When people couldn't go out shopping, they did their shopping from home, which has gradually become the norm. It's no wonder that advanced technologies like smart locker systems have gained traction as a handy alternative for both customers and businesses, given recent data showing a large increase in click-and-collect sales over the last year.
What are Smart Lockers?
Smart lockers are a built-in electronic storage and distribution system that automates the purchasing, notification, and retrieval process. While they are popular in the fast-food industry, they are also transforming other industries today, one of the most significant ones being retail shopping.
Using an electronic smart locker is quite simple. All you need to do is place your order at the designated platform, whether on a mobile device, desktop or at a kiosk. The order is promptly conveyed to the business's back-end system. Once it is complete, the order is automatically assigned to a locker, and the locker's software application notifies the consumer through text or email when it is available. The patron can then access the associated locker door and retrieve the order using a unique PIN or QR code.
authorised workers are allowed to open the lockers. This includes package recipients, property managers, and couriers.
Special locker access credentials are supplied to package recipients. When a delivery is delivered, the recipient is automatically notified and given a one-of-a-kind access code that only them may use.
Lockers are open 24 hours a day, 7 days a week. The majority of package theft occurs while the recipient is at work or away from home, however smart lockers do not have this problem. Packages are kept safe in lockers until the recipient picks them up at a time that is convenient for them.
Simplified Management
Smart lockers can be customised to meet the needs of a variety of users. Administrators and facilities managers are among those with permission to use certain aspects of the technology. Service desk users may only have viewing permissions at the most basic level, but other access positions may have more in-depth capabilities.
The lockers can be operated from a single central hub once rights have been provided at the highest level. You can control smart lockers that have been put at numerous places and across different floors from a single point of access because there are no geographical borders.
Lockers can be assigned to a person for a day, a group of people for a week, or staff members indefinitely, and can be allocated, accessed, blocked, and released remotely. Lockers will be used efficiently and to capacity thanks to the flexible allocation mechanism and real-time data visibility.
Reduced Costs
Packages to a single location. In many circumstances, the retailer is also able to fill orders from their own stock.
A shipper may meet customer demand for speedier shipments while maintaining convenience and security by employing smart parcel lockers as a last mile logistics solution. Deliveries are directly registered into the locker system, which automatically notifies customers or receivers when a package in their name arrives. The item is securely stored in the lockers until the consumer picks it up, allowing them to pick up their order whenever they choose. Smart lockers are, thus, helping solve some of the most persistent challenges in eCommerce and retail shopping, in line with the new trends and preferences associated with these industries.
How are Smart Lockers Changing the Retail Shopping landscape?
At the outset of the Covid-19 pandemic, retail businesses were impacted by an unexpected rise in e-commerce demand. As a result, businesses were compelled to reconsider their delivery methods and alter their services to match rising demand and consumer expectations.
Smart lockers have emerged as a much-needed alternative, providing customers with safety, flexibility, and control while making management and control easier for businesses.
Reducing Package Thefts
Every year, a parcel is stolen from the front porch or mailbox of almost 23 million Americans. This type of larceny is most prevalent during the holiday season, when more packages are delivered than at any other time of year. Many homes have video surveillance cameras placed to monitor who is stealing their shipments, but this technology can be used only after the theft has already taken place and may not even be effective every time. In this case, electronic package lockers are the ideal answer. These smart package lockers accept courier deliveries and can only be accessed by someone who knows the locker entry code.
Only Businesses can save a lot of money by using smart lockers. The store staff merely has to retrieve an order, enter it into the locker system, and then go back to work. A typical BOPIS service without a smart locker will require one staff member at each end of the transaction, raising labour expenses.
Retailers can also save money on last-mile shipping charges. A smart locker system combined with a buy-online-pickup-in-locker (BOPIL) service allows businesses to take advantage of their store's inventory and logistics network. Customers benefit from having access to order fulfilment that is faster than most expedited shipping options while also saving money on shipping.
Enhanced Accessibility
Smart lockers provide shoppers and clients the ease of self-service. Customers can place an order without relying on an employee, avoid the line, and simply pick up their things when they are told. This seamless approach reduces face-to-face interaction while also increasing accessibility.
Customers gain from the ease and security of contactless lockers, while businesses benefit from having them in their operations. Additionally, lockers provide clients with a quick transaction process that eliminates customer experience killers like long lineups, long wait periods, and inaccurate orders.
Its Time to Switch to Smart! While the standard delivery method necessitates a delivery driver delivering many products to multiple locations, the smart locker delivery procedure allows a delivery driver to deliver multiple