Make Preparations for NEET Worth the Hard Work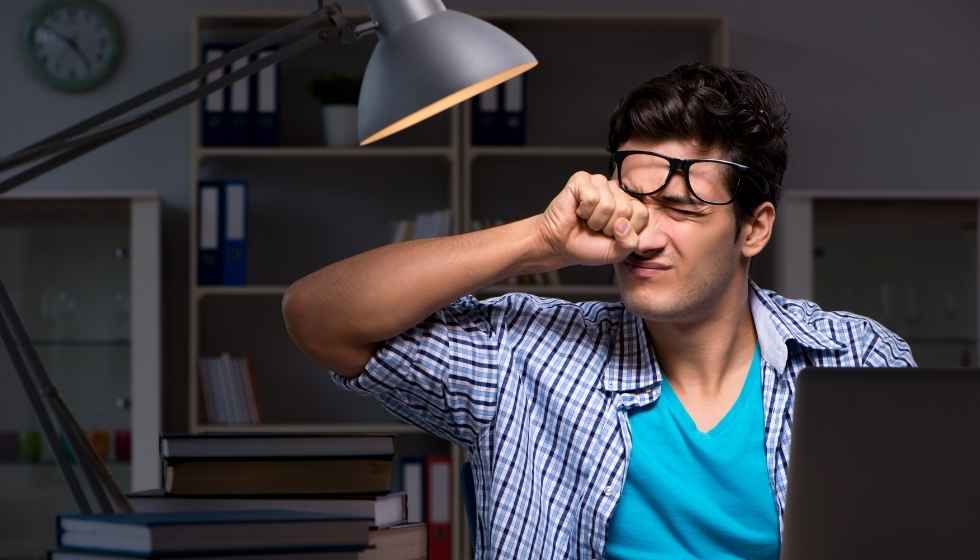 The National Eligibility cum Entrance Test or NEET is organized to assess one's eligibility to get admission into an MBBS or BDS program in any medical college across the country. Formerly, it was known as the All India Pre-Medical Test or AIPMT.
Currently, NEET is conducted by the National Testing Agency or NTA, which the CBSE was organizing before NTA.
The NEET is an entrance test for the candidates who desire to study a medical course, be it MBBS or BDS program. To appear for NEET, a candidate must have Physics, Chemistry, and Biology as their compulsory subjects during their class 10 and 11th and 12th standards. , this means that the candidate must belong from the Science stream in their higher secondary, i.e. classes 11th and 12th.
The NEET Syllabus includes topics from the 11th and 12th standards, mainly those from Physics, Chemistry, and Biology. The syllabus is designed following state boards, CBSE, ICSE, NIOS, and COBSE boards. Regardless of their boards, any candidate can appear for the NEET and prepare effectively according to the syllabus provided. Thus, to make better preparations for NEET, it is necessary to have proper awareness regarding the syllabus. The syllabus is prescribed by the Medical Council of India, which includes the concepts and topics of classes 11th and 12th.
To make adequate preparations for NEET, a candidate can refer to the NCERT textbooks, which are often considered the smartest choice for NEET preparations. These NCERT textbooks are developed by expert academic instructors who conduct detailed research to make these textbooks authentic. Thus, it is the smartest decision to follow the textbooks by NCERT for Boards examinations and competitive examinations, such as NEET.
Also Read: What is Podcats and How to Start
Focusing on the pattern of NEET, the examination is designed in such a manner that a candidate has to appear for 180 marks of MCQ within a time limit of 180 minutes, or 3 hours. The marking pattern of NEET is such that, for each question answered correctly, a mark of 3 is obtained, whereas a mark is deducted for each question answered wrong. But, there is no addition or reduction of any marks, for any question which is left unattended.
Thus, in order to make efficient preparations for NEET; the medical aspirant candidates must grasp each and every concept more clearly, without getting confused. To make effective preparations for NEET, one must take their studies seriously during cxlasses11h and 12th, which tends to reduce a lot of burden during NEET preparation.
Keeping this under consideration, there are certain strategies that are often found to be effective enough to make the NEET preparations of a candidate worth their hard work. Thus, some of the strategies which a candidate can follow in order to score him/her a seat are as follows:
1. Follow a time-table:
A properly constructed timetable is of immense importance for the candidate in order to make effective preparations for NEET. The timetable must be constructed in such a manner that it balances each and every subject easily and manages time for the daily activity as well. Hence, a properly established timetable is a necessity along with the determination of a candidate, in order to make the timetable actually work.
2. Know the proper syllabus:
As the NEET syllabus mostly comprises the topics from classes 11th and 12th, which have been already studied by the candidate during their board's examinations. But, often it has been seen that students tend to skip some chapters or topics, because of the fact that they get stuck due to confusion or due to the low weightage of that particular chapter/topic in the examinations.
But this cannot be done in the case of NEET. As NEET is a highly competitive examination, the candidates must be dedicated towards their goal as well as prepare each and every chapter/topic more deeply so that their preparations are sufficient enough to crack the examinations.
Thus, study every topic/chapter with immense importance.
3. Make notes while studying:
Even though the NCERT textbooks are said to be sufficient while preparing for NEET, it is also necessary to make self-made notes which would be more helpful while making efficient preparations. These self-made notes enhance one's thinking ability as well as boost the reasoning ability, as the candidate prepares these notes based on their understanding of the concepts. These notes are helpful to brush up on the pre-existing concepts, and thereby grasp the concepts more firmly.
4. Do regular revision:
It is often said that "Revision is the key to success". Thus regular revision is helpful for the candidates in order to make efficient preparation for NEET. Revising regularly will help the candidate to get their concepts crystal clear, as well as assess their weaknesses. Thus, with this, they can make improvements and thus perform better.
Moreover, for Physics; one must make sure to revise the formulas, derivations, and other theorems, whereas, for chemistry; it is necessary to revise the important chemical reactions, equations and mechanisms more properly.
5. Practice sample test papers:
A NEET aspirant has to attend about 180 MCQs within a time limit of 180 minutes. Thus, one must be well prepared enough to answer the questions correctly. Hence, it is necessary to practice sample question papers as well as take mock tests in order to assess one's own progress of preparation.
Thus, the candidates can practice the sample questions papers which are available online, and also can refer to the NEET's solution books for the questions, for easy reference and make their preparations progressive.
Conclusion:
Thus, with a high level of competition and a limited number of seats, the NEET examination assesses a candidate's eligibility by assessing their thinking as well as reasoning skills. As the syllabus is mostly based upon the chapters from classes 11th and 12th, a candidate must get their basics and fundamentals crystal cleared in order to make their NEET preparations sufficient enough to secure a medical seat. Moreover, the candidates appearing for NEET must be dedicated enough towards their profession of choice or passion which would help them crack NEET with a positive attitude.
Also, the NCERT textbooks have the reputation to be the authentic textbooks for Boards examination as well as NEET, and other such competitive examinations. Thus, it is considered to be a smart strategy to refer to these NCERT textbooks. But, a candidate can also refer to other additional NEET preparation textbooks available in the market, but one must stick to NCERT textbooks for sufficient progress in their preparations. With too much mental stress and exhaustion, while preparing for NEET, it is quite important to ensure the candidates are consuming foods rich in nutrients that would keep them healthy, and also energized. This is because a healthy body and a healthy mind are both the assets of a student.
Also Read: What Are Some Easy Ways to Learn Cube Roots
Please stay Connected with us; for more updates about technology, internet, apps, marketing, check out our site Techgogoal – Technology Things.