The Most Helpful Gadgets for Men's to purchase in 2020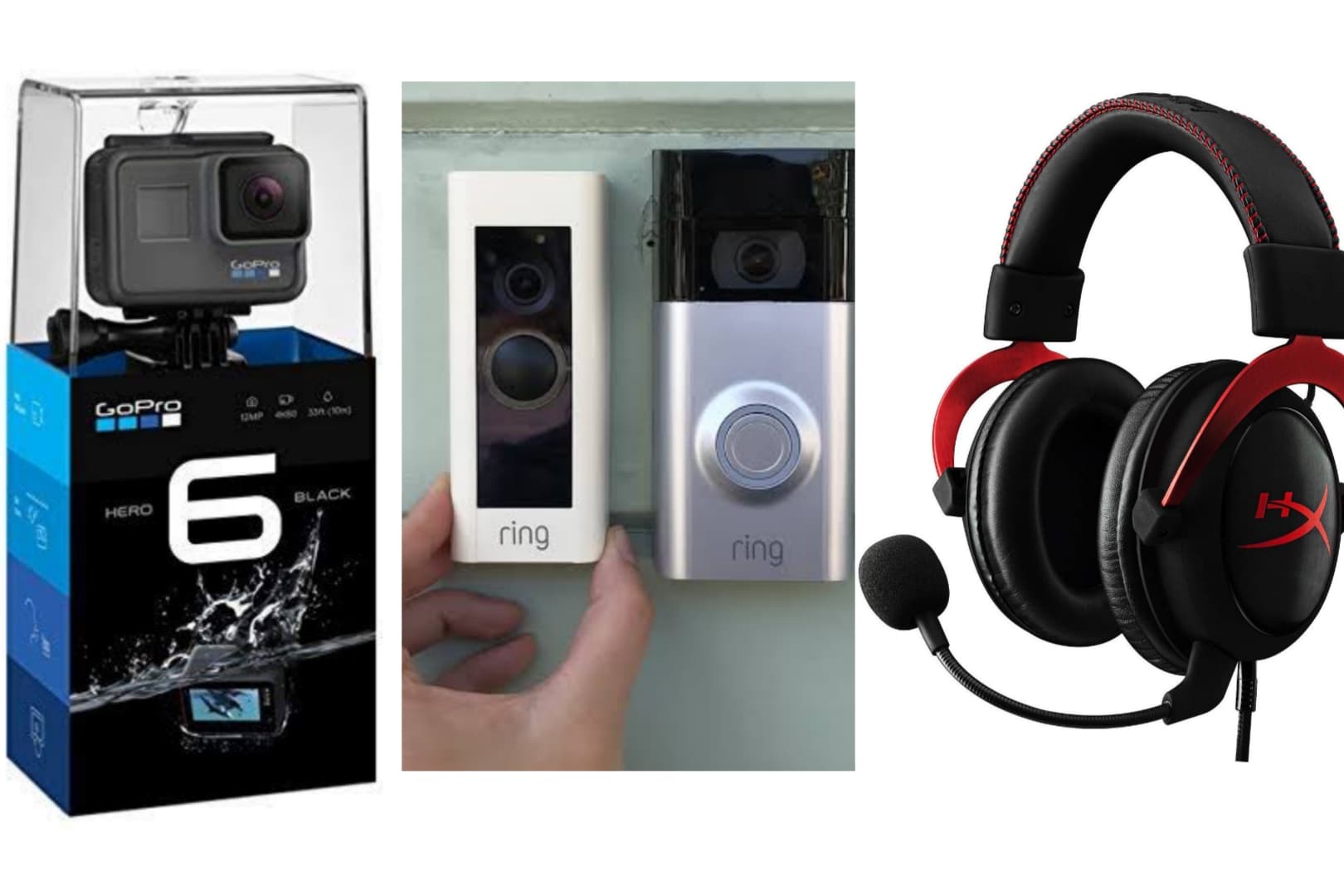 Men who have great devices that run on cutting-edge technology will never have a dull time in their lives. You can use these cool gadgets while you shower, work, or watch TV.
You can also check out these brilliant tech gift ideas. We all want to be up to date with the latest technological devices. However, there is a sea of options that can be lost and confused. We have listed some of the best gadgets for men this year. They range from gift ideas for music lovers to fitness gurus, smart home fans, and TV watchers.
HyperX Cloud II gaming headset
It allows a great earphone with 53mm drivers and surrounds the sound along with a detachable microphone. The outside is brushed metal, and the colour scheme is discreet, not garish. The cushions are made of memory foam. There are no online controls. The USB sound card has controls and is compatible with a PC / Mac that controls the 7.1 sound functions on the headphones. You can control the volume, turn on / off surround sound, etc.
All buttons are present on the USB sound card, thus limiting accidental pulsation when trying to adjust the headphones. There is stereo sound for most devices, but surround sound is present for PC / Mac. There is a carrying case with an aeroplane adapter in the box. You also get replaceable velvet cushions as an alternative to leather ones.
Video Doorbell Pro
This is a smart doorbell that is thin and compact at 4.5 x 1.8 x 0.8 inches, which seems like a traditional bell. You can use the faceplate that matches the exterior of your home (black, bronze, nickel, or white). Also, the box includes a screwdriver, thumbscrew; anchors; a Power Kit, and instructions.
The Video Doorbell Pro can capture 1080 pixel images and begins with 160 degrees FoV. Three infrared LED lights offer light up to 30 feet. There is a built-in motion sensor, a speaker, a microphone, and a chime. The camera utilizes 802.11n, both 2.4 GHz and 5 GHz, to connect to your Wi-Fi. There is also a doorbell button on the device that lights up when you press it.
Suunto Core
Use when driving or diving in shallow water. The graphics are good, and so are the characteristics of the barometer. The interface is simple to use with clear labels and an uncomplicated menu.
It appears with 3 alarms, a timer, and a stopwatch, along with a view of the current time. It offers altimeter and barometer functions and can measure elevations at 3ft intervals. It also measures pressure to give accurate readings. The altimeter log can record the ascent, descent, number of laps, correct vertical height, etc. through the 7th day. It is also very convenient with a graph showing altitude and pressure trends. There is also a compass that you can configure. It also shows the sunrise and sunset times if you select the location. The thermometer measures temperatures from -5F to 140F.
Free Bose Soundsport Wireless Headphones
It occurs with tips from Bose StayHear + sports. The headphones stay well secured in the ears and eliminate ambient noise. This improves the quality of the sound. The bass and sound quality are excellent, especially when you are walking outside. Although it is not fully waterproof, it is sweat resistant with IPX4 water resistance.
If you're worried about losing your headphones, there's the Find My Buds feature in the Bose Connect app, which helps you locate them. You can also use the app to update the firmware. It is one of the best wireless headphones. Sounds good; It fits securely and offers excellent performance as sports headphones.
GoPro Hero 6
The body design is the same as the earlier version, the GoPro Hero 5, so all mounts/accessories are now fitted with this camera as well. The camera is waterproof to a maximum of 10 meters without using any external cover. Brackets and fittings are available in the box, with some new ones like The Shorty.
One of the new features is voice activation characteristics. You can turn it off with your opinion, and then when you turn it on, you can start recording with voice commands. It comes with a custom GP1 processor to capture high resolutions and frame rates, doubling the display of the previous version. It now tops 4K / 60fps with 1080p / 240fps for slow motion. Image stabilization has also been increased and can also be done in 4K / 30. Another addition is the Wide FoV roll correction function.