How to Activate Windows Copilot and Know Its First Impressions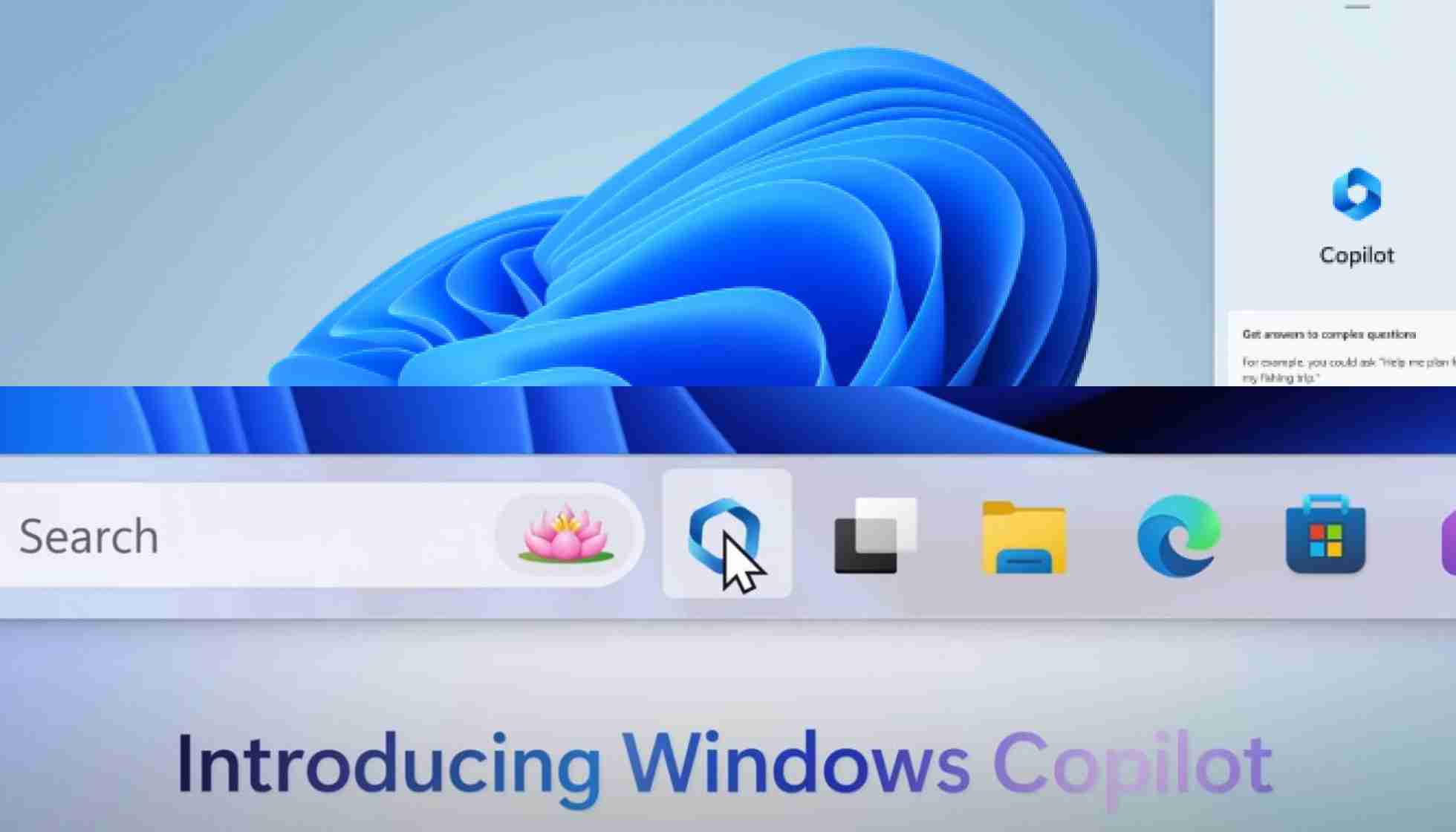 Artificial intelligence is not a new technology. Algorithms have been used for years to analyze photos, generate content and much more. The expectation that ChatGPT has generated had never been achieved by another service or platform ( until Threads arrived, of course). Microsoft has high hopes for the GPT model, with its ability to generate text and understand the user. So many that Windows Copilot has launched. Will it be a new revolution, or will it come to nothing?
It's still too early to judge Windows Copilot. Although it is identical to the chatbot of the company's search engine, so you can use the tricks for Bing Chat that we tell you about, it has some additional features. These tools involve greater integration with the operating system. In other words, it is as if the Bing chatbot had left the web to be implemented on Windows.
Windows Copilot, for the moment, allows you to do everything you can already do in Bing, but with some more things that are interesting:
Switch to dark mode.
Turn on Do Not Disturb mode.
Take a screenshot.
Summarize this website (Active tab in Microsoft Edge) 
Write a story.
Create a photo.
The following sections will tell you how to activate Windows Copilot on your computer. In addition, we offer you some first impressions of how it works so that you can evaluate whether this feature is worth getting and if it will have potential in the future.
How to activate Windows Copilot in Windows 11
Before explaining what you must do to enable this functionality, it is important that you know the requirements that you must meet. Mainly, they are these:
Be registered in the Insider program with your Microsoft account.
Install Windows 11 Insider Preview Build 23493 from the Dev Channel of the Insider Program.
At the moment, we are talking about a tool only available in previous versions of Windows. How can you get them?
How to get Windows 11 Insider from the Dev channel
Just follow a few simple steps to get the latest version of the Dev Channel for Windows 11.
The first thing is to sign up for the program from this page. You need a Microsoft account that does not necessarily have to be the same one you use as your Windows user. Once you have resolved this issue, do the following:
Open system settings.
Enter Windows Update.
Click on Windows Insider Program.
Click Get Started.
Link your Microsoft account.
If the Microsoft account is different, tap on Use a different account.
Select the channel Dev.
Click on Continue, and when the option appears, select Restart Now.
After your PC has restarted, go to Windows Update to download and install all updates.
Activate Windows Copilot
Now that you have the latest version of the Dev Channel available, it's time to activate Windows Copilot. The procedure is that simple:
Download the ViveTool from its GitHub page.
Open the ZIP file and unzip it in the folder of your choice.
Right-click on the Windows icon on the taskbar and click on Terminal (Admin).
Using the cd command, go to the ViveTool directory. For example, cd C:/Users/my user/Downloads/ViveTool
When you are in the corresponding directory, run the following command: vivetool /enable /id:44774629,44850061,44776738,42105254,41655236
Restart the computer.
When the desktop loads, you should see the Windows Copilot icon labeled Pre on the taskbar.
In addition to clicking on it, a side panel will open where the chatbot appears.
First impressions of using Windows Copilot
We know this is not a feature for the general public, and there is still room for improvement. Despite this, we do not believe Windows Copilot will bring about any revolution. We've been left with the feeling that Microsoft has done nothing more than add a Bing chat panel to the desktop.
If that's okay with you, let's look at some examples that show that Copilot still has a lot to improve:
Slow in responses. Chatbots can imitate human behavior very well by generating content. There is no doubt that it is something impressive. However, speed is not among its virtues. Windows Copilot is so slow that searching the Internet with a traditional browser is almost always faster.
Somewhat clumsy integration. Some of the Windows-linked features look good. Without going any further, asking you to activate the dark mode or take a screenshot is possible. And what is the problem? First, it requires user confirmation for some things. If you ask it to turn off dark mode, it asks if you want to do that, forcing you to do an extra click.
Complex methodologies. If the dark mode is a bummer, the thing is worse with the screenshots. Remember that to take a picture of the desktop, just press Windows + Shift + S . This invokes the Snipping tool. In Copilot, the steps are: Open Copilot with Windows + C, write the request, wait for it to process it and take the screenshot manually (it doesn't do it automatically). This is certainly much more cumbersome than the traditional method.
Microsoft Edge dependency. Windows Copilot runs on an instance of Microsoft Edge. It does not seem like an optimal implementation in terms of resources. Having Copilot open means that the browser works in the background and takes up about 200 MB of RAM. Of course, if you are a user of another browser, you have to accept that Edge is always open in the background. Oh, and the one cool feature, the summary of the web pages you're visiting, also works exclusively with Edge.
Relative utility. Microsoft announced that many exciting features would come with Copilot, such as document analysis. This is not a complaint for the record because we know this tool is still in the beta phase. Of course, without those additional features, we find it more practical to keep Bing chat in the browser and not on the Windows desktop since it takes up valuable screen space. If you were wondering, the panel doesn't disappear until you press the taskbar icon and Windows + C. And once the panel is closed, Edge continues to consume 200MB of RAM in the background.
This is all we have discovered in our first impressions using Windows Copilot. Undoubtedly, this chatbot has a long way to go if it wants to be a useful tool that serves more than generating funny stories and searching (very slowly) online. Will Copilot be the new Cortana? Time will tell.