How Employee Onboarding Software Can Build Up Your Team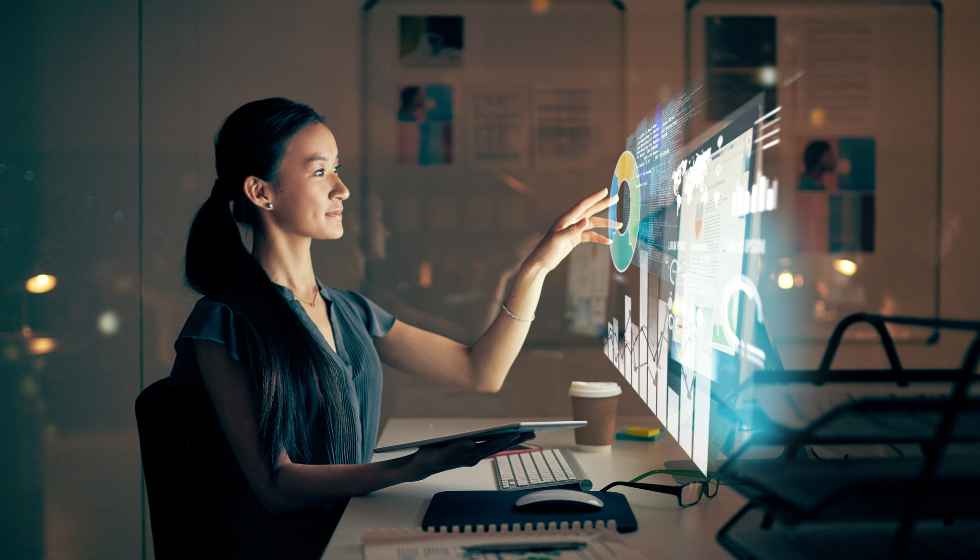 We all know how daunting yet thrilling it is to be a new employee. As you're trying to absorb and retain as much information as possible, you're also meeting new people and getting used to new technologies. It can be "information overload," which is why organizations that want to get their employees off on the best foot are opting for employee onboarding software.
Here we'll dive into what exactly onboarding software is and why it might be a smart choice for your business.
What is employee onboarding software?
Onboarding software for employees — sometimes known as HR onboarding software — is a solution consisting of digital tools that facilitate new-hire processes, including pre-boarding, orientation, assignments, training, and completing onboarding goals. It's a centralized place for the mountains of paperwork or electronic files that can often go into onboarding. It can also offer a digital roadmap or checklist to ensure both HR and new hires can track employee progress. While every company has a core HR system, HR onboarding requires a flexible tool that handles data, documents, eForms, collaboration, and workflow processes to succeed. For this reason, companies look to case management-type tools for things like HR onboarding and HR incident management.
Why is onboarding software important?
Without onboarding software for employees, your HR department has to do all new hire work manually. Physical paperwork takes time to create, print out, and process — not to mention it costs money with ink, copiers, binders, folders, etc. HR needs to keep track of paper files new employees have signed and need to sign, and they have to physically usher new hires through the onboarding stages. With the automation introduced from software, much of this process becomes self-service-based as the employee can complete it digitally.
The benefits of employee onboarding software
Employees can start delivering value faster
Through automation, HR onboarding software can streamline every aspect of a new hire's experience. From filling out personal and financial paperwork to signing non-disclosure agreements and reading through training information, all these elements can be digitized for faster completion. When your employee can breeze through onboarding in a shorter time frame, they can begin doing the actual work you hired them to do — providing value faster.
Consistent, standardized onboarding
Software helps to ensure every new hire gets the same experience. Without automation, each new employee's experience largely depends on human HR help or other managers. Onboarding software standardizes how a new hire acclimates to your organization, so no individual has less or more information than another. With consistent training starting out, you'll also be able to instill a more standardized brand mentality among your staff.
You'll be ready for the modern workforce
With remote work and hybrid-remote work now commonplace and permanent for many organizations, you'll need digital tools to ensure you can support this workforce. Employee onboarding software allows you to hire and onboard talent from anywhere — expanding your resource pool and enabling you to keep new hires accountable, no matter where they are located.
Do away with the costs of manual processes
Manual onboarding operations cost you in more ways than one. It's not just the expenses of paper and associated equipment, it's also the time and labor that go into fixing mistakes and following up on tasks. If forms need to be redone manually or a bottleneck occurs in a given process, those problems cost hours to fix. Software allows for better accuracy and easy tracking of processes so you can cut costs associated with manual workflows.
Want to streamline your employee onboarding experience?
The beginning phases of the onboarding process are crucial for an employee's happiness and tenure. If you think automation can help you better retain talent, get in touch with All Star today to learn more about employee onboarding software.