What are Mobile Vault Apps, and How do they Work?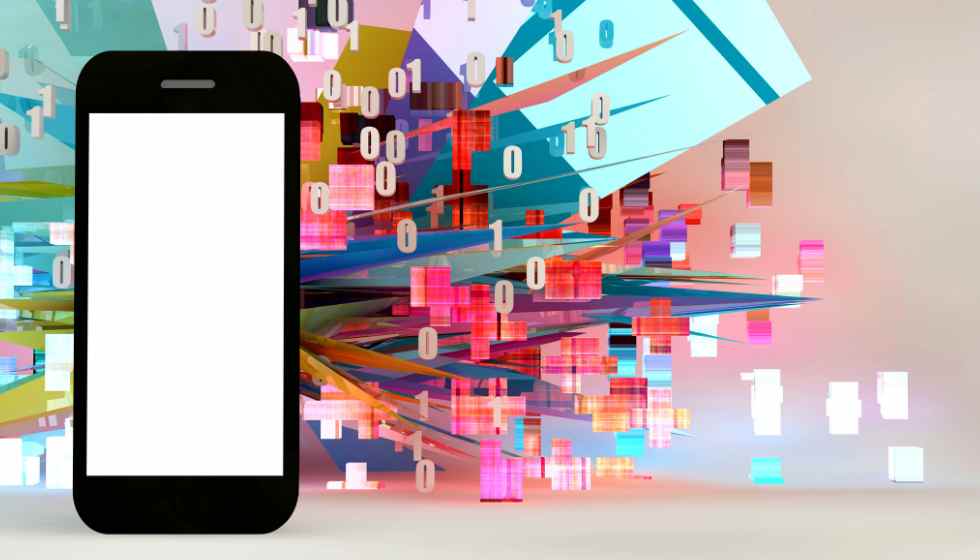 Mobile vault apps are the perfect solution for those who want to protect their private information, such as photos, videos, passwords, and other personal data. Just as they exist for computers, an external server, accessed with a password, is also for mobile phones. After all, we store a large part of our life in it: information, documents, etc.
These apps work like a digital safe, allowing users to store and protect their sensitive data behind an extra layer of security.
How do mobile vault apps work?
Vault mobile apps create a secure space within the user's device, which can only be accessed with an additional password or unlock pattern. Users can store photos, videos, documents, and other personal data they want to protect by opening the app.
What are the best mobile vault apps?
Many mobile vault apps are available on the app stores for Android and iOS devices. Here are some of the top-rated vault apps:
Vaulty
Available only on Android, Vaulty allows users to store photos and videos behind an additional password and also offers the ability to create different vaults with separate passwords.
Private Photo Vault
Available for Android and iOS, Private Photo Vault is a popular app that allows users to store photos and videos and create separate albums with different passwords. It also offers an additional security feature to protect the app from prying eyes.
keep safe
Available for Android and iOS, Keepsafe is a popular app that allows users to store photos, videos, and documents with an additional password. It also offers additional features, such as the ability to sync data across multiple devices and back up stored data automatically.
Calculator Vault
Available only on Android, Calculator Vault hides its true function behind the guise of a calculator. Users can store photos and videos with an additional password and use the calculator like any other calculation app.
My Secret Folder
Available only on iOS, My Secret Folder allows users to store photos and videos behind an additional password and create different separate vaults. It also offers the option to back up data stored in iCloud.
Are mobile app vaults safe?
Mobile vault applications are generally quite safe, but not 100%. They are designed to provide an extra layer of protection, and many use encryption algorithms to protect stored data. However, not all vault apps are created equal. Some may be more secure than others, and the security of an app vault may depend on several factors.
Encryption: The vault app must use strong encryption algorithms to protect the stored data.
Authentication: The vault app must use strong authentication measures, such as strong passwords, unlock patterns, or biometric technology, to ensure that only authorized users can access stored information.
Security Updates: The vault app should receive regular security updates to fix potential vulnerabilities or bugs in the code.
Privacy Policy: The vault app should have a clear and transparent privacy policy that explains how user data is used and protected.
Comments and reviews: It is advisable to read the comments and reviews of other users before downloading and using a vault app. This can provide an idea of ​​the quality and security of the application.
Vault Apps: Parental Control Booster
As we have been talking about, vault applications are a useful tool to maintain the privacy and security of personal data on mobile, especially for children and adolescents; these applications can be used to hide inappropriate content. Or dangerous, bypassing parental control.
Here are some steps parents can take to prevent their kids from using vault apps to bypass parental controls:
Use parental control apps
Many parental control applications can be used to monitor and limit the access of children and adolescents to inappropriate or dangerous content on their mobile. These apps can block access to certain apps, including vault apps.
Talk with your children about the responsible use of technology
Parents must talk to their children about the importance of using technology responsibly and safely. Explaining the negative consequences of accessing inappropriate or dangerous content can help them understand the importance of respecting parental control rules.
Establish clear rules on mobile use.
Parents should establish clear rules about the use of mobile, including the hours of use, the websites and applications allowed, and the restrictions on the use of the camera and social networks. These rules must be discussed and agreed upon with the children and must be applied consistently.
Monitor mobile usage
Parents should monitor their children's mobile usage to detect suspicious or inappropriate activity. If it is suspected that a vault app is being used, steps should be taken to block its access.
Maintain open communication with children
Parents must maintain open and honest communication with their children about cell phone use and any concerns they may have. This communication can help prevent using vaulting apps and other dangerous behavior online.