Enhance the Privacy of Your Conversations On WhatsApp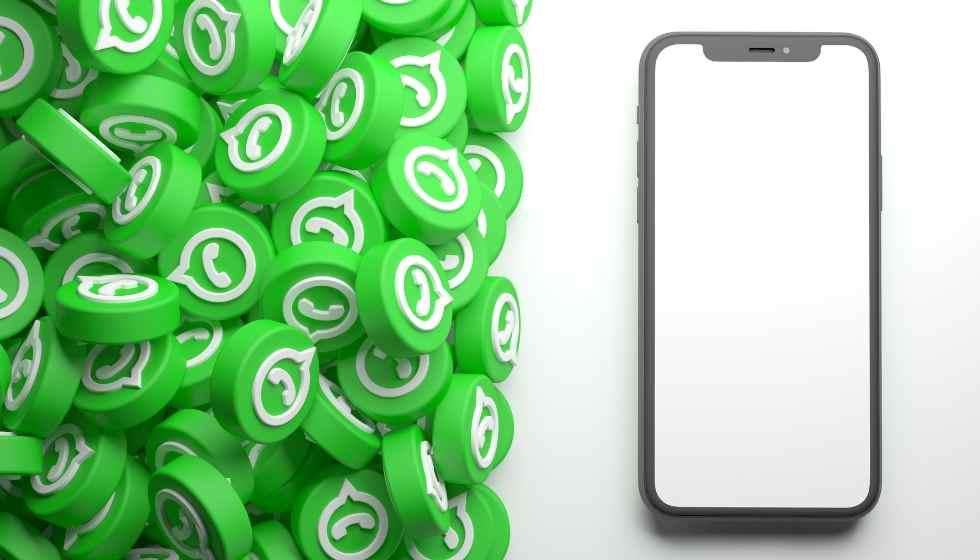 WhatsApp has become the most used messaging application by users to talk to their family or friends, and even in the workplace. 
Although it is true that it already has an encryption mechanism with which to protect your privacy and that of your conversations, this application also has other options that can help us add an extra layer of security.
The WhatsApp application is already part of our daily lives. It has allowed how we communicate to evolve, as well as expand the use we make of technology. Since the COVID-19 pandemic began, telecommunications have advanced a lot and, at the same time, the threats to our privacy.
By default, any user can see our profile picture, status, the last connection time, or our read receipts when we have read a message.
Luckily, there are ways and settings to increase our privacy or simply check how much information is being shared and what data we make public. Next, we are going to review the configurations and steps that we can carry out to improve the privacy of our WhatsApp conversations and our data:
Confirm the Security Codes of Our Conversations
Each conversation or chat with a contact is assigned a unique security code, confirming that any communication (calls or messages) made in that chat is end-to-end encrypted.
This code comprises 60 digits and is also presented in a QR code format. To check it, we must follow the following steps while being physically next to the mobile device of the person with whom we want to confirm the security code:
Both of us should open the conversation we have together.
We will click on our contact name or options (3-dot icon) and then View contact.
We select Encryption to see our QR codes or the 60 digits.
Then, we will only have to scan the code to point to the device of our contact and verify it.
When scanning the QR code of our contact, a green tick will appear, confirming that no one is intercepting our messages or calls with this contact. It is a way for users to ensure that our conversations are secure.
Activate Two-Step Verification
With this function activated, any attempt to verify our phone number must be accompanied by a 6-digit PIN code. In this way, if a third party tried to authenticate with our phone number or to use our mobile application, they would need to use this code that only we know.
To enable this function, we only have to go to Settings> Account> Verification in two steps and 'Activate.'
You will receive a link to your associated email account if you forget the code. If we cannot authenticate correctly, the WhatsApp account could be blocked for 7 days as a security measure in case we are not authenticated correctly.
Privacy Options
Within the privacy options, we can enable and disable various features to decide who can see our personal information. For example:
Hour of last time: It will prevent the time of our last connection from being visible.
Profile photo: We can select who can see it.
Info: To select who can see our description.
State: The same as the previous point, but for our states.
Groups: We can choose who can add us to WhatsApp groups.
Reading confirmations, or the famous "blue tick,": allow us to know if a contact has read our message. If we deactivate them, there will only be a gray tick and a double gray tick to indicate that the message has been sent and received. Still, we will never know if the receiver has read it.
Block or Report Contacts
It is possible to block or report contacts from the application; for example, in the case of contacts who send us fraudulent messages or spam. Doing it is very simple, and we only have to:
Click on the Name of the Contact
Go down to the bottom, where we will select 'Block' or 'Report contact.'
From here, we can also silence the notifications of this contact. This way, we will silence any activity within the chat, and it will not appear in the form of notifications on our mobile devices. It is very useful for WhatsApp groups with a lot of activity.
Report Spam
In the latest versions of WhatsApp, two options will appear when an unknown contact speaks to us. The options will allow us to report a case of spam and block the contact or, on the contrary, add it to our contact list.
Delete the Conversations or Chats
Improving privacy also involves emptying the content of the chats or even eliminating them completely. In this way, in case of loss or theft of our mobile device, we will ensure that third parties cannot access our conversations, personal data, or multimedia files exchanged with our contacts. To do so, we must:
Go to Settings > Chats > Chat History
We can select 'Empty all chats' or 'Delete all chats.' The first option will allow us to clean a chat without deleting the conversation. In contrast, the second will delete it completely.
We can also do it from a specific chat from its Settings tab> More> Empty Chat.
To activate it, we must touch the name of our contact and select Temporary messages.
We will then select 'Continue' and 'On' to enable the feature.
Download Media Files
The multimedia files we exchange through conversations will be downloaded and stored on our devices. To avoid downloading a file with malware, it is recommended to modify this option:
We will go to Settings> Storage and data, and in 'Automatic download,' we will select 'No file' in the 'Download with mobile data,' 'Download with Wi-Fi,' and 'In data roaming' sections.
Download our Information
This function allows us to request information in the form of a report with our 'Settings' configuration and the data of our WhatsApp account.
It is useful to know exactly all the personal information that we have shared with the application, as well as to have a copy of our configuration, groups to which we belong, and other data such as name, associated telephone number, IP address of our last connection, devices and operating system used, etc. For it:
Go to Settings> Account> Request info of my account
In approximately 3 days, we will have the report with everything requested.