What is Industry 4.0: Six Technological Modules of Industry 4.0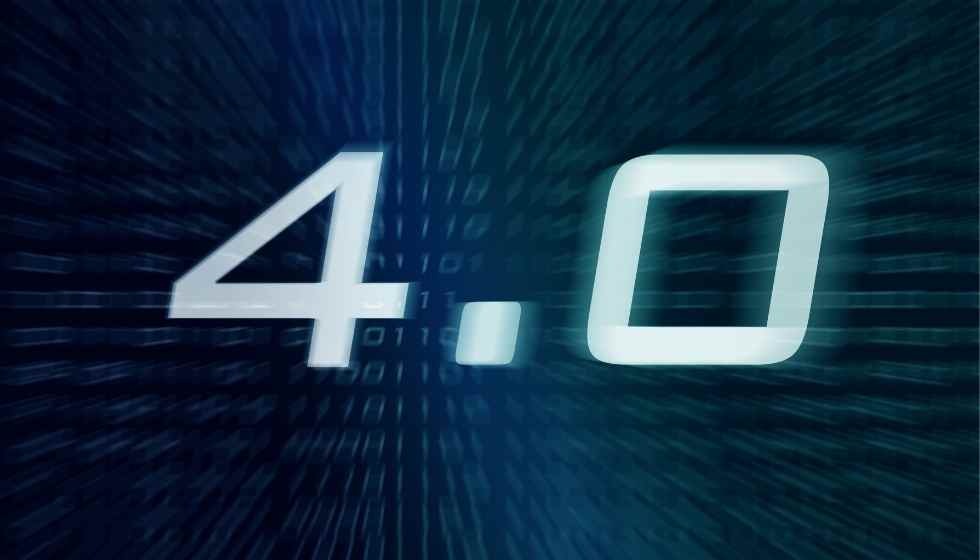 Industry 4.0, also known as the fourth industrial revolution, represents a paradigm shift in process automation, especially in those that were only possible to carry out with direct labor. A significant advance that progresses unstoppably and in which work is even being done on creating autonomous or semi-autonomous networks of artificial intelligence to automate and control processes without human intervention.
At Meler -a company with over 40 years of experience in the development and manufacture of systems for the application of adhesives and sealants- they have been working for some time on incorporating autonomous controllers and optional systems to achieve fully automated manufacturing lines. To Miguel Sanz, IT Manager-Head of Systems at Meler, "technology is certainly in a mature state and, without a doubt, has contributed so that companies are automating certain tasks and industrial processes."
According to Atlas Tecnologico, it is a phenomenon on the rise: until September 2021, 1,633 companies had counted 1,633 companies within the industry 4.0. Almost a third of them are in Catalonia (504). At the same time, the Community of Madrid and the Valencian Community are the following regions with the most companies of this type, with 357 and 277 respectively.
As the Meler expert assures, "the process of implementing digitization in companies is progressing progressively and without pause. A very high percentage of companies are currently in an implementation phase. By 2022, according to various reports and studies, figures for a budget increase of around 40% in digital technologies are being considered ".
Industry 4.0: what does the Fourth Industrial Revolution encompass?
At this point, what exactly is Industry 4.0? Like any industrial revolution, it represents both a quantitative and qualitative leap in productivity using the fewest possible resources. For example, during the Second Industrial Revolution (1870-1914), mechanization evolved towards combustion as the economic engine, with new energy sources such as gas or electricity and new materials such as steel and oil. All this allowed the creation of societies with new transport systems and weapons, and industrial machinery.
Similarly, the Third Industrial Revolution has brought about a radical change in the last 15 years. It is characterized by greater use of renewable energies. Something has resulted in milestones such as rechargeable batteries, the smart grid or the electric vehicle. Once these advances have been established, technology and the possibilities of digitization are the foundations of industry 4.0.
After the initial 'boom' of information, the industrial sector is the one that has incorporated more effective uses of automation and connectivity. For this reason, the concept of Industry 4.0 is also known as the fourth industrial revolution or intelligent industry. Different ways of defining the step towards a manufacturing process that, for Sanz, entails competitive advantages such as greater agility for our business models».
The Six Technological Modules of Industry 4.0
The key to all this process automation lies in six technological pillars that support industry 4.0:
Big Data: in recent years, the use of data has gained weight in all companies. Also, in the industry. Because the first step to optimizing processes in the digital age is to take advantage of data: it helps improve decision-making and automate all areas of supply chain management. Areas such as logistics, manufacturing, R&D or business asset management depend directly on this leg.
Analytics: Analyzing raw data is becoming more agile, mainly due to artificial intelligence. I am having tools capable of measuring the most significant number of KPIs is already an essential part of any company. In this sense, machine learning has become a great bet to promote self-management: simple machines are more capable of supervising and repairing other devices.
Robotization: robots play a crucial role in industry 4.0. In particular, autonomous robots, that is, those that require little or no human supervision. Its application in industrial environments ranges from inventory scanning drones to loading robots. The key to their success is that they already have state-of-the-art software, AI and sensors. From Meler they emphasize that "by 2022 will focus the main trends on collaborative technologies, quality inspection or mobile robotics ".
Cyber-physical systems: another of the pillars of Industry 4.0 are cyber-physical systems. Capable of combining physical actions or tasks with remote or online coordination. Fortunately, new technologies allow data to reside in the 'cloud,' so industry 4.0 cyber-physical systems use this cloud to communicate and coordinate. A superlative expression of this mix between the physical and the digital is the so-called digital twins, capable of replicating a physical system in a computer program.
Internet of Things: IoT is so important to Industry 4.0 that most devices in the industry already use sensors. Also, RFID tags provide data in real-time. Thus, it can know its current status, performance capacity, or location and its current position, performance capacity, or location. This technology enables companies to create more seamless supply chains or quickly design and modify products for tasks as dense as taking inventory. For Sanz, "above all, it has helped improve capacity by being more agile in responding to customer demands."
Cloud computing: Finally, cloud computing is what ultimately makes Industry 4.0 possible. It's not just that it's fast, but that the storage capacity is potentially infinite; it's scalable and allows you to save on physical space costs.
Industry 4.0 Goals
For all these reasons, industry 4.0 has emerged as a truly innovative model substantially different from the scientific-technological revolution that we witnessed at the beginning of the 21st century. In this sense, the ultimate objective can be divided into:
Increase productivity.
More efficient decision-making.
Massive and personalized production.
Direct communication between agents involved.
Reduction of the percentage of factory defects.
Some benefits that for now are restricted to just over 1,600 Spanish companies. However, we must not lose sight of the fact that we are still at the dawn of industry 4.0. The potential of most automated processes (especially robots) is not yet in view. In the process of digitization, the technological revolution of the coming years will mark the industry's future.