What is Website Security, and Why is it Important for Your Site?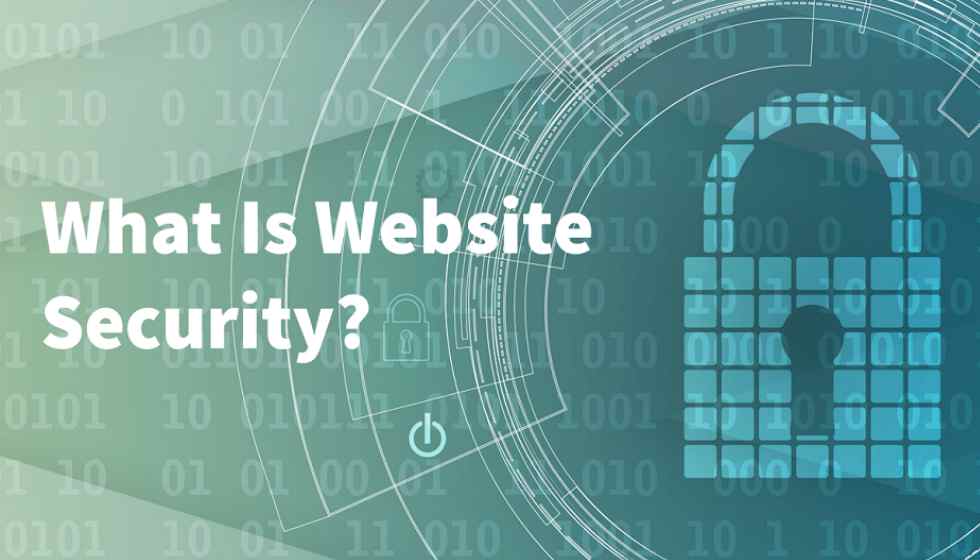 If you're a website owner, you've probably heard the term website security many times before. But you might still be unclear about what website security means and why every site needs to invest in it. After all, if your site is new and doesn't have many visitors, why would you need to worry about hackers?
Websites of all sizes need to take cybersecurity seriously because every website is a potential target for cybercriminals. The simple truth is that most of them genuinely don't care about your website; they won't take advantage of its vulnerability and exploit it. Some hackers intentionally go after small business websites because they assume they are easy targets, lacking the sophisticated cybersecurity solutions of larger, more established sites.
The good news is you can protect your site and visitors from these cyber criminals by investing in website security. Read on to learn more about what website security is and why all websites need to implement security solutions.
What is Website Security?
The term website security refers to any application or solution that protects websites from exploitation and prevents site data from falling into the wrong hands. There are many different measures you can take to secure your website from cyber threats, including the following:
Website scanning: A website scanner screens your site for malware and vulnerabilities and alerts you if any are detected, making it an essential part of every website security plan. To take your security up a notch, you can invest in an automated scanning solution, which automatically removes any threats or vulnerabilities from your website on detection.
Web application firewalls (WAF): A WAF monitors the data that passes to and from your site and prevents malicious traffic and bots from accessing it. A WAF is especially effective at blocking hacking attempts, malware, and malicious bots that can harm your site.
SSL certificates: An SSL certificate is an essential website security measure designed to protect customer data as it travels between your site and a server. It encrypts this personal data so that it's much more difficult for third parties to read. Websites with an SSL certificate have URLs beginning with HTTPS, which indicates they're secure.
Updating all plugins and applications: If your website is hosted on a content management system (CMS) such as WordPress, Joomla!, or Drupal, failing to update leads to a higher risk of getting compromised. To prevent this from happening, it's crucial to regularly monitor your website applications, software, and plugins for updates and install them as soon as possible. These updates often contain security patches to address vulnerabilities in earlier versions of the software.
Why is Website Security Important?
Now that we've covered what website security is and some of the primary methods for implementing it let's consider why website security is essential for all websites, no matter how large or small. There are many reasons why every site owner needs to invest in website security, but these are five of the most important ones:
It Protects Your Website and Your Site Visitors
Website security can defend your site against a wide range of threats, including malware, defacement, and DDoS attacks that can slow or crash your site. While services that automatically resolve these issues are ideal, information-only scans can give you valuable time to respond to a threat before your website visitors are exposed to it.
Also, website security actively helps to protect your visitors in many ways. It secures their data against falling into the hands of cybercriminals and protects them from threats such as phishing attacks, malicious redirects, and SEO spam.
2. Your Hosting Provider Only Protects Your Website Server
Many site owners believe that their hosting provider is the one responsible for keeping their website secure. In reality, hosting providers only protect your website server and not your actual website.
This means that it's up to the website owner to take the necessary steps to secure their website. Can illustrate the relation the relationship between a hosting provider and your website can demonstrate the relationship between a hosting provider and your website in the following way. Think of an apartment complex in which building management provides security for the whole building. However, each occupant still needs to lock their door. Similarly, your hosting provider will protect your server, but you are responsible for your website security.
3. Cyberattacks Are Extremely Costly
Even though investing in website security solutions costs money, it's far cheaper than the cost of a cyberattack. If your site goes offline due to a cyberattack, it can cost you as much as $427 for every minute of downtime. And you'll also need to factor in the money you'll spend to get your site up and running again.
In comparison, the cost of website security is extremely reasonable, with the average organization spending about $1,400 per year. This translates to spending just a few dollars per day on your security solutions.
4. It Protects Your Reputation and Helps You Retain Customers
Cyberattacks can have many costs to your business and not just financial ones. If your site is compromised, it can cause severe damage to your reputation and will likely cost you, customers.
SiteLock data found that 65% of customers whose information has been stolen due to shopping on a compromised site won't go back to that site. This loss of visitors and customers can result in a significant revenue loss, which is especially devastating for small businesses and websites.
5. It Helps You Detect Hidden Cyberthreats
Detecting the presence of malware and other cyber threats on your website can be extremely challenging. It's easy to see if your website is defaced, but many types of malware are designed to infiltrate your site secretly and can inflict all kinds of harm without your knowledge.
For example, backdoor files are a common type of malware that gives hackers access to your site without you knowing about it. Once inside, they can steal data and traffic, deploy phishing schemes, and carry out other malicious activities without your awareness. Another example is cryptojacking, in which cybercriminals exploit another person's computer to secretly mine for cryptocurrency.
Fortunately, website scanning solutions can alert you to these threats and remove them if any are detected.
The Need for Website Security
In our digital age, the number of cyberattacks on websites increases, and no website is immune. Fortunately, there are many website security solutions available that can help protect your site from these threats. No matter how large or small your website is, it's crucial to invest in website security so you can take the necessary steps to keep your website and your visitors safe in the face of cyberthreats.