Best Google Chrome Extensions For Bloggers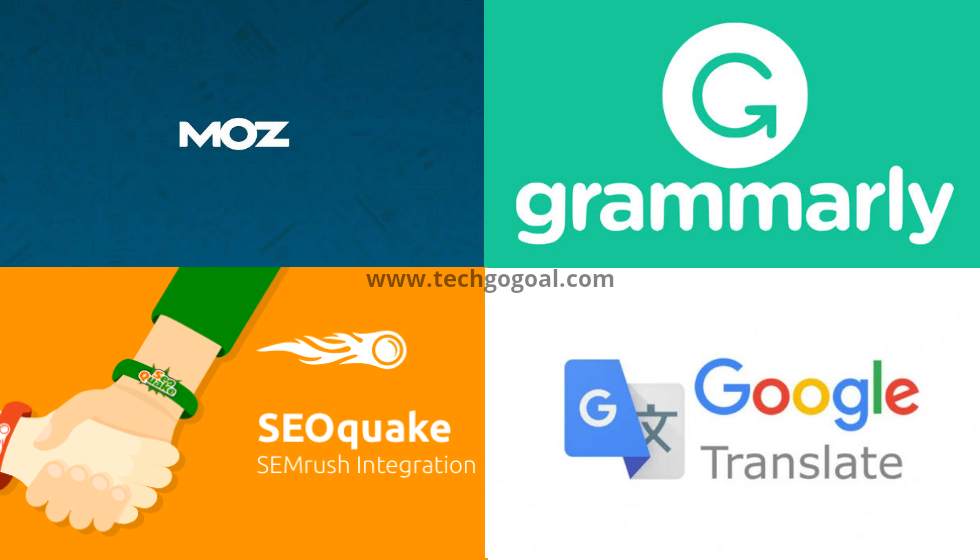 Best Google Chrome Extensions For Bloggers to do there work efficiently and instantly.
Google chrome is one of the best search engine browsers comparing to other browsers like Mozilla Firefox, Internet Explorer and Safari, and many others.
Every blogger needs an SEO tool, but every time they don't have much time to open every tool for a single work.
There are many Chrome Extensions are available on the internet.
Here in this article, we are going to write about Best Google Chrome extensions for Bloggers.
First, you should know about Blogging, Blogger.
What is a Blogging, blogger?
A weblog, often abbreviated to "blog," is a web page that includes dated posts, by one or multiple users, usually concerning a particular topic. "Blogging" is the act of writing in a blog.
Originally, blogs could only be designed by someone who already knew how to build a website. In recent years, however, many build-your-own-web-log tools have come on to the market, some of them free, and now, anyone with Internet access can create their blog.
Some examples of blogs Blogger.com and WordPress.com
Blogger: The one who does Blogging is known as Blogger.
Here are the Best Google Chrome Extensions For Blogger:
1. Keywords Everywhere
Need to find the volume of searches for a keyword and the cost per click for that keyword without leaping on Google Adwords every time you want to?
And not just for Google search, but also Google trends, Youtube, Bing, Amazon, eBay, Answer The Public, Soovle, Keyword Shitter, Majestic, and Moz Open Site Explorer.
The data that arrive are from the Google AdWords tool. This tool is listed on the top "Best Google Chrome Extensions For Blogger" because this is for free everyone can use this tool on their extensions.
2. Buffer
It's a free social media management tool. It performs it especially easy to share posts across your social media profiles and frees you a ton of time.
It enables you to schedule your social media posts and is available for all your favorite platforms, including Twitter, Facebook, Pinterest, and Instagram.
When you install the Buffer extension to your browser, it enables you to schedule your social media posts with just a click of a button.
3. Grammarly
Grammarly is one of the best and most used ones to make my writing free of Grammar & style errors, although it is not my first language.
I enjoy this tool, but operating on to paste my content there to waste my formatting and then reformat it repeatedly after fixing the mistakes wasn't the ideal scenario for me.
With this chrome extension, once I start writing on WordPress or any other site, even Facebook comments, I see the errors popping, and can fix it quickly there. They also began supporting Google Docs.
Of course, I won't be checking the mistakes for every Facebook comment or every email I sent. This extension made it more accessible to do so without much work from me.
4. MozBar
If you have eternally tried to learn SEO, I am pretty convinced you have come across MOZ.com more than a few times. Many digital Marketing trainers suggest Moz extension to there trainees while learning the SEO topic.
MozBar, a product of Moz, is a free tool that reveals essential SEO metrics like Page Authority and Domain Authority. While MozBar doesn't offer much functionality, it surely assists you in finding out if a website is a good link prospect or not at a glance.
It also displays metrics for all Google Search Results when you search for something; you can also check your competitor backlink profiles and keywords which are ranking on goggle page on top positions.
5. Email Hunter
Did you land on a website and require to contact the owner but don't want to send a message over the contact form?
Your first choice is to keep seeming for options on their about page, contact page, or on their website. Hard one, right?
Or you can click on this extension and will do all that for you, and find several emails already available on the site. Not just that, it autosaves extracted emails, can export them to a file, filters out duplicate emails, and so extra.
6. Link Miner
If you have ever examined broken link building, you know it's hard to find broken links on any presented web page.
This is where the link miner appears to rescue. It is a simple, free tool that assists you to check web pages for broken links.
The best thing about this tool is its integrity.
To use it, you have to click the extension icon, and it marks broken links on the web page with a red background, presenting them easily visible.
7. SEOQuake
This SEOQuake tool is a goldmine for people who worry about SEO a little bit. Did you visit a site and want to discover at a glance a quick analysis of how they are doing on Google. Like crucial SEO metrics, backlinks, and traffic?
Want to discover the keyword difficulty of a keyword instantly? Instantly see a brief overview of all the pages ranking on Google once you click to search for any keywords.
Here is the kicker, get a complete analysis of your On-page SEO or for any site with one click. It looks like magic, or that you need to pay a massive amount of money for it. Well, you don't need to.
I am just pricking the surface about what this tool could do. You can't live out it if you are a blogger or someone who cares about SEO and generating traffic from Google.
8. SimilarWeb
A similar web is known for the analysis they do on website traffic. They provide you data about traffic references and keyword ranking.
Now, you can do precisely that with 1-click on any site you see to see traffic and engagement statistics.
You can get even more data by connecting the pro version and paying 99$ a month, but that usually is not needed. Most of the time, the free data from here linked with other tools are more than adequate.
9. Facebook Pixel Helper
If you do any Facebook ads to your site, then you require this extension.
It is a fabulous extension that represents you if a pixel is fired or not, not only for your site but to other sites as well. A number will look on the pixel button showing the number of pixel events. Once you click on it, you will see an overview of the pixels fired, and implication for any errors to be able to fix.
As I stated, every Facebook user needs to have it on their site, and make sure to check their website before they start posting ads and find out that the pixel event isn't working wasting money later on.
10. Google Translate
Everyone knows Google Translate. But not everyone knows that there is a google chrome extension that benefits you do translations immediately from the site. It can come handy a lot of time, especially if English isn't your primary language, or if you read articles in other languages.
Just select the word or sentence that you want to translate, right-click, and click on the Google Translate button, as seen below. You can also translate the whole website page by clicking to translate the page.
Here we did what we said that we are going to share our best experience with this Google chrome extensions. The above are the best chrome extensions for every blogger who wants to do SEO or Social Media Ads.