Steps to Address Digital Transformation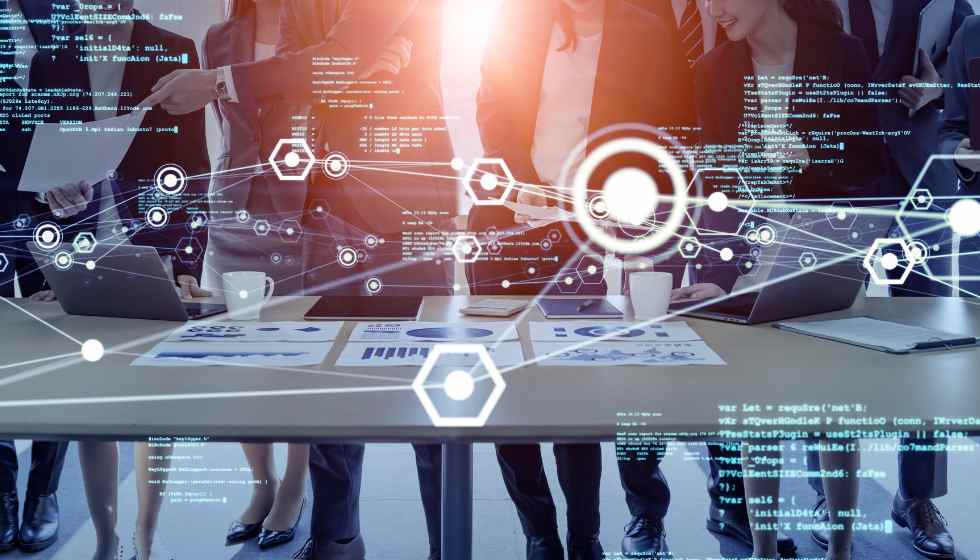 The digitization of companies is a topic that many already know and know that it is the order of the day. Digital transformation is mandatory for companies founded in an analog world since their survival in the current market depends on it. Every large company, as well as SMEs, is forced to compete in a digital market due to the requirements of the current era. For all those companies that started their operations in the analog era, in this article, we will explain in detail the 5 steps to address digital transformation. 
What is Digital Transformation?
Digital transformation integrates digital technology into a company with all its corresponding areas. This transformation fundamentally changes how businesses operate and deliver value to their customers. It also entails a drastic cultural shift that requires organizations to constantly challenge the status quo, experiment, and become comfortable with failure.
Digital transformation can involve redesigning the organization's products, processes, and strategies by leveraging digital technology. The digital transformation itself deserves an examination and reinvention of most (if not all) areas within an organization, the skills of its employees, the supply chain and workflow, as well as discussion processes to the board level, contact with customers, and its value to stakeholders.
Such transformation also helps organizations keep pace with emerging customer demands and can be sustained well into the future. That said, digital transformation is necessary for any business, nonprofit, or institution that needs and seeks to survive in the future.
5 steps to address digital transformation
A) Transform the business culture and internal organization:
To successfully address digital transformation, companies must stop giving exclusive importance to the technological part and comprehensively face this new process. They should redesign the internal organization of the company itself. Customers may be demanding products and services very different from those of a few years ago, and their consumption habits change entirely. Companies no longer have to respond to new needs with outdated models.
For this reason, it is essential that they have clear leadership from the CEO and senior management and thus create a corporate culture that strengthens the adoption of new business strategies.
B) Onboard new talent:
Companies must hire new executive roles 100% focused on digital transformation. They should also incorporate professional profiles specialized in the latest technologies and digital paradigms, for example, the Scrum Master and the Data Scientist, among others. To do this, they will also have to adapt their recruitment processes, employee remuneration, and motivational and engagement elements.
C) Update the IT department:
Companies information technology (IT) departments must make severe changes to complement their systems and architectures with a new way of developing solutions for the digital world. Several long-standing companies have invested a lot of resources in their IT departments. Far from what it means to start over, these companies must retain the traditional part of the department, focused on maintaining Legacy systems.
D) Develop an innovation ecosystem inside and outside the company:
Companies must develop a strategy to promote innovation within the organization. In this case, the company will have to reflect on the goals and impact of its initiatives. At the same time, they must consider the creation of a Partner strategy and decide on acquisitions that reinforce and accelerate their commitment.
E) Facing a new competitive context:
Companies must define their value proposition to face new disruptive startups. It is no longer about optimizing existing technology but offering customers added value. In a new competitive context, it is vital to be clear that what is truly important is to distinguish between the competition.
Key technologies in digital transformation
It is well known that the advancement of technology drives the need for digital transformation and supports the digitization of a company. In addition to this, many technologies or applications allow digital transformation.
Still, there are several key processes that a company must have in general to face the transformation:
Information technology allows a company to direct its investment of talent and money focused on research and development in customized solutions that guarantee its requirements and the processes that represent it in the market. 
Cloud computing gives the company much faster access to the software it requires, as well as new updates and functionality, as well as data storage, and allows it to be truly agile enough to transform.
Mobile platforms help get work done anywhere, anytime. Machine Learning and artificial intelligence technologies give companies the knowledge to make more accurate decisions about sales, marketing, product development, and other vital areas for said company. 
Virtual reality, augmented reality, blockchain, IoT, and social media are other technologies driving digital transformation.