Marketing Strategies in the Metaverse that Companies are Using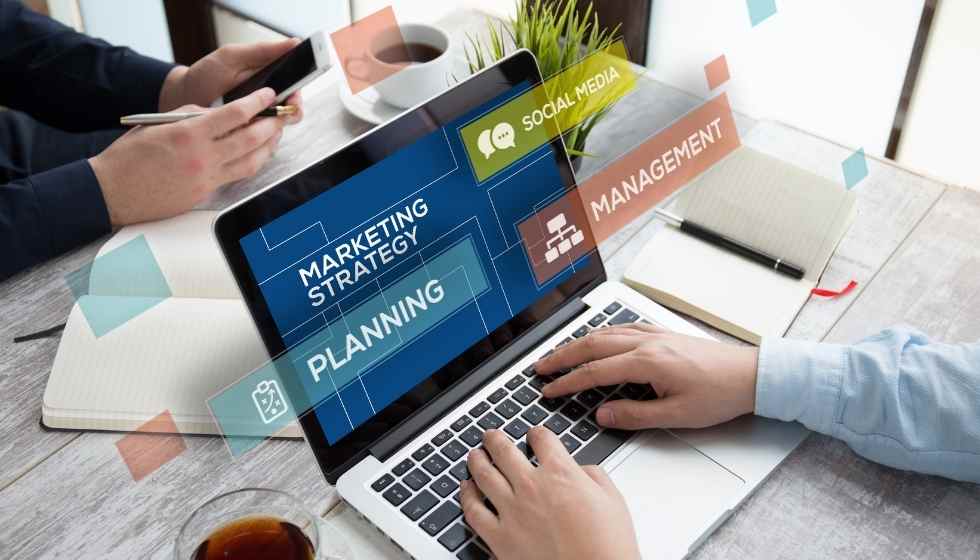 Many companies are already taking very innovative actions in the field of marketing in the metaverse. The goal is none other than to bring together the real world and the virtual world to create a unique experience. 
Brands like Gucci, Coca-Cola, Nike, Hyundai, and Louis Vuitton have already started working on this line. Still, the evolution of these interconnected virtual communities will mean a radical change for marketers who want to reach new audiences. But is it obvious what the best digital marketing strategies companies can implement in the metaverse are?
Marketing strategies in the metaverse of companies
According to Baufest, 70% of major retail brands will be in the metaverse in five years. Companies face many challenges in a world in which their full potential has yet to be explored, such as that of virtual environments.
That is why many companies are already using interactive experiences, virtual worlds, and augmented reality to promote their products and services. This allows users to experience a digital world in an immersive way. These are some of the actions that many brands have already begun to carry out in the virtual universe:
Games in the Metaverse
Including games in the metaverse, marketing strategy encourages your target audience to interact with the brand directly. In this field, there are already brands that have begun to use some virtual games as a parallel strategy to the marketing strategies they develop in the real world.
For example, Deliveroo participated in 'Animal Crossing' by simulating their real-life services. Another brand that has already opted to have a presence in games in the metaverse is Balenciaga, which allied itself with Fortnite so that the characters of this famous game star in actual marketing campaigns while wearing the brand's outfits in the virtual world.
The reasons for companies to be present in the metaverse are many, but there is one that is of vital importance. These virtual spaces are where their future clients are, a generation that has grown up in the online environment and the gamer world. Something that for them is not a novelty but their day-to-day.
Brand avatar experiences in the metaverse
In the metaverse, brands can tap into users' desire to express themselves through avatars, a way of saying their identity. The avatar builds a digital personality that allows you to interact with other players in that virtual reality to live an immersive experience. And there are already companies that have capitalized on this by creating exclusive experiences for avatars.
One of the brands that offer this experience in the metaverse is Gucci. Not only does he sell digital versions of his luxury clothing items on Roblox, but he has teamed up with 10KTF (an NFT project that includes a virtual world), creating a fictional character and fashion accessories for sale.
Influencers in the metaverse
The names of Lil Miquela or Shudu may be known to only some. But Lil Miquela was listed by Time magazine as one of the most influential "people" on the Internet. At the same time, Shudu is the face of fashion and luxury brands. Both are avatars, virtual models that set trends with millions of followers on social networks.
Influencer marketing already dominates the world of social media or platforms like Tik Tok or YouTube. Still, influencers in the metaverse take on a totally different meaning. They are no longer real people; they are avatars that, even without having a presence in the real world, have become celebrities.
Each of the profiles of these influencers has its own biography and characteristics. And just like in the real world, influencer marketing strategies in the metaverse involve finding or creating a virtual avatar that faithfully represents the brand.
Interactive events in the metaverse
The metaverse is a unique opportunity to bring thousands (or millions) of people together in real-time, albeit virtually. Massive Interactive Live Events (MILE) are performances, tournaments, or events that took place in the metaverse during the pandemic and became a widely used resource for many artists.
For example, after many cancellations due to capacity restrictions, the singer The Weeknd used a digital avatar to perform on Tik Tok in a virtual concert with more than two million visits.
Another significant case was that of rapper Travis Scott. April 2020 brought together an audience of almost 30 million viewers at an event in Fortnite. In the case of Spain, the first concert in the metaverse was produced by Pull&Bear, with a performance by international artist Nicki Nicole on Roblox.
Non-Fungible Tokens in the Metaverse
NFTs in the metaverse makes it possible to simultaneously promote a brand and its tokens. The more exposure a brand receives, the more the value of its NFTs will increase. And the more value these have, the more relevance the brand will have.
There are already brands that have been successful in this regard. Budweiser and Pepsi launched NFT collections in which the total number of items corresponds to their founding year. Or Givenchy, which has created several groups of artistic NFTs associated with the brand's values, the proceeds of which are donated to related campaigns, such as the LGBTIQIA+ community or caring for the oceans.
Thus, companies can find in the metaverse an ideal place to interact with the consumer and reach their potential customers while promoting their brand.
But not only this, but it also allows the creation of innovative experiences impossible to design in the real world, either using avatars or virtual representations of physical stores. Ultimately, metaverse marketing will help companies stay relevant in the virtual world and bring their products to a whole new generation of consumers in a unique way.