What Smartphones Lose Less Value After Purchasing Them?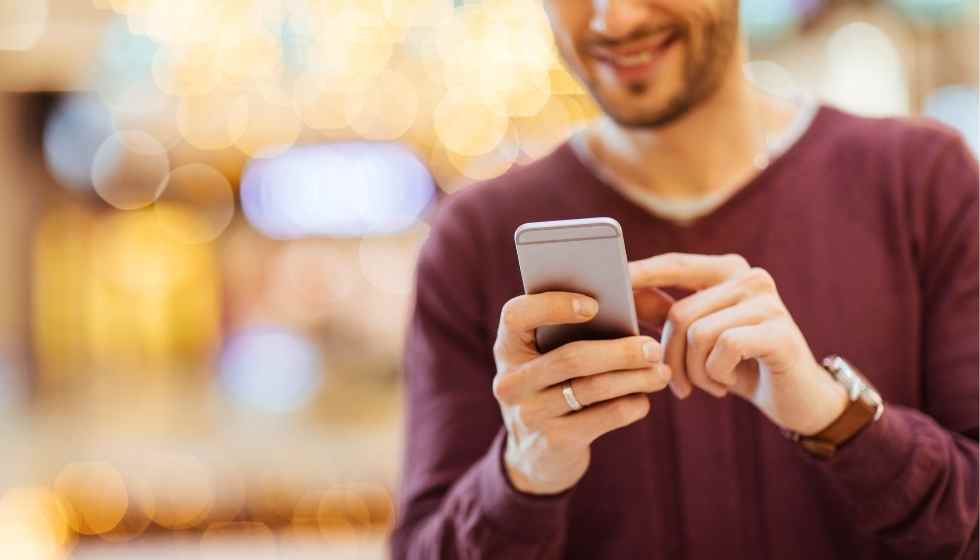 The average cost of mobile phones has risen in recent years, perhaps more than the standard of living. But we all want more features and better devices since, in most cases, they make our day-to-day much more accessible. 
One advantage is that phones with higher features lose less value when we get rid of them. In this guide, we are going to tell you which are the phones that lose less value after buying them.
A good option when buying a new phone is to sell the old one. But this makes sense as long as we regularly change phones, always chasing the latest model. There is not much market to sell a phone that barely touches 200 euros after three years of use, and it is better to get rid of it or sell it at a ridiculous price.
The top-of-the-range models, together with a recent launch, are usually accompanied by prices at MSRP or, in any case, very close. By selling yours, you can take a good part of that launch price, which is usually more expensive than when it has been on the market for a few months.
If we opt for an entry-level or even a mid-low range phone, it will be more challenging to make a profit when selling it second-hand. Indeed you can find new phones with better features on the market for very little more. 
A top-of-the-range phone has the advantage that when it comes to selling it, you can get more money for it, but each day that passes and each new model launched will decrease its market value.
But this also depends on the brand; there are phones that, simply because they are from one brand, always have a higher market value, unlike others. This not only has to do with prestige but also with other factors, such as demand and the devaluation of its second-hand price.
You also can take advantage of some terminal buyback programs; However, these options are usually quick solutions to sell your phone; it is generally for a lower value (even much lower) than what can be found on the market. This option is viable if you want to get rid of it soon, sacrificing a few euros in exchange.
Let's see some of the leading brands and the prices of the phones, along with their second-hand devaluation in the central and most powerful models.
iPhone
The apple brand is sold expensive, even second-hand. With the release of a new model, users put the old model up for sale to somewhat lower the new phone's cost. You can also see current models for sale by users who have tried to change the system and still have not adapted to the change, gifts, promotions, etc. Let's look at some examples with numbers.
The iPhone 14 Pro Max has a sale price of 1,469 euros, but you can find one in second-hand stores practically new for about 1,350 euros, although some take advantage of the scarcity of some models by raising their price even above the again. It only takes a bit of searching to find reasonable prices that can save you a few bucks if you want to buy this phone cheaper.
The previous model, the iPhone 13 Pro Max, is no longer sold new, but it had an introductory price of 1,259 euros. If we look for a second-hand iPhone 13 Pro Max, we will find very different prices, and we can find more than 1,000 euros and others around 800 euros, so let's put an average of 900 euros for this model of the previous generation.
The iPhone 12 Pro Max cannot be found for sale on the manufacturer's website or stores, but at its launch, at the end of 2020, it cost 1,259 euros. This second-hand phone lowers its price slightly compared to the iPhone 13 Pro Max, around 750 euros.
Samsung
The Korean company has many devices on the market, but the most popular are the high-end ones, the Galaxy S series and the Z series, that correspond to its folding machines.
We can buy a Samsung Galaxy S22 Ultra on its new website for 1,259 euros. If we look at how second-hand we can find them between 870 euros and 930 euros, let's put an average of 900 euros. They are almost 360 euros less than new for a phone that does not reach a year of life.
The Samsung Galaxy S21 Ultra lowers its price considerably, and we can find it for half of what it cost when it came out (1,259 euros). Its second-hand price is around 600 euros, although we can find some offers with a lower price.
If we go back one more generation, we see that the Samsung Galaxy S20 Ultra lowers its second-hand price to approximately 400 euros, a third of its value considering that it does not reach three years of life.
Motorola
The brand acquired by Lenovo also has a good pace of launches. These terminals are distinguished by having a lower price than the rest under a great brand with years of experience in the mobile phone sector.
The Motorola Edge 30 Pro has a launch price of 799 euros, a pretty good price for a terminal with these characteristics. But if we go to the second-hand market, we can see this phone for about 400 euros. However, the Motorola Edge 20 Pro does not lower its price much, around 380 euros second-hand.
Before these models, we only found the Motorola Edge 5G, of which the Pro version is unavailable. In any case, we have not seen many traces of this model on the second-hand market. It makes no sense to sell a phone almost three years old for less than 300 euros since you can find other new or second-hand solutions on the market with better configurations.
One Plus
This brand has been introduced in the European market to leave its mark positively. In addition, OnePlus has partnered with Hasselblad for the photographic section, offering promising results. The OnePlus 10 Pro can be purchased on its website for 909 euros, an attractive price for a high-end terminal if we see the last phones' cost.
Unfortunately, the second-hand market is full of cheap terminals of this type because they sell the Chinese version with a global rom. But if we look for the European version, which is the one we should choose, we can find it for about 700 euros.
The OnePlus nine pro can find the OnePlus 9 Pro for around 420 euros second-hand. A previous generation, the OnePlus 8 Pro, can be found for 350 euros, making this model unattractive compared to the next one with so little price difference, but in time.