Feedforward vs. Feedback Which is the Best Choice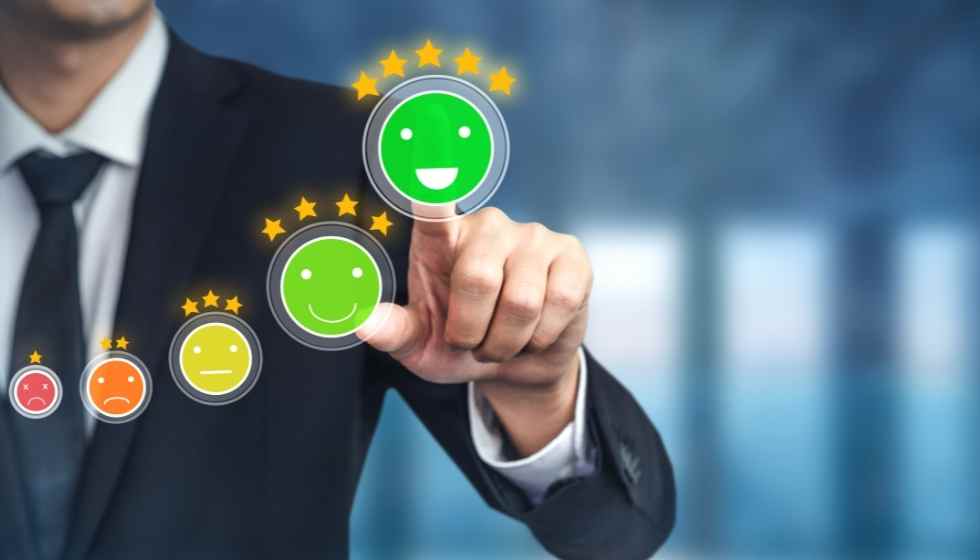 Feedforward vs. Feedback: the great dilemma of business talent management. Is it time to stop rating employees with annual performance reviews? According to Gartner, 82% of companies consider current systems ineffective. And Mercer tells us that only 2% still add value.
It's not just a matter of outdated old ways: it can be counterproductive.
By forcing employees to focus on goals they may not have even considered, you're denying them the ability to use their unique talents and skills. Collaterally, they are restricted from growing professionally and personally.
What is the alternative? The key is ensuring feedback is consistently provided throughout the year so employees know where they need to improve and how they can do so for future projects.
Feedforward vs. Feedback: Complementary or Different Concepts
Feedback is like a mirror that reflects what you are doing. It allows you to see the areas in which you are excelling and those in which there is room for improvement.
If someone gives you feedback, they are giving you valuable information about your performance.
And this allows you to continue to develop and improve by receiving real-time feedback on the highlights of your performance and opportunities for improvement.
But what if there was another way? That's where feedforward comes in. Feedforward is a complement or alternative to feedback.
Feedback is a great tool to improve and grow, but it's only valid if you can take it and apply it to your daily life.
Feedforward is different because it focuses on the future instead of the past. It helps you visualize where you want to be and how you can get there, starting from where you are now.
By focusing on what is to come as an individual and as an organization, feedforward helps people in the organization make positive changes that lead to long-term growth.
The idea is that the employee can see the road ahead and make incremental improvements daily instead of dwelling on what has already happened.
Hence, many Human Resources specialists advocate overcoming the feedforward vs. feedback dichotomy and betting on the sum of both.
Methodologies in people management and team performance
Feedforward is a way to share with your employees what you expect of them in the future rather than what you think they've done wrong in the past. It focuses on what you want them to do rather than what they should have done differently.
Feedback helps improve performance and learning, but traditional feedback tends to focus on mistakes.
The main problem is that people do not like to be told "you were wrong" and must avoid feelings of discontent and shame and prevent feelings of dissatisfaction and guilt for constructive change.
Feedforward helps us create a collaborative relationship with our team. It helps us develop the skills and knowledge of our teams.
Providing feedback in a friendly, hopeful, and balanced way can help collaboration between leaders and team members.
So, does this imply that they are mutually exclusive? Quite the contrary. This evaluation is a two-part process that allows employees to understand and reflect on their performance.
Using both methodologies, they cannot only assess themselves without fear of being reprimanded but also empower them to reach new heights of excellence.
From feedforward vs. feedback to feedback + feedforward
Feedforward is a new way of giving and receiving feedback. Feedforward is a powerful technique that helps people make sense of their behavior.
It focuses on a situation's positive and future-oriented aspects without any negative personal criticism. It allows people to objectively examine their actions and devise realistic strategies for future improvement.
For this, the evaluation of performance from the feedback perspective is still in force. Although it is impossible to live in the past, this is necessary, or at least its understanding, to avoid falling into the same erroneous dynamics.
Consequently, team management in Human Resources should not ignore 100% of the progress provided by feedback:
Strengthens communication between employees and managers. This improves performance, resulting in change that impacts every aspect of the business, including production and innovative ideas.
It encourages the exchange of ideas and positions. Therefore, it enhances the strengths of each employee, which in turn reinforces their abilities.
The relationship between teams and leaders is less distant, more fluid, and closer.
Thus, in addition to these competitive advantages, the benefits of feedforward:
Feedforward stimulates growth. When workers receive positive feedback, it gives them the feeling that they can improve.
Improves the work environment. By implementing a profit-sharing program with performance-based pay, external factors such as job satisfaction and engagement will increase, while turnover rates will decrease.
When employees feel genuinely appreciated, they feel they have scope for professional development and become involved in the company. Therefore, the internal work environment becomes more pleasant and motivating. It is not only crucial that employees are happy but also that they feel happy at work.
How to Digitize Team Performance Evaluation
Employee performance appraisals are critical in helping us assess the goals and needs of our employees. They are also essential to demonstrate our commitment. Digitizing performance appraisal means creating a more streamlined and manageable process.
To do this, having HR software that simplifies processes is critical.