Cybersecurity For Companies According to Business Needs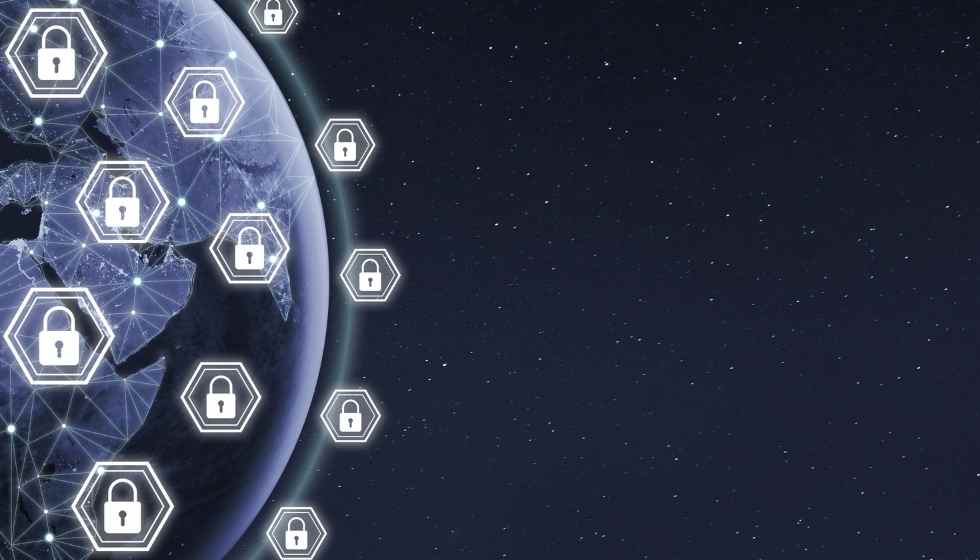 Cybersecurity for companies is increasingly critical since they have digitized a large part or almost all of their information. Daily, new data is generated and stored in the cloud or on different digital media, which must be well protected because it contains confidential information from the daily activity of an organization. To carry out the most appropriate cybersecurity strategies, companies must-have tools that allow them to be prepared for an attack or security breach.
Cybersecurity, According to the Company Sector
A company needs to focus the development of its security systems according to certain specific aspects of its activity. Below is a brief description of how a company needs to design its cybersecurity project, considering the peculiarities of its activity and economic sector.
1. Companies in the Industrial Sector
Companies that are engaged in manufacturing processes or transformation of materials into products, such as:
Those that carry out the machining or manufacture parts in metal, plastic, or cork, among other materials. Or manufacture furniture, appliances, and other devices for personal or industrial consumption.
Chemical, pharmaceutical, agricultural, or food manufacturing and packaging companies.
Material recycling companies.
Publishers, among others.
The specific risks for this economic sector are mainly:
Industrial espionage is related to obtaining essential data about the design and manufacture of products.
Violations of computer security and the privacy of the people whose data is processed in the business database.
The physical security of the people who are in the company and access control.
2. Construction Sector Companies
Organizations dedicated to the construction or reform of buildings and homes:
Plumbing, carpentry, and insulation trades companies, among others.
Civil works companies, such as wiring, pipes, and pavements.
Among the cybersecurity risks for this sector are:
Theft or loss of plans and other types of documents related to the work.
Vulnerabilities in the safety of employees.
Possible consequences of harmful working environment conditions for computer equipment.
3. Companies in the Health Sector
Organizations engaged in health care and providing health-related care or treatment. In this case, cybersecurity is highly conditioned by processing personal data considered highly sensitive. Some companies of this type are:
Health clinics and pharmaceutical offices.
Clinics for dentists, cosmetic surgery, ophthalmology, physiotherapy, gynecology, and any other type of specialist.
Mutual health and occupational accidents, among others.
The aspects that these companies need to consider in the design of their computer security are:
The possibility of theft of personal data, especially of patients.
The legal consequences of the accidental or intentional loss of this type of information.
4. Companies in the Wholesale Sector
Any company that is dedicated to the sale or distribution of wholesale products, such as:
Big food companies.
Big brands of electronic products.
Textile sector chains.
The specific risks for this sector are:
Possibility of customer data theft.
Vulnerabilities in relationships with suppliers through Information Technology.
Remote access to systems.
Use of shipment tracking tools.
Fraud related to electronic commerce.
Fraud to individuals through social networks.
5. Companies in the Retail Sector
Businesses dedicated to the direct sale of products to the public :
Shops and bazaars.
Kiosks and stationers.
Grocery or fruit stores-
Shoe stores, hardware stores, or bookstores, among others.
The specific risks in computer security for this type of business concern:
The theft of customer data
To vulnerabilities regarding their relationships through computer systems with their suppliers.
Possible remote access to your computer systems.
Fraud by email or social networks to individuals.
6. Companies in the Leisure Sector
Those companies that offer services dedicated to the occupation of free time. Your cybersecurity will be conditioned especially by processing your clients' data that has to do with their schedules and reservation periods. In addition, there is the added risk of trust in third parties, such as providers of their technological services.
Vacation, tourism, travel, and accommodation services.
Entertainment services such as restaurants or sports.
The most specific risks for this sector have to do with:
Possible theft of customer data.
Vulnerability in relations with its suppliers through Information Technology.
Possibility of illegal remote access to systems.
Unlawful use of wireless networks.
Email fraud.
7. Companies in the Logistics Sector
Companies are dedicated to storing, transporting, and distributing people or products.
Courier companies.
Companies that sell gas or electricity.
Transportation of goods or passengers, among others.
The central computer security risks for companies in this field are:
Theft or loss of data
Vulnerability in computer technologies that relate them to their suppliers.
Vulnerabilities in package or fleet tracking technologies.
8. Companies in the Educational Sector
Any organization dedicated to teaching or holding cultural or sports activities. This concerns both educational centers and private academies. Its computer security is conditioned by the treatment of confidential data of all students, especially in the case of minors.
The most specific risks for these organizations are:
The possible theft of student data.
Vulnerabilities are derived from the use of specific computer applications or tools.
Specific risks of the center's website or its social networks.