How to Avoid Cyber Risks for Businesses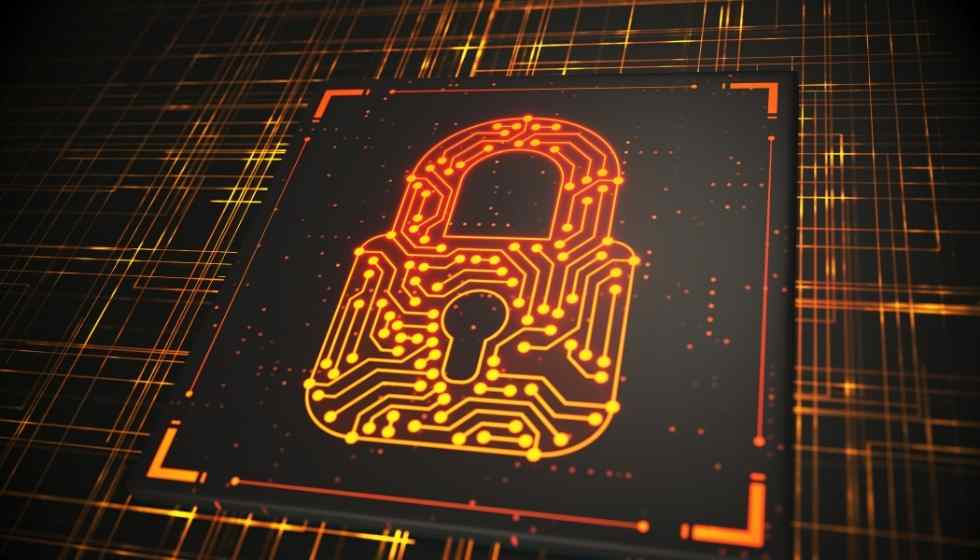 Cyber ​​risks to businesses represent the number one current and anticipated future risk globally. This follows from a survey conducted by Aon to more than 2,300 profiles from 60 countries and 16 sectors of activity, both public and private companies.
The past few years have proven to be incredibly volatile, as the global pandemic caused by Covid-19 has had a ripple effect on other types of risk, leading to heightened awareness of reputation and the cybersecurity needed to combat attacks.
Now that we have normalized teleworking and everything goes through digitization, technological risks, especially cybersecurity, have skyrocketed exponentially.
In the 2021 AON Global Risk Management Survey, the top 10 risks have been identified that largely reflect the current landscape and its impact on organizations.
Cyber ​​Risks in a Context of Volatility and Uncertainty
According to experts, the slowdown in the economy is already seen as a possible catalyst for a historic financial and debt crisis. At the moment, it seems that this possibility is remote due to the liquidity injected into the markets through recovery plans. However, this can result in highly leveraged companies in the long term.
This situation tests the resilience of organizations to manage volatility and make better decisions. Many of them are shifting their focus from event-based to impact-based risk assessments. For example, the business interruption was previously considered a linear risk. Still, the pandemic and health crisis has shown how it can affect multiple sectors and companies simultaneously and globally.
Top 10 Cyber ​​Risks for Businesses Globally
Aon's conclusive survey report highlights the top 10 risks by industry and region, as well as risk preparedness, associated losses, and actions to mitigate each. These are the 10 identified risks:
1. Cyber ​​Attacks and Data Breaches:
Hackers and criminals took advantage of the weakness of companies during the health crisis period to attack all sectors. The number of cyberattacks broke all records in 2020. With cybercriminals and governments constantly innovating and our dependence on technology only increasing, businesses need to keep up with cyber risks.
2. Business Interruption:
Richard Waterer, General Director of Aon in EMEA, affirms that "the pandemic has subverted the traditional way of interrupting the activity of a business". The context of risk and volatility has raised this risk to position number 2. And according to Waterer, "business interruption can happen to anyone; it can even be more systemic due to technological dependency and the way we do business today".
3. Economic Slowdown and Slow Recovery:
World trade, which fell by 5.3% in 2020, is expected to grow by 8% in the coming years. Despite the rapid economic recovery, uncertainty continues to reign, and experts confirm that it is essential to establish priorities to maintain and increase income.
4. Commodity Price Risk and Raw Material Shortages:
The scarcity of raw materials has caused the commodity market to tilt to the other extreme. It is unknown how long demand will continue to exceed supply. The big question is whether the shortages and rising prices are a direct consequence of the pandemic or whether the world economy is changing and ushering in a new inflation era.
5. Damage to Reputation and Brand:
Immersed in digitization and social networks available to practically everyone, incidents that negatively impact a company's reputation are more than expected. For this reason, the first commanders must know how to identify these risks, no matter how distant they may seem, and develop specific actions to face them.
6. Regulatory and Legislative Changes:
The regulatory landscape has become more complex and challenging than ever. Some regulations are becoming very restrictive and suffocating for companies, which have seen their primary mission diluted to deal with market failures to protect organizations and consumers.
7. Risk of Pandemic and Health Crisis:
We witness how the pandemic is not a crisis that progresses linearly with an end date. Waves of contagion and new virus variants require organizations to pivot between reacting, responding, recovering, and reshaping.
8. Failure in the Supply Chain or Distribution:
The retail and consumer goods sectors see this point as the main risk. And it is that the dangers that interruptions in the supply chain carry range from pandemics to cyber attacks, to climate change or political instability.
9. Increased Competition:
The increase in the number of competitors has made it more difficult for many companies to survive. This challenging business environment explains why increased competition has consistently been one of the top 10 risks.
10. Inability to Innovate and Meet Customer Needs:
High-tech companies thrive on disruptive new technologies, such as edge computing, cloud computing, and artificial intelligence, introduced at unprecedented speed. A company that clings to established products and business models will quickly lose ground, and many are already being pushed out of business.