Guide to Buy a Right and Best Smartphone in 2022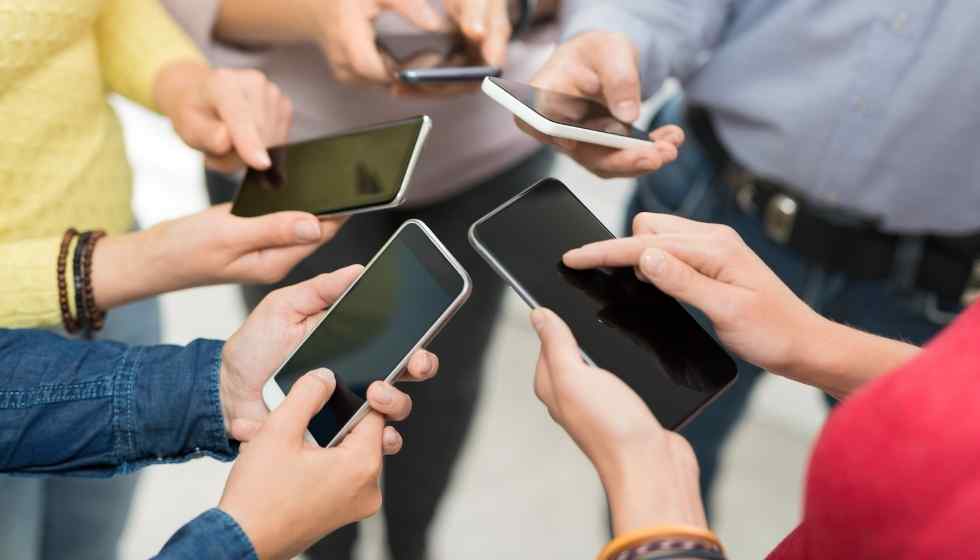 Do you want to buy a new smartphone but don't know which one to choose? If your answer is yes, you need to evaluate some critical things. For example, smartphone features, qualities and, above all, your needs for use.
There are thousands of smartphones, among so many different brands and models it can be confusing, and perhaps you have no idea how to choose a good mobile that suits your needs and tastes, so in the following article, we will explain the essential aspects that you must take into account when buying a smartphone.
Tips for Choosing the Best Smartphone
The first point you should analyze before buying a smartphone is the use you will give it since a computer for work will not necessarily have the same attributes as one for leisure.
More and more people are purchasing smartphones, and the digit of choices is also growing. Selecting a smartphone from such an overwhelming list of options can be confusing; we have put together a guide that allows you to choose the best smartphone you can buy for your needs.
Different brands offer models of different ranges with very different prices. Before making any decisions, consider your ability to pay.
Also Read: The Best Business Laptop Available Today?
The next step is to compare brands, models and technologies of the smartphones on sale. These three factors greatly influence the price of the equipment, so carefully review the attributes of the equipment that catch your attention.
1. Price
Before the technical aspects of a technological device, the price is an essential factor that you must consider. Above all, because according to these you will find differences in cost. The brands have low, medium and high-end phones; the price is different between the three and will also vary depending on the brand.
2. Screen Size
Smartphone screen sizes are continually pushing the limits of what we would expect smartphone screen size to be. 5.7-inch phones are recommended so that you can enjoy games and media.
When it comes to screen types, there are LCD and AMOLED. AMOLED displays have variants like OLED or Super AMOLED (in Samsung's case) and have better contrast and darker blacks.
3. Processor and RAM
It allows you to use your favourite applications at an acceptable speed and without complications. We recommend choosing a smartphone that has at least 2GB of RAM.
The processor of your smartphone, also known as a chipset or SoC, is the component responsible for almost all your smartphone's operations. It's essentially the system's brains, and most of these processors also come equipped with Artificial Intelligence capabilities that effectively make your smartphone much "smarter" than it was before.
4. Camera
This aspect is also of utmost importance. Many choose their smartphones depending on the quality of the camera. More and more smartphones have large pixel cameras, but that is not all. Image quality, aperture, speed, and characteristics are also essential in photography—the lens's quality.
5. Operating System (iOS or Android)
When we talk about the phone's operating system, two options are Android or iOS. Both operating systems have an extensive list of pros and cons. If you like to play games with your phone and customize it to your liking, you can choose an Android device.
6. User Interface
Also, note that many smartphones come with their skin or UI (user interface) "pasted" on top of Android.
OnePlus has OxygenOS, a clean skin that is pretty close to stock Android, Samsung comes with One UI 2, which has improved by leaps and bounds since its TouchWiz days, MIUI on Xiaomi phones, which is very well optimized, ColorOS on Oppo and Realme smartphones, which is heavily inspired by iOS. 
Remember to test and experiment with the user interface before purchasing the device to see if it works for you.
7. Battery 
The battery tends to consume quickly as the months go by and the use we give it. That is why mobile manufacturers have begun to recognize the importance of the battery and spend more and more effort to get longer the battery of smartphones.
8. Internal Storage
The current standard is 32GB to 64GB in the low-end models and 128GB mid-range and 512GB high-end.
With fast-swap applications and technologies, nearly all of us import every GB of data from our old phones to our new ones. Therefore, proper storage is essential.
We recommend that it be no less than 128GB as it will give you enough space to save your data and download applications. In addition, there are phones with expandable memory storage.
Up to this point, you already know what aspects to take into account when choosing a good cell phone. We hope this information has been helpful to you!