The Pros And Cons Of Adding Chat API To Your App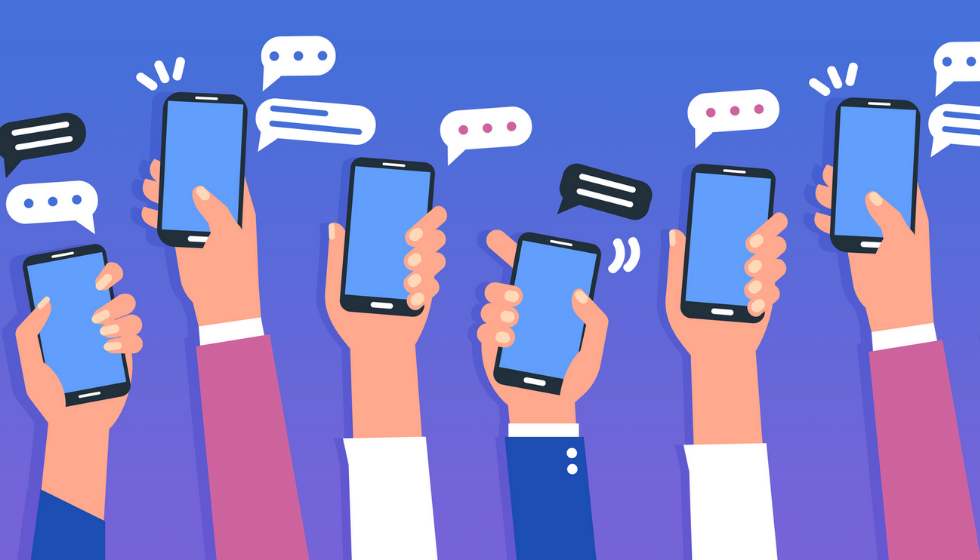 Do you have an app, and now you're considering adding a chat API to it? If so, then you'll want to take time to think about the pros and cons. With that said, read on to learn about the main pros and cons of adding chat API to your app and whether or not it's worth it.
The Pros
When it comes to chat API and SDK, there are many pros. This is especially true with chat APIs that can integrate with apps. Some of the top pros include:
1. Provide Real-Time Support
One of the best things about chat APIs and video chat SDK is they allow you to offer real-time support to your app's users. If someone is experiencing difficulties with your app or they have a question or concern, then they'll be able to use the chat feature to reach out to you. As soon as they do, you can get to the bottom of their problem as quickly as possible. Your users will love being able to receive support in real-time, and they'll love it even more than they can reach out to you via chat at any given time if that's what you decide to allow.
2. Enhance Experience
If you add a video feature, it will enhance your user's Experience with your app to improve your app's users' Experience. There is something about accessing others via an app that makes users like an app even more. Whether you only allow users to contact you and your app's team or you allow them to chat with other users, they will love using your app that much more.
3. Retention
When people can access customer support at any given time, and when they usually have a good experience with an app, they tend to stick around. It doesn't matter what type of app you have; the more users you have, the better. The bottom line is your app's retention rate will likely improve drastically if you use a chat API.
4. Improved Sales/Revenue
The more users your app has and the more users who stick around, the more sales and revenue you'll make. The chances are you monetize your app or plan on monetizing it. Having a chat API can play a huge role in how well you can do with revenue and sales, even if your app's primary way of making money is via ads and selling something. With a chat feature, your app's users can ask questions about your products and services at any given time, and they will receive prompt responses. In turn, they may be more inclined to do business with you.
5. Impressive Features
Finally, chat APIs typically come with impressive features. Different APIs come with additional features, so finding a chat API that does everything you want and more shouldn't be too difficult. You'll love the other parts they come with, but more importantly, your users will love the features.
Bear in mind that sometimes you may not be able to upgrade your chat API easily. This means you might require professional help from the developer directly. This isn't always the case, but this is why it's essential to know precisely what you're getting when you're about to install a chat API.
Those are the best things about using a chat API and SDK for apps. If you have an app and want to reap all of the potential benefits, consider installing a chat API. Just make sure you use reliable and has the features you wish to now and might want in the future.
The Cons
The truth is there are not many cons. However, there is a handful. They include:
1. Expensive
The major con is having a chat API can be expensive to maintain, significantly if you regularly update it. This isn't the case all the time, but you can expect to spend quite a bit of money setting it up. The good news is there are many chat API providers out there, so finding one that falls within your budget shouldn't be difficult.
2. Robotic Sounding
As previously mentioned, you can chat live with your app users with a chat API. However, many app owners choose to use live chat APIs that are automated, which means the chat sessions can come off as if one is speaking to a robot. If you decide to use a chat API, it's good to have a feature that allows your app's users to talk live to a person and not to an automated chat-bot. At least you should be able to offer this a good portion of the time.
Not The Most Flexible Another con of adding a chat API to your app is flexibility. Much live chat software that is available doesn't offer too much flexibility, which means your chat-bot might not be able to pick up on exactly what your app's users are asking, feeling, and so forth. If you have agents or the app owner themselves uses the chat API to communicate with their users directly, flexibility shouldn't be too much.
Other than those three cons, there's nothing wrong that can say about chat APIs. Different chat APIs do have additional features. By choosing to use a reputable and a full chat API, you might not experience any of the above three cons.
Should You Add One
It doesn't matter what kind of app you have, and the chances are you can benefit from adding chat API to it. As you can see, there are more pros than cons. You might be surprised at just how beneficial adding chat API to your app can be.
Those are the main pros and cons of adding a chat API to your app. Whether or not it's worth doing is up to you to decide. Carefully weigh the above pros and cons, and then you can make a decision.
Remember, there are many chat APIs out there. If you do decide to add one to your app, then compare as many as possible. After you do that, you can choose the chat API that will suit your app the best.