How to Track a Phone Without Physical Access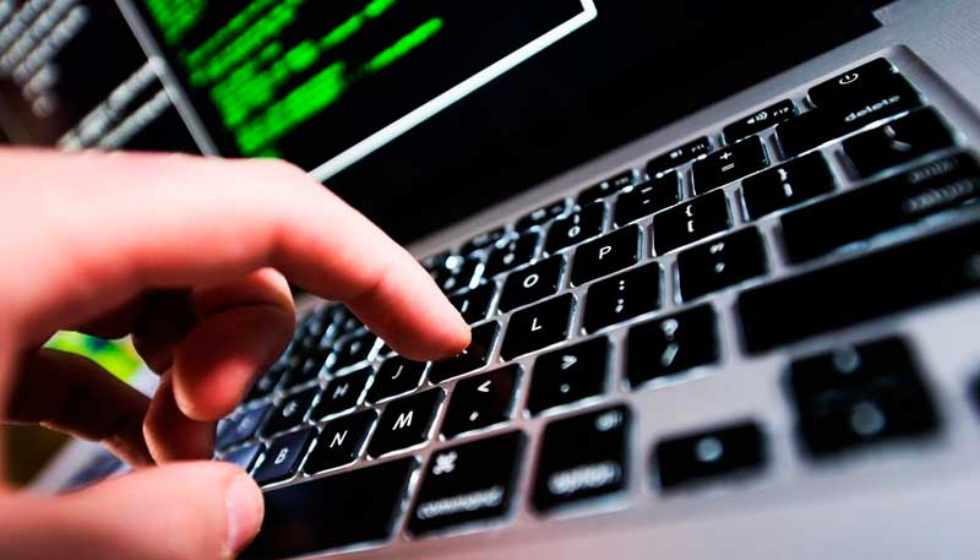 Are you interested in hacking someone's phone without physically accessing the phone? Worry no more. Today, thanks to the development of phone hacking apps, you can hack a phone remotely.
This is true for iPhones since the most advanced iPhone hacking apps use the iCloud backup to hack the target. For Android, the current technology does not allow you to hack the target smartphone without installing the app.
In this post, you will get acquainted with how you can hack a phone without physically accessing it. For this, we will introduce you to one of the pioneer apps in phone hacking. Read on to find out.
Spyic – The most discreet phone-hacking tool
Being one of the veterans in the phone-hacking industry, Spyic provides users with the most comprehensive hacking tools. The app can hack devices running on Android and iOS without the need for technical know-how.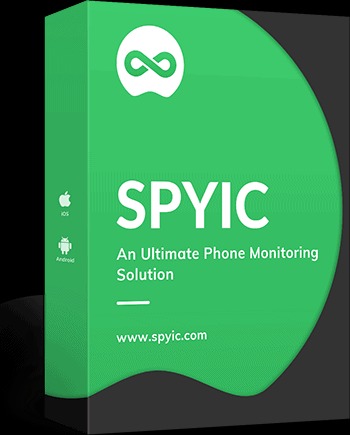 Over the years, Spyic has gained media houses like Forbes and CNET for its popularity. With over a million users across the globe and a staggering 96% customer approval rating, Spyic is a reliable app.
Best of all, you can rely on Spyic to hack someone's cell phone remotely and discreetly. Besides, Spyic offers you more than 35 phone hacking features that give you virtually unlimited hacking experience.
Benefits of using Spyic to hack smartphones
Apart from almost complete phone hacking experience, Spyic's mode of operation is beyond reproach. No wonder it has such a high customer approval rating across the world.
Here are some of the benefits of using Spyic.
1. Remote hacking capability
Spyic is an online-based phone-hacking tool that lets you hack a device remotely. To accomplish this, you only need to sign in to your Spyic dashboard using any web browser to start hacking your target.
This way, you hack and spy on your target smartphone without ever touching it. Also, it provides you peace of mind, knowing that your target is unable to suspect your surveillance activities.
2. 100% undetectable
All the phone-hacking activities in Spyic occurs in the background and stealth. The app makes this possible by ensuring it uses very little to no resources on the target smartphone.
This way, it avoids interfering with the performance of your target phone. On iPhones, as already indicated, no installation is necessary on the target phone. Instead, you only need to provide the Apple ID used on the phone.
Spyic capitalizes on the iCloud backup to hack all iOS devices, including iPhones. For Android phones, you will need one-time access to install the app on the target smartphone. Give the app all the permissions it needs to work correctly.
After the installation of the Android app, Spyic will automatically delete its icon to disguise itself. When you are hacking the target Android device, Spyic lets you uninstall the app discreetly without touching the phone.
3. No jailbreaking or rooting necessary
Spyic is a jailbreak-free and root-free phone-hacking solution. It means you won't have to root any Android smartphone or jailbreak an iPhone to hack the target. The app uses the latest phone hacking technology to hack phones.
Besides, jailbreaking or rooting a smartphone leaves it vulnerable to malware. On top of that, to jailbreak or root a device, you require special skills that most people don't have. Also, it is a time-consuming activity.
Another drawback is that rooting or jailbreaking a phone voids the warranty on it. So, Spyic eliminates all the hassle of rooting or jailbreaking a phone and the associated drawbacks.
4. Safe
Spyic protects the data privacy of the target smartphone user. To do this, it ensures that it never has access to data from third-party apps. Also, no one else can access the content on your Spyic dashboard.
How to hack a phone without physical access using Spyic
With Spyic, hacking someone's smartphone without physical access is straightforward. To start hacking your target, follow the simple steps below:
Step 1: Visit the official Spyic website and signup for an account. As you sign up, Spyic will let you select the operating system of the target smartphone. Also, make sure you choose a plan that suits your hacking needs.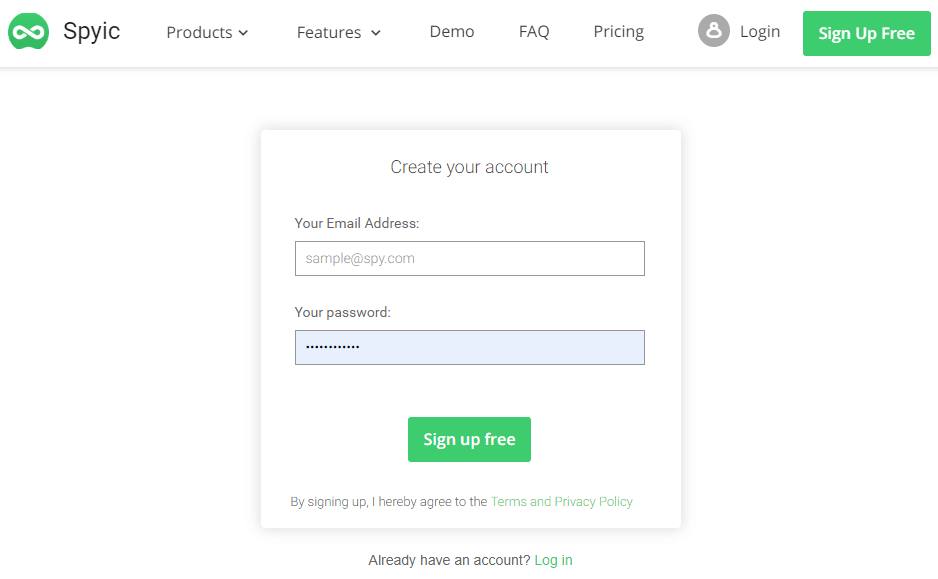 Step 2: Now, configure the target smartphone. For an iPhone, you will need to provide the iCloud credentials used on the iPhone and verify them by hitting the Verify button.
If your target is an Android phone, one-time access is necessary to install the app. The app is a mere 2 megabytes and takes not more than 5 minutes to install. It will disguise itself after installation.
Step 3: Give Spyic a few minutes to sync the content on the target smartphone with your Spyic dashboard. When everything is set, click the Finish button to exit.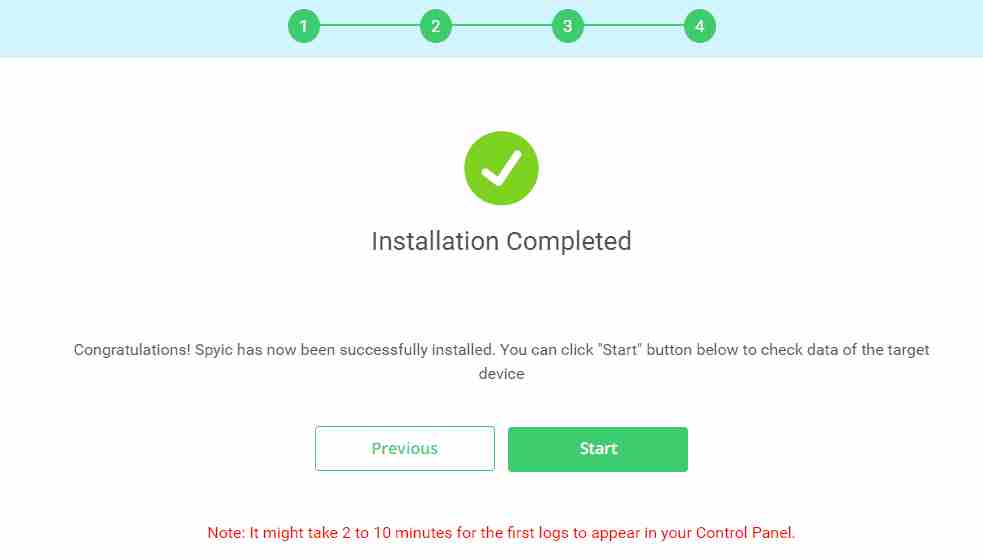 Step 4: Now, log in to your Spyic dashboard to access your target's smartphone content. In your dashboard, you get access to all the features you need to hack a smartphone.
What are the popular features of Spyic?
Among the 35+ phone hacking features in this app, some are more popular than others. Here are some of them:
1. Location hacking
With the Spyic location hacking part, you can hack the target smartphone's whereabouts and location history. All the details, such as GPS coordinates, are visible on an interactive map on your dashboard.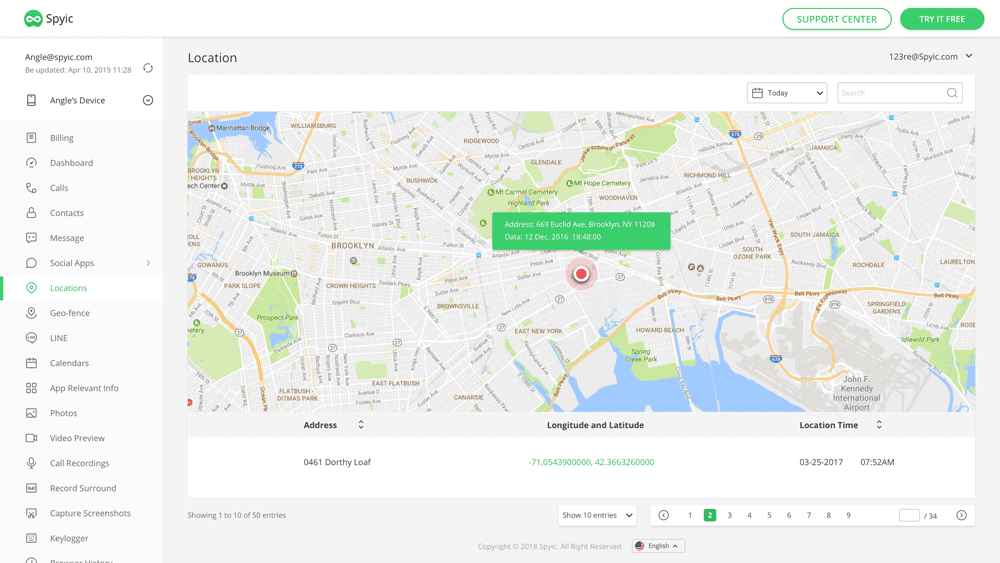 2. Call log hacking
By hacking your target smartphone's call log, Spyic gives you access to all dialed, received, and missed calls. You even get to establish the frequently contacted phone number.
3. Keylogger feature
The keylogger feature in Spyic lets you hack all the keystrokes made on your target smartphone. It records even passwords used on the phone. To ease access to these keystrokes, Spyic groups the keystrokes by the app.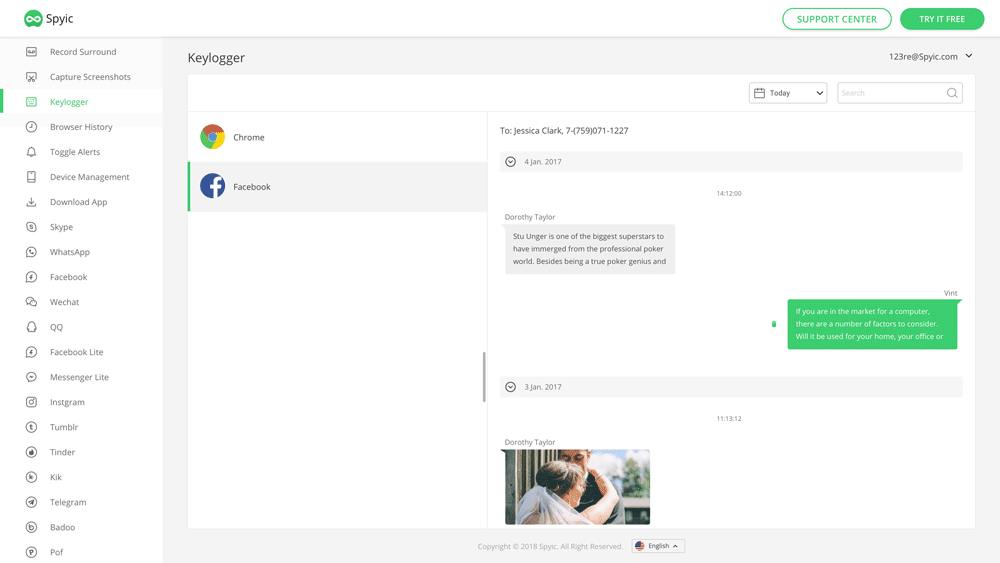 Conclusion
Today, hacking someone's phone discreetly without accessing it is easier than ever before. Thanks to phone hacking apps, you can now hack a phone online without the target noticing. Try Spyic; it may surprise you.