Best Ways to Monitor WhatsApp Chats Secretly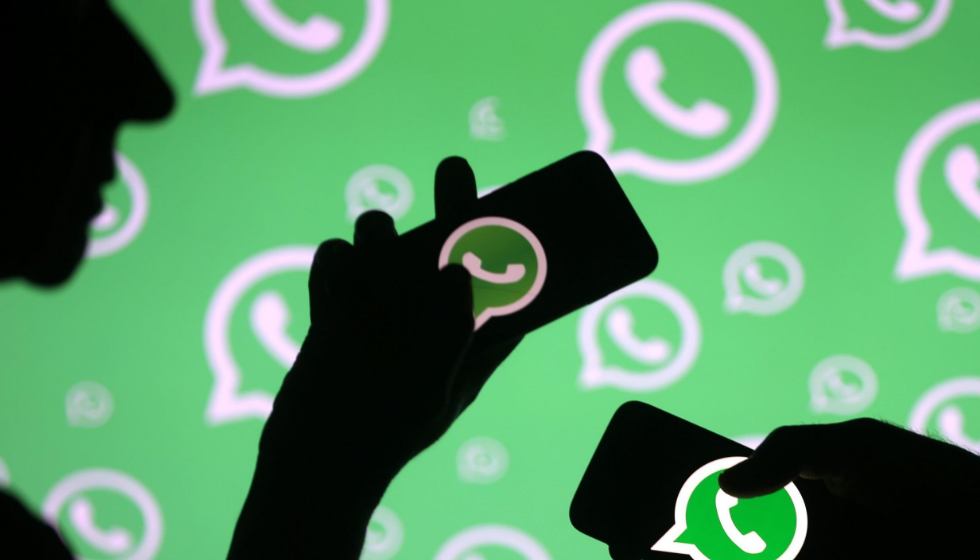 Would you like to read others' WhatsApp chats? You're in luck. By the end of this how-to guide, you'll know how to do precisely just that.
Our online life (and subsequently social media life) are a big part of us, and any suspicious behavior does set off alarms in our heads anytime we see a red flag. Perhaps the company your child or spouse keeps doesn't settle down with you. Good news: Spying on WhatsApp is easy. You have to know what to do.
There are three ways you can spy on someone's WhatsApp. Here's how they each work:
1. MAC Address Spoofing Hack (Very Hard)
2. Exploiting WhatsApp Web (Easy)
3. XNSPY WhatsApp Monitoring (Very Easy)
And yes, they all work down to a tee. Let's have a look at each of the exploits.
Technique #1: MAC Address Spoofing Hack
Good to Know Beforehand:
Requires: Solid computer skills and the smartphone itself.
Difficulty: Technical skills
Success Chance: 90%
This method has been around for a while. And it works. Popular. And free to attempt. If executed correctly, it allows you to read everything on the phone. And it works for both iOS and Android.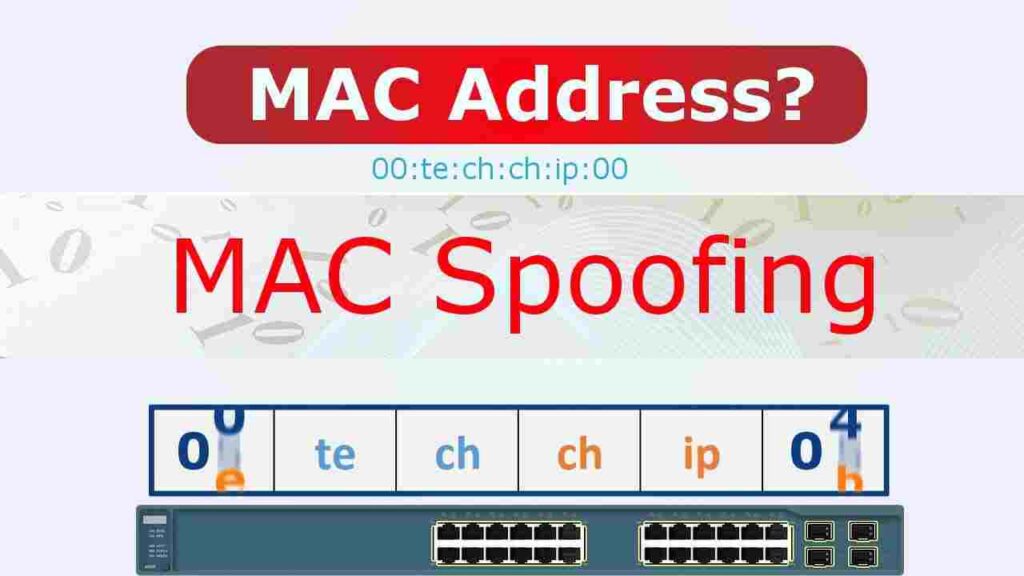 However, there's a catch.
Despite the method's popularity, it is not as straightforward as it may sound (more on that later). There is no actual guarantee if the result is as promised.
Let's have a look at how MAC spoofing works.
Every device connected to the internet is assigned a unique ID by its Original Equipment Manufacturer (OEM). This is called the Media Access Control (MAC) address.
Each mobile has its unique signature on the internet. A backdoor is to clone the MAC address of the device you want to spy on. This is called "MAC spoofing."
Without getting into too many details, we identify the victim's MAC address, clone it with the victim's, and then reinstall WhatsApp. Afterward, you get a clone account of your victim's WhatsApp. Pretty nifty, right?
If done correctly, you should get all the messages and multimedia sent and received by the person.
You can check this comprehensive guide from Instructables when you are done reading the other two methods.
Pros & Cons of MAC Spoofing
✓ Free to use
✓ Messages are received in real-time.
✘ Time-consuming
✘ Hard to implement
Technique #2: Exploiting WhatsApp Web
Good to Know Beforehand
Requires: Access to the smartphone for a few minutes.
Difficulty: Easy
Success Chance: 60%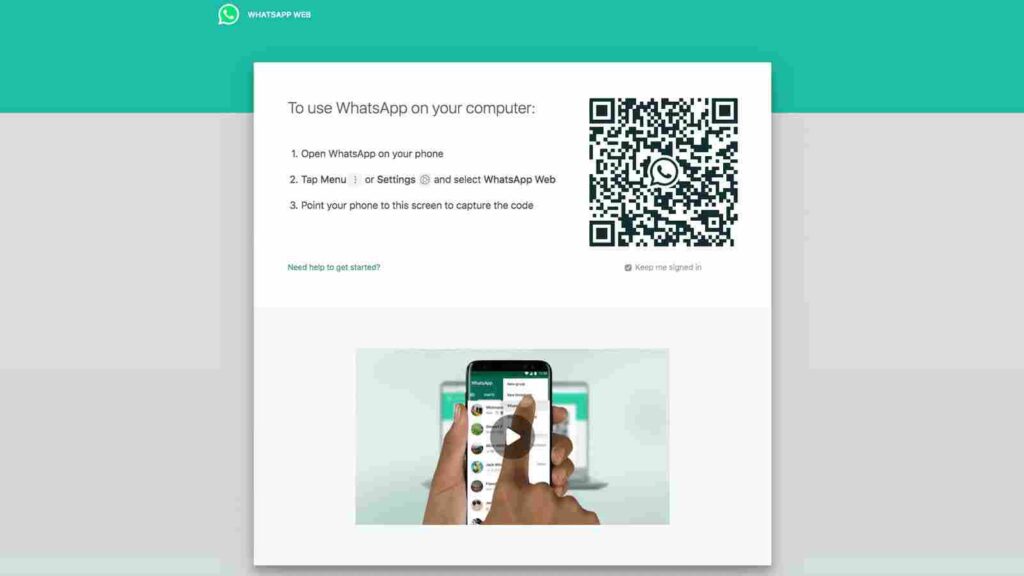 WhatsApp launched its WhatsApp Web for the convenience of its users in 2015. The service allows you to open your conversations on PCs and Macs. However, in doing so, the company introduced new variables in the security equation. It was thereby jeopardizing the safety of its users.
This guide also serves as a how-to avoid such an exploit yourself as well. You're always one mistake away from being the hunted instead of a hunter.
Spying through WhatsApp Web truly is a walk in the park. Here's how you do it:
1. Take possession of the phone you want to spy on, and access WhatsApp Web on your laptop via the QR code.
2. Once you log in, the laptop remains connected until you log out or the phone is taken out of the building.
3. And voila! You have access to any and every conversation that goes on the mobile.
Be mindful of the following facts, though:
● After the latest updates, a notification banner might appear on the victim's phone stating that WhatsApp is also logged into a PC.
● If the victim sees the notification, they may stop sharing the connection to the PC manually.
● If the phone is taken too far away from the laptop, the connection is severed.
As mentioned earlier, this is a straightforward way to spy on someone's WhatsApp. However, it may backfire as well, and you can be the victim of the same.
Pros & Cons of Exploiting WhatsApp Web
✓ Easy-to-do
✓ Free to use
✘ Easy to get caught
✘ The target phone must be in the vicinity.
Technique #3: Secretly Spy Using XNSPY WhatsApp Monitoring
Good to Know Beforehand:
Requires: Small fee to use the app.
Difficulty: Very Easy
Success Chance: 100%
If it's a quick and effective way you're looking for, you may need a professional spying app. It's by far the most employed method and the one that yields results.
Unclear on how this works?
There are dozens of spying apps on the internet, yet not all of them have value for money. One of the more typical applications on the market is XNSPY.
There are tons of reasons why you could do with an app like XNSPY. Here's a few of them:
● Ease of Use
● Sheer Effectiveness
● Good Value for Money
While the features of XNSPY are advanced, yet the app itself is not difficult to use. Easy to use and intuitive, you can spy on a mobile device across all IM platforms. And yes, that includes WhatsApp.
The app is available for both Android and iPhone ecosystem.
We've scoured the market for a viable alternative at the same low price tag. And there isn't one.
Here's how you can install the app on an Android phone to monitor it:
Step 1: Enter the Android download URL received on your registered email and tap "Go."
Step 2: The application will start downloading. You can check the progress by pulling down the notification center of the target device.
Step 3: Click on the downloaded "appv2.apk" to open it.
Step 4: Tap "settings" and toggle on "Allow from this source" to proceed with the installation.
Step 5: Tap "Install" to allow Android Auto to install Xnspy.
Step 6: Tap "Allow" for all Android Auto permissions. Tap "Allow all the time" for device location.
Step 7: Enter the Xnspy software activation code that has been emailed to you. Tap "Activate" after reading and accepting Xnspy's Terms of Use and Privacy Policy.
Step 8: Tap "Start Monitoring," and you are all done.
That wasn't so hard, was it? And all it takes is a few minutes.
Here's a list of few features XNSPY offers on the website:
● View Call Logs
● View Text Messages
● Watchlist Contacts
● Track GPS Location
● Access Instant Messenger Chats
● Read Emails and Monitor Online Activities
● Record Phone Calls and Surroundings
● View Photos, Videos & Calendar Entries
The best part? XNSPY is much more affordable than its competition. The basic-subscription comes at a low price tag of USD 4.49 a month.
Features such as alerts on specific contacts, specific words, and geofencing are fantastic to have in any spy app.
Also, if the SIM is switched on a target phone, the app can generate an alert. This brings a measure of unprecedented transparency if used correctly. No longer does your partner need to give explanations, or you need to ask your child. The extracted data is evidence enough that your partner is not hiding anything from you. XNSPY works for text messages too, which means all communication (either via calls or SMS) is accessible by your partner.
Less hassle and more confidence building for your relationship.
Our Verdict
While free options are always great to have, but if you're serious about monitoring WhatsApp chats, it's high time you invested in a spy app.
DISCLAIMER:
Spying on WhatsApp messages is not legal. This article has been published for informational purposes and educational value. It may be a crime in your state to monitor someone's phone without their consent. Consult local laws for more information.