How to Create a Signature inside a Microsoft Word Document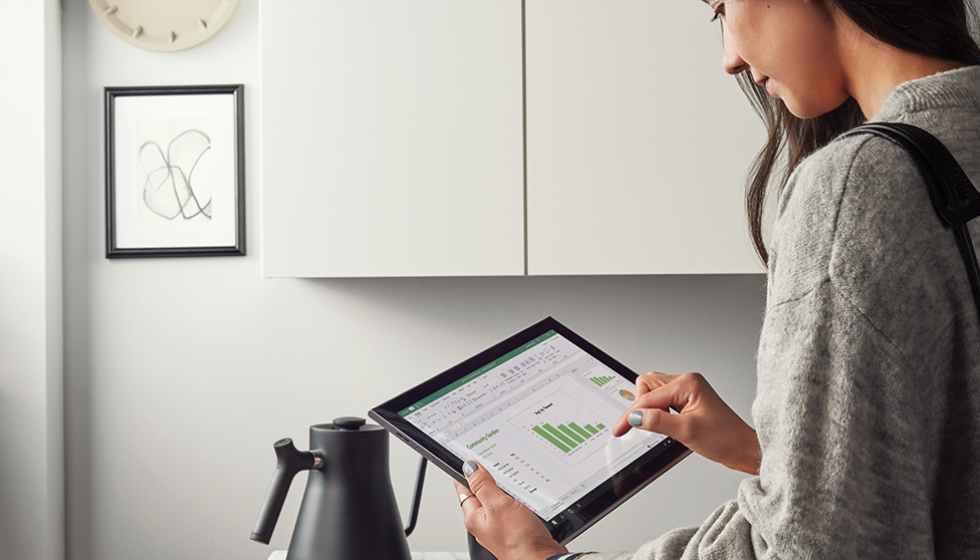 Do you need to electronically sign a Microsoft Word document but don't know how to go about it? Worry no more. Technology gives you a way out by providing online signature generators.
With the right online signature generator, you can sign Microsoft Word documents and much more. Best of all, the generator lets you do so on any internet-enabled device. Above all, it makes the signing process easy.
In this post, you will learn how to create a signature within a Microsoft Word document. To accomplish this, you will get to know one reliable web-based signature generator.
CocoSign – The best online signature generator for Microsoft Word document
With CocoSign, you get a fast online signature generator. The web-based online signature generator provides a secure way of signing documents online. It complies with HIPAA, PCI DSS, and GDPR safety and security standards.
CocoSign has recently gained a lot of attention thanks to its support for more than 180 countries. It has been featured on popular media outlets like TechCrunch. Besides doc files, CocoSign can append signatures on pdf, jpg, and .xls.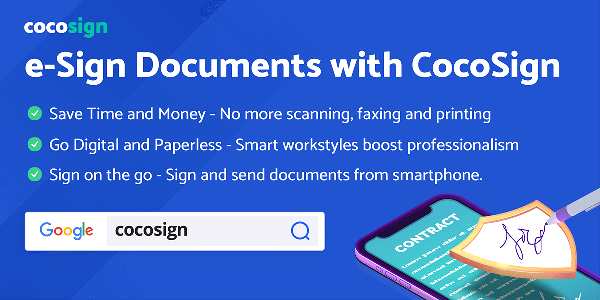 With CocoSign, you can easily create a digital signature in Word using any device. CocoSign is a platform-independent signature generator. So, you can sign Microsoft Word documents online using any web browser of your choice.
Why should anyone consider CocoSign?
For anyone considering switching to an electronic signature generator, CocoSign provides an excellent choice. First, the signature you place on the document is legally binding. CocoSign provides an audit trail in case of future disputes.
Below of some popular reasons why professionals use CocoSign:
1. Safe and secure
CocoSign safeguards your electronic signature only. The signature generator encrypts signed documents with AES 256 encryption to protect them during transmission. By encrypting your document, CocoSign protects it from unauthorized access.
Besides, CocoSign ensures your connection to the website is protected against external threats. As already indicated, CocoSign complies with various security standards that include GDPR, PCI Dss, and HIPAA certifications.
2. Free templates
With CocoSign, you get free customizable templates that ease the process of creating and signing documents. What's more, CocoSign supports various sectors, including engineering and architecture.
You can save your custom templates for future use.
3. Sign documents online
CocoSign is an online-based signature generator that eases signing of Microsoft Word documents. It is an excellent reason to use the software since it allows you to use any internet-enabled device.
What's more, CocoSign enables you to sign documents online on platforms like Google Drive, Box, OneDrive, and Dropbox. So, CocoSign eliminates restrictions such as time or location.
It empowers you to sign documents whenever convenient and appropriate for you from anywhere across the world. You can even send invites to other signatories to collaborate online.
4. Hassle-free
You will no longer need to go through the hassle of setting up printers. Through CocoSign intuitive user interface, it is a lot easier to sign your electronic Microsoft document.
CocoSign provides you with a suite of tools that makes it append your signature on the document. All this happens online through the CocoSign website, so you won't have to go through the hassle of downloading anything.
Best of all, you don't need to print the word document to mail back and forth to all signatories. The online signature generator is faster. So, it makes the signing and closing of legally binding agreements faster.
5. Multiple signatories
With CocoSign, you can invite multiple signatories to append their signatures on the document online. The platform also lets you choose the sequence you wish each signatory to sign the form.
With this feature, organizations with multiple signatories can first schedule junior signatories before reaching the executive signatory.
6. Legal
CocoSign lets you append signatures on legally binding contracts online. The signature generator also offers an audit trail in case of future disputes. CocoSign includes unique timestamps on each document you sign online.
How to create a signature inside a Microsoft Word Document
The process of signing .doc documents using CocoSign is straightforward. Below are the steps involved:
Step 1: Once you have your Microsoft Word document ready. Proceed to the CocoSign official website and scroll to the bottom, then hit the e-Sign Document link. It will take you to the page where you can upload your file.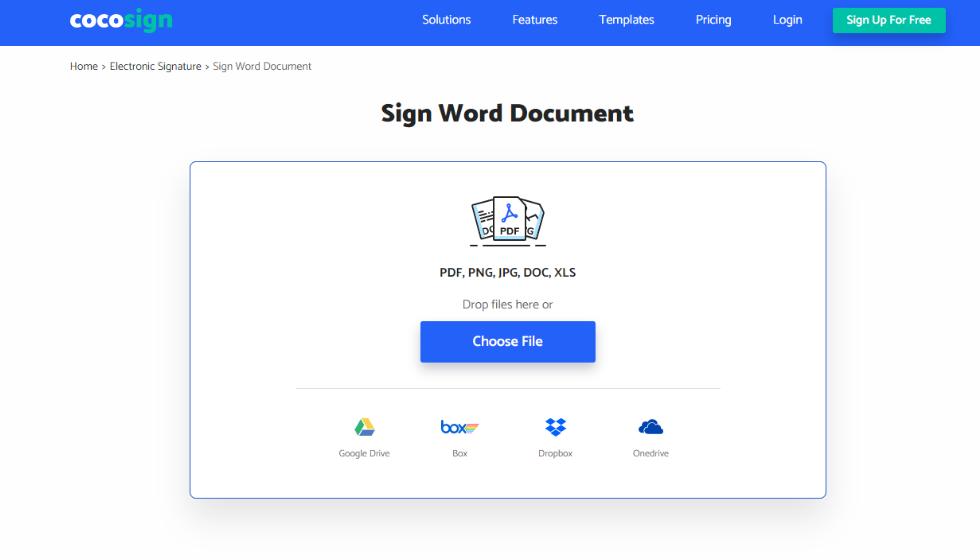 You can either drag-and-drop the file on the page or click the Upload file link to choose the file to upload. It is that easy.
Step 2: Next, generate your signature. CocoSign gives you various options for developing your signature online. You can draw it or type it on CocoSign or upload an image with your signature.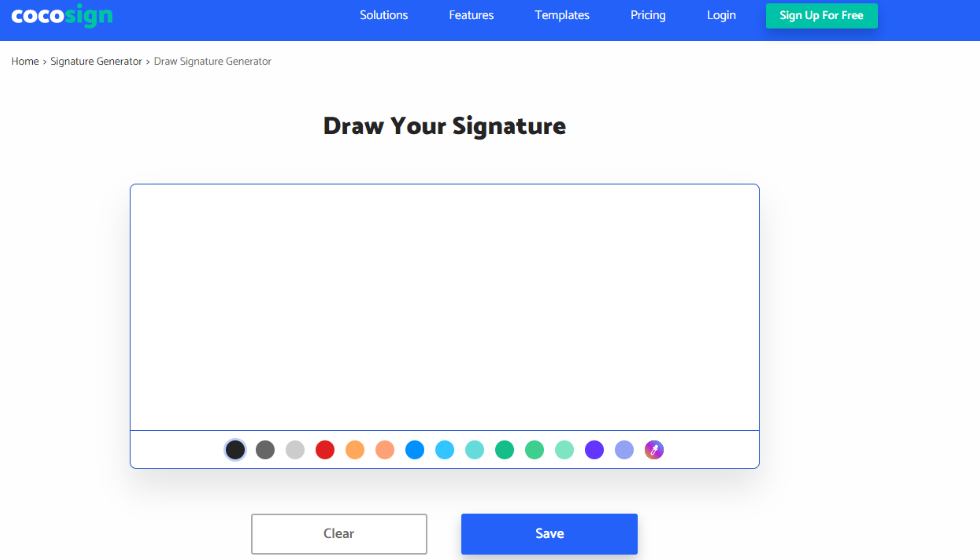 After you are satisfied with the signature, proceed to append it to the Microsoft Word document.
Step 3: Use the ready signature to sign your document. Append it on the designated area for your signature. Also, if there are other signatories, you can invite them to this step.
CocoSign lets you invite them by mail.
Step 4: After you and any other signatory append their signatures, CocoSign lets you download the file. Before you can download the image, CocoSign enables you to sign up for the service. Signup, you will get 14 days of a free trial.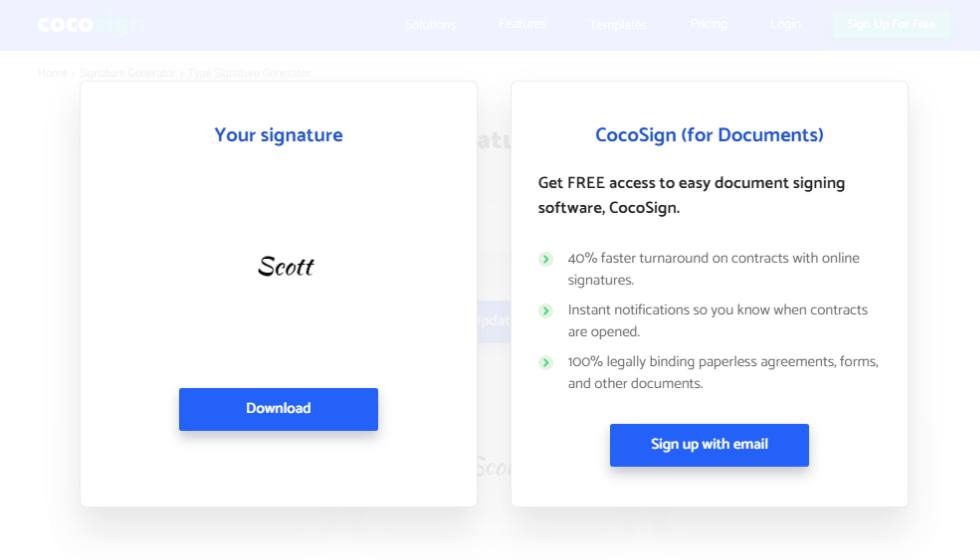 After downloading the signed Microsoft Word document, you can save it locally or share it with the right person. That's it! You've successfully signed an electronic MS Word document electronically.
Conclusion
Thanks to online signature generators, you can now sign a Microsoft Word document without ever printing it. These services make the process of signing multiple documents easy and fast.
Check out CocoSign online signature generator for fast and secure service.