How to get High-Speed Internet without Cable or a Phone Line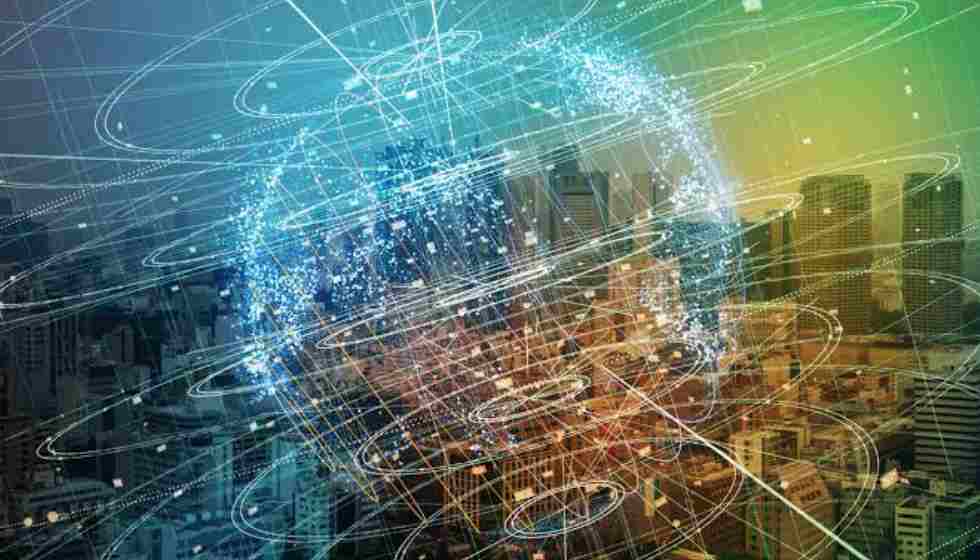 In this era, life without the internet is unimaginable, and getting a good internet connection is everyone's priority because it has become a need of every household. A lot of people are cutting the cords to their cable TV and phone lines and are switching to the highest speeds of the internet while some are struggling to get one in their area. Even if you are living in the outskirts of a city or a town far away, your priority would be to get the highest possible speed that can work correctly with your streaming, gaming, or working from home. And despite all the efforts, you might go through a situation where you are told that there are no options available for your house. Although that is frustrating and disappointing, sometimes cable or phone lines are not available in every area, which makes it hard to get better speeds or at times, even the essential internet.
If you are looking for an internet connection without cable or phone line, you might think that there are no options left for you, but that is not true. Even though you are remotely located, several ways can be utilized to get a high-speed internet connection. And believe it or not, you would not need any cable or phone line coming into your house.
Satellite internet is one of the most widely available internet options in the US. It does not matter where you live – as long as you have a clear view of the southern sky, you can get satellite internet services in your house or cabins. Satellite internet generally offers fixed speed plans with varying data caps. So you get to choose the amount of data that is suitable for you. If you go over that specific amount of data, then your speeds are reduced for the rest of the month. You do get the option to add data coupons to get back to full speed or upgrade your plans to higher data plans, but it increases your cost.
If we compare it to cable or DSL internet, a satellite connection is expensive than both. But if you have to choose between getting an internet connection through satellite or having no internet at all, then I would say it is worth it.
Spectrum is America's No.1 Internet. You can check their all offers and deals at https://www.localcabledeals.com/Spectrum.
Another option that is available in small towns and remote areas where getting internet through cable lines or phone lines is not possible is fixed wireless. Fixed wireless works somewhat like a satellite, but instead of getting signals through the satellite, fixed wireless gets signals from the nearest tower. A small antenna is attached to the house that transmits the signals. Moreover, it does not get affected by weather changes – which is a massive problem in the case of satellite internet.
Usually, fixed wireless does not have data restrictions and can offer better speeds. Moreover, the monthly cost of getting fixed wireless is not much compared to satellite. One thing that you should keep in mind is that fixed wireless requires a line of sight from the antenna to the nearest tower. If that is not possible, then you will not be able to get the services.
If you are looking to get rid of your cable services and phone line and fiber optics is available in your area ­– then you can reach blazing fast speeds, even faster than DSL or cable connection. Fiber Optics transports data in the form of light signals over the network of enhanced fibreglass wired. As a result, customers can get incredibly fast internet speeds without any latency issues. Fiber optics connection can provide you with the download and upload speeds of up to 1 Gig or higher which was previously not possible through DSL or any Cable internet connection. Moreover, the monthly cost of getting a fiber optics connection is lower than the Cable and DSL connection.
The only downside to Fiber Optics is that this is not widely available. There are only a handful of states and cities that have access to Fiber Optics at this time.
The majority of people sign up for internet plans through their mobile carriers to get internet for their cell phones. What some of us do not know is that mobile internet can also be used. You're your other devices such as laptops or smartphones by turning on the hotspot. So if you are in distress of not getting a good internet connection or tired of paying a considerable amount to internet service providers, then a mobile hotspot is an option for you. This is cost-effective because you might already have subscribed for the internet through your mobile service provider and you would not have to pay separately for satellite internet or fixed wireless.
Another benefit is that you would be able to use it as much as you can if you have signed up for an unlimited data plan through your mobile carrier at a much better speed.
If you are tired of using the phone services through the DSL and want to have high-speed internet, Naked DSL can be a lifesaver for you. A regular DSL connection provides internet and phone services through the phone line. With advancements in technology, it is now possible to get internet and phone services through different frequencies that brought Naked DSL into the light.
The Naked DSL works through the phone lines but can provide high-speed internet only instead of getting phone and internet services together. That means the cost of paying for phone service can be avoided easily with the naked DSL connection. One thing that you have to keep in mind is that – to get the naked DSL, there should be phone lines coming into your house. If there are no lines, then it would not be possible to get the Naked DSL services.
Final Thoughts
It does not matter whether you are living in a remote location or you are looking to save money by disconnecting your cable and phone services, the options provided above can work for you. If you are not satisfied with your cable provider and there are no internet-only plans that work for you, you should consider getting fiber optics. If fiber optics is not available, then you can consider fixed wireless or satellite internet.