The latest trends in Mobile Technology in the year 2020.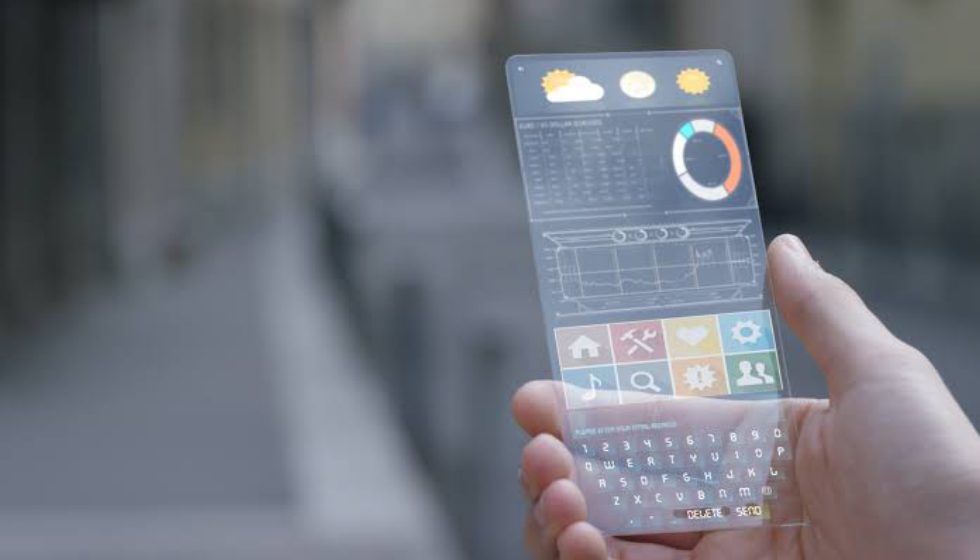 Mobile devices had encroached our lives so much so that we had forgotten life before mobile phones came into existence. The increase in mobile phones has also given rise to app development. The web is filled with a plethora of exceptional mobile apps that enhance our everyday experiences.
Because mobile technology plays such a vital role in everyone's life, it only makes sense to keep oneself updated with everything that is going on in the world of mobile technology. That is why we took it upon ourselves to bring you the latest buzz. Let's have a look at the latest trends in mobile technology in the year 2020.
Artificial Intelligence
Artificial Intelligence is rapidly spreading its roots inside all major mobile technologies. No matter what sort of mobile device you may be using or what functionality you may be using it for, Artificial Intelligence has a role to play in it to some extent.
From customized user experiences to more robust security of your mobile devices, there is nothing free from the reach of Artificial Intelligence. AI has already transformed the mobile industry significantly by offering features such as voice recognition, face recognition, cybersecurity, and so much more.
Android Instant Apps
Android Instant Apps are the next step that enhances the overall mobile experience for all Android users. What makes these apps so special is that a user can run an app without installing it first from the Google Play Store. This way, they can decide whether the app is worth installing or not.
These apps are featured on the homepage of Google Play Stores where users can take their pick of the litter. One cannot help but wonder if and when Apple will follow this new trend. One thing is for sure though; this is a game-changer for all app developers and users
Geo-Location
Nobody can deny the importance of Google Maps in their lives. We often rely on it to find our way to distant and unknown locations. However, Google Map is not the only app that can track your location.
Numerous apps track your location after acquiring permission from you after installation. Geo-location enables apps such as weather apps, social media apps, dating apps, and many others to tailor their recommendations and offers to depend on your physical location.
Internet of Things
The Internet of Things is a technology that has made mobile technology skyrocket unlike ever before. Thanks to this technology, we have all kinds of sensors that perform different functions in our everyday lives.
Internet of Things works in combination with Artificial Intelligence technology to completely automate most of the tasks on your mobile devices. If it weren't for these two technologies, people would not have been able to enjoy seemingly simple tasks such as voice commands and step counters.
Security
Cybersecurity is becoming a concern with the advancement in technology, which is why consumers are already starting to pay more attention to the information they share and one that they do not.
It is expected that there will be an increase in data hacks in the year 2020 since open-source platforms are so commonly accessed. Companies need to not only safeguard their sensitive data but also make sure that the apps they develop can protect the sensitive data of their customers.
Augmented Reality
Augmented Reality has fascinated millions by offering seemingly impossible features to the common man. This technology allows users to incorporate their digital experiences with the real world. The most famous examples of this can be seen in the Pokémon GO app and Snapchat filters.
As an effect, more companies are shifting their focus towards Augmented Reality and enhancing their apps with this technology. Soon, companies will be utilizing this technology even more to enhance different features such as social filters, 3D imagery, immersive audio, and much more.
Wearable Technology
Wearable technology is the next step in making life easier for everyone. Different wearable gadgets substitute various features of mobile devices. People pair devices such as smartwatches, heart monitors, fitness trackers, and more with their mobile devices, thus allowing them to accomplish several tasks without needing to take out their mobile every time.
This technology, however, may become further beneficial in the coming times as it is capable of playing a crucial role in distressful situations. For instance, in case of an attack, a smart device may be stitched into the fabric, which is further connected via Bluetooth to your phone. If the sensor detects an attack, it will automatically send a text to relevant authorities for your help.
Mobile Apps for Businesses
Mobile apps are not only used and enjoyed by consumers. Companies have moved on to rely on mobile apps to promote and perform their business in a relatively efficient way. And this trend is not limited to giant corporations only.
Even the smallest businesses are realizing its potential and incorporating it into their marketing and promotional campaigns. Mobile apps enable companies to overcome numerous obstacles in marketing, customer care, sales, and much more simply because the element of physical distance is eliminated.
Mobile Payments
Let's face it, carrying cash all the time is somewhat tricky and unsafe. That is why there has been a significant increase in mobile payment methods. They allow a user to pay from their devices without having to take out cash every single time.
People prefer to shop on eCommerce platforms where they can conveniently pay online without having to leave their homes at all. Moreover, banking apps allow customers to perform huge transactions from the palm of their hands while saving crucial time. All you need is a reliable internet connection.
5G Connectivity
5th Generation or 5G is the next level of connectivity for the world. Compared to its predecessor, 5G technology is capable of transmitting data at mind-boggling speeds with either minimum or no loss of data.
Several companies in the United States are already offering 5G services to their customers. It is only a matter of time before it becomes a common occurrence. It will not only enhance customer experience but will also skyrocket the capabilities of businesses and give rise to new technologies.
Cloud Technology
Cloud technology has opened new doors for storage and sharing. Instead of a consumer storing data on physical devices, they can upload data on cloud servers where there is virtually no limitation of storage capacity, and it is easily accessible anywhere.
With the introduction of 5G technology, AR/VR technology, and Artificial Intelligence in the mobile world, the need for quick access to vast amounts of data has become crucial, and cloud technology makes it all possible.
The Bottom Line
Mobile technology is evolving at a rapid pace and is adding convenience and efficiency in our lives. What we have discussed is just the tip of the soothing iceberg; at this pace, the future is going to be a scene straight from a sci-fi movie.