10 Best Smartwatches in India With Specifications & Price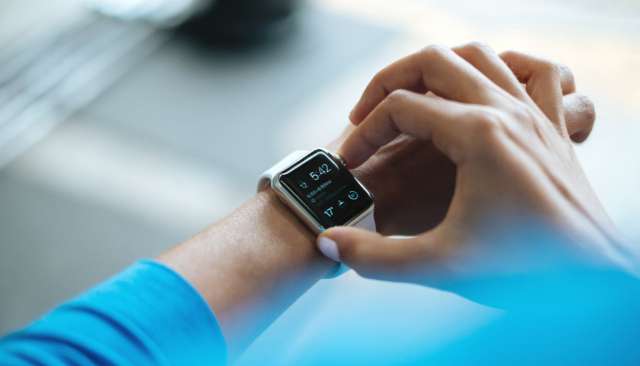 Do you want to buy a smartwatch but are confused about which one to buy? Many reputed brands have joined the bandwagon of selling smartwatches. It is not easy to decide the best smartwatch. You can consider essential factors like device computability, battery, storage, design, etc., to choose the right one.
We are presenting here the top 10 smartwatches available in India.
1.Apple Watch Series 6
It is compatible with Watch OS 5 and Apple S6 processor. It has all the features of a fitness band. Apple watches series 6 is water-resistant and charges in 90 minutes only. But its battery life is limited to 18 hours. This smartwatch costs around ₹50,000 on amazon.
2. Apple Watch SE
Apple Watch SE runs on an Apple S5 processor. It is not a pricy affair like usual Apple products. It's available on Amazon for around₹30,000 only. However, it can do all the jobs of a fitness band apart from counting your calories.
3. Samsung Galaxy Watch 3
Buy Samsung Galaxy Watch 3 if you want to buy a super user-friendly smartwatch. It supports both Android and iOS. Doing all the fitness tracker jobs comes with Samsung Pay and Spotify, and the Samsung app store. It is available on Amazon for just around ₹ 32,000.
4. Fossil Gen 5
It supports both iPhone and Android. It runs on a Qualcomm Snapdragon processor. Fossil Gen 5 has all the features to keep track of your fitness. And it comes with a built-in Google assistant. Its Amazon price is close to₹23,000.
5. Fitbit Versa 3
Fitbit smartwatches are ideal for fitness enthusiasts. The Versa 3 from Fitbit can track sleeping and swimming activities along with regular fitness tracking. It is compatible with Apple Health and Google Fit. It comes with a built-in Alexa and Spotify. Its Amazon price is close to ₹ 19,000.
6. Fitbit Sense
It is a smartwatch and a fitness tracker, and a health watcher. It tracks down from your heart rate to your stress levels. It is ideal for you if you want to keep a close watch on your overall health. It is available on Amazon for around ₹ 32,000.
7. Huawei Watch GT2E
It is an affordable buy with all the functions of a fitness band. It impresses its user with a battery life of two weeks from a single charge. It is water-resistant. And it is available on Amazon for around ₹12,000.
8. OPPO Watch
It's an Android supporting device with Snapdragon Wear 3100 and Ambiq Micro Apollo3 wireless SoC processor. It has brilliant fitness tracking features, and its design is premium. But OPPO watch is not compatible with other company's wristbands. Its Amazon price is close to ₹20,000.
9. Garmin Vivoactive 4
It's a smartwatch and fitness band designed for fitness freaks. If you don't wish to receive calls on your smartwatch. But you want to check your oxygen level and sleep patterns, Garmin Vivoactive is the best smartwatch for you. It supports both Android and Apple devices. Its Amazon price is around ₹ 16,000.
10. Xiaomi Mi Watch
Here is another sporty smartwatch. Xiaomi Mi Watch has advanced fitness tracking features. And it supports both Android and iOS. It falls under the affordable category with a price of approx – ₹ 10000 on Amazon.
Wrapping Up!
Do you want to get your hands on one of the best smartwatches mentioned above? But you are facing a cash crunch? You can fulfill your dream to buy a smartwatch you like using the installment facility of MoneyTap's personal line of credit. They provide pre-approved credit limits, instant personal loans, and many other types of financial services.
Author Bio:
Shiv Nanda is a financial analyst who currently lives in Bangalore (refusing to acknowledge the name change) and works with MoneyTap, India's first app-based credit line. Shiv is a true finance geek, and his friends love that. They always rely on him for advice on their investment choices, budgeting skills, personal financial matters, and when they want to get a loan. He has made it his life's mission to help and educate people on various financial topics, so email him your questions at shiv@moneytap.com