Alternatives of Adsense & other money-making options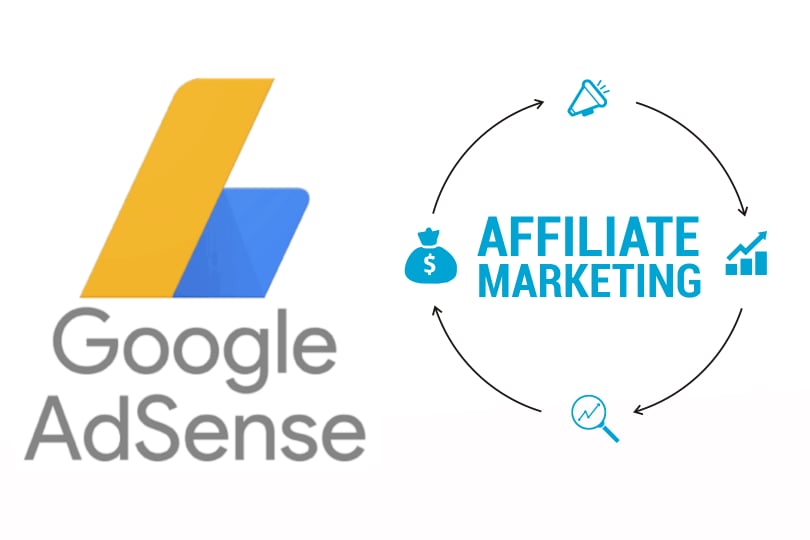 Some bloggers earn money from their art. Some prefer to concentrate on writing, and others just haven't started. There is a world beyond Google Adsense for all those who want to earn a few extra dollars every month.
If you have learned "What you should know about blogging before you begin," you already know that it is unlikely that you will become a millionaire thanks to the income from a website. Most bloggers do not get money from their blogs. Some because they have never thought about it and others because they just see it as a hobby and focus on the writing part.
The following options are the most common to earn money from blogging without having to make a significant effort. Saying that these options mean making money without having to work certainly isn't true. The more time you spend on optimization, the more value per 1000 impressions can be generated.
Google Adsense
Without a doubt, the most common option. Google Adsense offers through contextual ads with a click model an attractive way to make income with a website. If your website does not have a specific niche and deals with topics in general, it may be a good option. Google is left with approximately 30%.
WordPress WordAds
Despite having created a lot of hope among webmasters, WordAds, after its launch in 2011, has failed to live up to expectations. At first, it was only possible for WordPress.com, but five years later, it is available for everyone.
Affiliate networks
If you are an affiliate, you take the chance of displaying advertising without receiving anything in return. This model only makes income if you contribute registrations or sales for the advertiser. In other types, it is enough to launch impressions or clicks. The affiliate marketing works well for very specialized sites if there are advertisers for it at the same time.
Intext-ads
A new way to make income in an automated form is by sponsored links within the article. The user does not very well see this format in some cases because it mixes it with a regular link. If you already have a lot of publicity on the web, you have to evaluate whether it is worth taking the risk of angering your readers. It's also called Paid Links.
Marketplaces
Marketplaces do not seem as long as the other options. For websites with a lot of traffic, they are a good option since they work mainly with campaigns with CPM models (cost per thousand impressions). In Spain, you have, e.g., ADPV and Impresiones Web.
It is best to combine the different online advertising models and, above all, not depend solely on Google Adsense. Those webmasters who implement all the models on their website usually have the best results after a learning phase.
Income with a business plan
Trying to find advertisers proactively is x-times more profitable for the webmaster than automated models. At the very time, they are much more complicated because not all websites are attractive enough for direct contracting.
Sponsored content
It is reliable that there are platforms that give you a way to advertisers who want to post advertorials on blogs. In any case, it is not an automatic process since it requires work every time there is hiring. Sponsored content on blogs is the most popular way of advertising online in this medium.
Direct sale
As you may have seen, a couple of days ago, an advertiser on this website has nothing to do. The usual thing is to send many emails and make cold calls to be successful. A key factor is your blog. If you do not pass 500,000 visits per month, it is very complicated.
There are more options than have not mentioned, such as the sale of links since they can penalize the site. Other formats such as pop-ups or site-under can be very profitable but are very annoying for the user. In the end, it is always good to have alternatives to Google since they control the entire internet advertising market practically.