How to Invest in the Metaverse – Types of Blockchains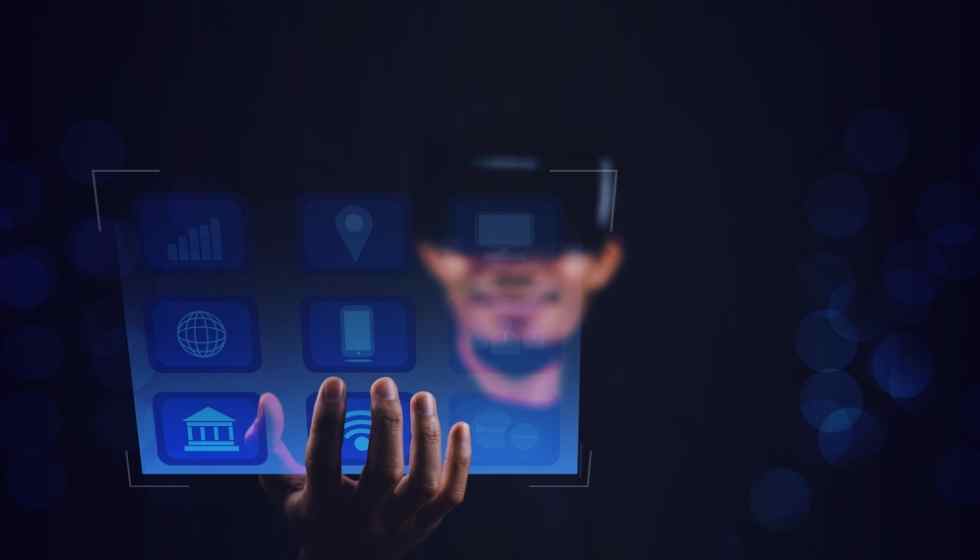 The Metaverse is a fashionable concept in the world of technology. These are interconnected and experiential virtual worlds in which there is a multisensory web interaction (augmented reality, avatars, video games). 
However, currently, it can also be conceived as an economic system that aspires to promote the world of cryptocurrencies. Companies or individuals intend to operate or even work in the future. For this reason, one of the great doubts that can have today is how to invest in the Metaverse. Is it a market to be exploited, similar to the internet of the 90s?
How to Invest in the Metaverse?
Bloomberg Intelligence estimates that the size of the Metaverse market will reach 800,000 million dollars in 2024. An excellent opportunity to start positioning the investment portfolio in this virtual universe that is yet to be defined. Something that can do in different ways: investing in companies that will be part of the Metaverse, in blockchain or significant data investment funds, buying an ETF in the Metaverse, acquiring cryptocurrencies, or also with non-fungible tokens (NFT).
Invest in Companies that will Join the Metaverse
Perhaps the most tempting thing is to invest in Meta, the new Facebook nomenclature. Can do it through CoinMarketCap, where an extensive list of purchase options, known as market shares, is offered. Different platforms have different levels of security, reliability, and liquidity; some are easy to use and others less so.
To make the investment process more accessible, most platforms have instructions. Another help is the people who are part of the large community of crypto fans, who usually post information on blogs, YouTube, and Twitter guides.
Another alternative that can consider can consider is to invest in Amazon. It will have a lot to contribute to the future Metaverse since, right now, it is the great cloud in which the large corporations are. It would be like walking through a virtual shopping center, where you can buy everything that the vendors on the platform offers. In addition, Disney has also thought about building a long-term "theme park metaverse ." Another good investment option.
Funds Specialized in Blockchain and Big Data
Within the megatrends and technology showcases, even within the cryptocurrencies, you can find funds that help to position themselves in some way in these blockchain and big data trends, which will be fundamental in the construction of the Metaverse. On the one hand, the blockchain system is distributed and decentralized to store blocks of transactions.
Later, these are verified thanks to a network of nodes, which prevents them from being modified once verified. The great advantage of investing in blockchain is that there is no need for third-party intermediation. 
It could be said that its advantages are increased confidence, security, and data traceability. Shared on a corporate network. Currently, there are these types of blockchain:
Public Blockchain
Private Blockchain
Hybrid or Federated Blockchain
On the other hand, a key piece in all technological changes is their data and analysis. This is what we generically call big data. If someone wants to bet on this technological trend, they can opt for direct investment in companies that already use it.
However, it is always more competent to have a varied portfolio in the long run. So diversifying investments can be a great option. And it is precisely for this that investment funds can be used.
But there are more options. For example, Finest has developed a megatrends showcase to search for investment opportunities so that users can analyze, compare and choose between different products.
Metaverse Stock ETF
An ETF is an exchange-traded fund, another way to invest in the Metaverse. It's like a basket of securities traded on an exchange like a stock. Each share represents a portfolio of shares. A more than an attractive option for those looking to invest with the security of doing so through a stable fund.
Tokens and Cryptocurrencies
Tokens and cryptocurrencies are digital assets linked to each Metaverse. They are payment currencies, typically used in user purchases such as games, clothes, properties… As with 'traditional' cryptocurrencies, those of the Metaverse fluctuate depending on the users' interest in each platform. This implies that its capitalization value varies with the sale, both within the platform and through external cryptocurrency trading platforms.
NFT
Non-fungible tokens are also another option for investing in the Metaverse.
These unique and exclusive crypto assets play a vital role in adopting the Metaverse, as they add value to digital products. In the case of Decentraland, for example. With no single owner or subscription fee, membership is granted simply for owning properties within the platform. In this Metaverse, NFTs are called LANDs and are a recurring investment vehicle.
What have Big Companies Invested in the Metaverse?
As previously mentioned, one company that has invested the most in the Metaverse is Facebook. In honor of virtual worlds, it has been renamed Meta, which Mark Zuckerberg defines as "the next version of the internet." In the opinion of the company's founder, this represents the beginning of a new stage focused on the Metaverse. Meta will be the parent company that encompasses what is now the social network of Facebook, WhatsApp, and Instagram.
Some Other Companies that Have bet on the Metaverse are:
Microsoft has bought Activision Blizzard for 70,000 million dollars to position itself as one of the great developers of the future Metaverse.
Nvidia, which launched its acclaimed 'Omniverse' in January 2022, is a platform. The construction of environments and 3D objects for the Metaverse.
Unity Software's most disruptive line of business is the democratization of video game design and 3D environments. Some are already calling Unity the "tool" of the Metaverse.
Roblox is another company that has created its Metaverse in its own video game. It reached a market capitalization value of 39,000 million dollars in March 2021 when it went public.
With all this data in hand, the big question is: are they risky investments but with benefits? According to a study by the specialized consulting firm Grayscale Investments, in the third quarter of 2021 alone, everything related to the Metaverse or web 3.0 (NFTs, gaming, etc.) attracted 1,000 million dollars in terms of financing.
Only spending on transactions such as land sales, goods, and virtual services has reached 200 million dollars.