Top Cryptos For Your Investment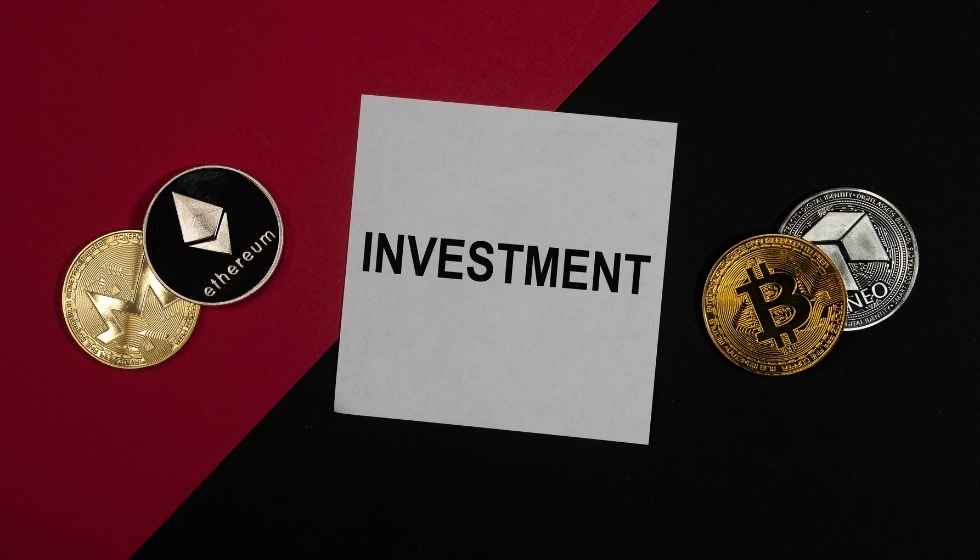 Cryptocurrencies such as Bitcoin and Ethereum have a track record of maintaining and increasing value over time, despite the market's recent decline. Conversely, less well-known cryptocurrencies are viewed as more speculative and unstable. And while some cryptocurrencies are more famous for their silliness than for their worth as an investment or money, they demonstrate the breadth of cryptocurrency options.
In general, cryptocurrencies can be classified according to their utility: What is the purpose of cryptocurrency? When individuals purchase anything from a business, they receive something in return. What is the rationale behind it? Are you using them to buy property or possessions? Maybe to gamble on point spread?
There are numerous cryptocurrencies, but most of them are worthless and lack a clear future. Therefore, innumerable experts advise that you stick to Bitcoin and Ethereum and avoid the newer cryptocurrencies if you want to invest.
Keep reading!
Binance Coin (BNB)
Binance Coin is the native cryptocurrency of the Binance Chain blockchain technology. The digital coin was created to service the Binance cryptocurrency exchange.
The coin can be used as a medium of exchange on the Binance platform and other platforms that support the standard ERC 20 token.
You can invest in Binance Coin through the Binance cryptocurrency exchange. Before you invest, make sure you understand how this digital currency works.
Bitcoin (BTC)
In general, Bitcoin is the most acceptable cryptocurrency to begin as a newcomer. No, I haven't considered it. If you're new to the world of crypto assets, Bitcoin may be the ideal investment right now due to its low value. Therefore, why is that?
This is since the primary cryptocurrency is less volatile. BTC is the most valued cryptocurrency regarding the transaction fees associated with buying and selling it on the market.
Bitcoin's price and value have remained stuck in a "comfort zone" throughout the first few months of 2022. It has been fluctuating between $38,000 and $42,000. Bitcoin price projections indicate that each Bitcoin will be worth more than $75,000 by the end of 2022, but this does not guarantee it will occur.
Nevertheless, individuals who acquire and hold cryptos for an extended period might consider investing in Bitcoin, as it has a high rate of return over time.
Another reason to purchase Bitcoin is that the world's most popular digital currency is divisible. Unfortunately, you are limited to buying a tiny amount of Bitcoin.
For instance, if the price of Bitcoin is $50,000 and you invest $50, you will own 0.1 percent of the coin.
This is ideal for those interested in using Bitcoin first but do not wish to invest a large sum of money.
ApeCoin
ApeCoin is another excellent coin to get right now. It was built in 2022 by the same individuals who built the Bored Ape Yacht Club. This is a platform comprising 10,000 unique collectible Bored Ape non-fungible tokens (NFTs) that cannot be purchased or sold (NFTs). 
Instead, this money may be used to purchase some of the top cryptocurrencies based on the Ethereum network.
ApeCoin is an ERC-20-compliant cryptocurrency with governance and usability features. When it was first released in early 2022, the price of this leading cryptocurrency was approximately $6.40. However, APE token prices rose to around $42 per token within a few hours. At writing, Ape Coins' price is about 55% below this level.
To better understand the ApeCoin project, it was created as a Cryptoverse project. Individuals who wish to purchase items online may also use Shopping.io money. This enables users to buy items from eBay, Home Depot, Amazon, and Walmart. Payments are made via Coinbase, a cryptocurrency exchange.
Intriguingly, ApeCoin users receive a 2% discount on online transactions when using this coin.
Ethereum (ETH)
If you want to invest in the top cryptos in 2022, you should purchase Ethereum.
The coin projects discussed in this article are primarily developed on the Ethereum network, which many of them utilize.
Indeed, this appears to be the case with most meme coins and metaverse projects that we encountered today. This means that Ethereum should also be considered if you're interested in entering the cryptocurrency market.
If you want to invest in Ethereum for the long run, Ether has historically been a good choice, even if you risk losing money. This is because it has the potential to earn more money than any other investment over time.
Ethereum's price has also increased significantly. By early 2022, its price had risen from approximately $10 to more than $3,550. That is a substantial sum of money!
Analysts believe that the value of Ethereum (ETH) has a lot of room to expand in the long run. Therefore, investing in Ethereum is a prudent long-term strategy. Thus, this may be an excellent moment to acquire and hold Ethereum while the digital currency remains inexpensive.