Mobile Technology Upgrading Trends of 2022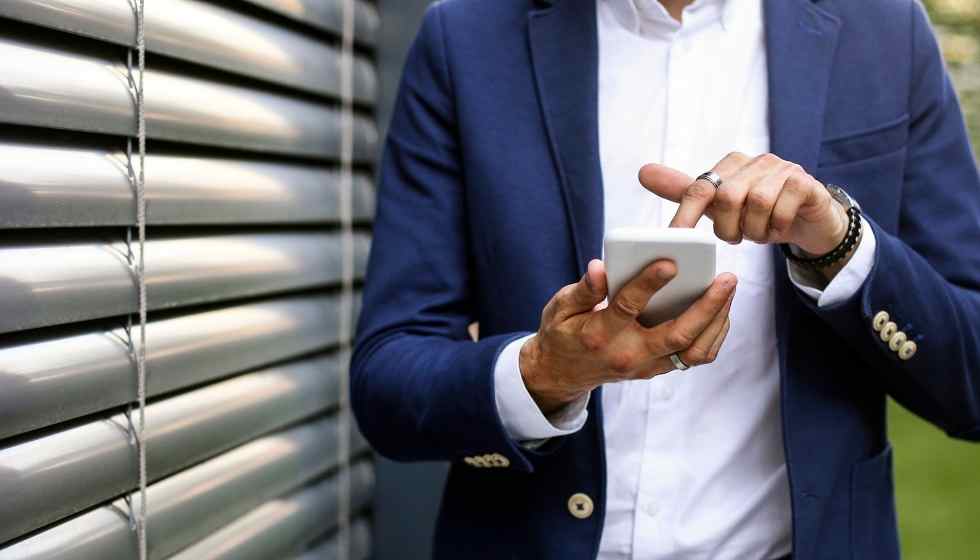 Mobile technology is constantly evolving, although we hardly notice it. The pandemic brought a significant drop in the purchase of smartphones.
The pandemic and the improvements that the manufacturers proposed to us were so internal that we users did not see them. This year, they have charged their batteries to offer us new features or options that improve our experience with our mobile phones.
The mobile trends for 2022 include improvements in the charging of your devices, new hardware and software functions, and advances in artificial intelligence to create more professional photographs. Ready to see the future?
Mobile Trends of this 2022
New Operating System (OS)
The rise of folding mobile phones led Google to create Android 12L, an operating system for this type of smartphone that adapts to the screen and provides the user with greater fluidity when working and new multitasking and personalization bars.
Remote Charging
There is no need to look for plugs wherever you go (if you don't have a power bank). Xiaomi has revealed a new technology that powers multiple devices simultaneously from several meters away. It will be available (as they say at the end of this year). Its name is AirCharger, and it is still undergoing functionality and security tests.
Sustainability
Manufacturers are increasingly committed to the planet, minimizing the impact of technology on the environment. For this reason, they have chosen to develop technology that can optimize energy consumption in all electronic devices to reduce the carbon footprint.
Mobile Payments
More than a novelty, it is a renewal or update. Due to the increase in payments through our smartphones, it is time to reinforce the apps used for it. PayPal, Bizum, Google Pay, and Apple Pay will increase transactions, so improvements will have to be made in this area.
OLED Screens
They gain more and more prominence due to the quality of the image in brightness and contrast and because it allows the manufacture of much lighter mobile phones, increasing the user's field of vision.
The Internet of Things (IoT)
It continues to expand, and we will not be short of solutions for sectors as varied as health, transport, smart cities, etc.
Artificial Intelligence (AI)
It will multiply, creating a multitude of technological versions. Camera systems, natural language processing, speech, machine learning, knowledge graphs, and smart engines are some innovations that we will get closer to and improve our user experience with our mobile phones.
Mobile Security
Companies are beginning to prioritize mobile security to protect user information and ensure that all transactions are secure. Many users are still hesitant to use apps for purchases and payments for security and trust reasons.
Virtual SIM card
Apple is working on a system of virtual SIM cards for its iPhone 14. The great challenge is to convince operators worldwide to offer this service to users and abandon plastic cards once and for all, considerably reducing pollution worldwide and improving other functionalities of the device.
Roll-up Mobiles
Many have been seen at this year's Mobile World Congress (MWC) in Barcelona. The TCL company, for example, has presented its Fold 'n Roll model, a mobile phone with a flexible third screen that can be easily rolled up and unrolled.
Omnichannel
A demand of today's companies who request to unify interactions with customers through multiple channels to solve problems and generate sales.
More Resolution Photography
Up to 9 cameras will incorporate mobile phones this year. Although the scope of the lenses is not yet detailed, images have been leaked that show what the new designs will look like. For now, the cameras will take up much of the back of the phone, but they won't break the aesthetic we're used to.
6G: Physical and Digital Worlds
6G is already on the way. The 6G network will reach speeds of one terabyte per second, creating a seamless fusion between the digital and physical worlds. Will improve latency, power efficiency, and maximum data rates will improve latency, power efficiency, and top data rates. With this new technology, connectivity can also be integrated into practically everything.
All this that we have told you is what is supposed to come, but mobile technology moves so fast that we can almost talk about our present more than our future. They are all exciting topics that we will be able to analyze in detail on another occasion.