8 Tips for Improving Your Website's SEO Strategy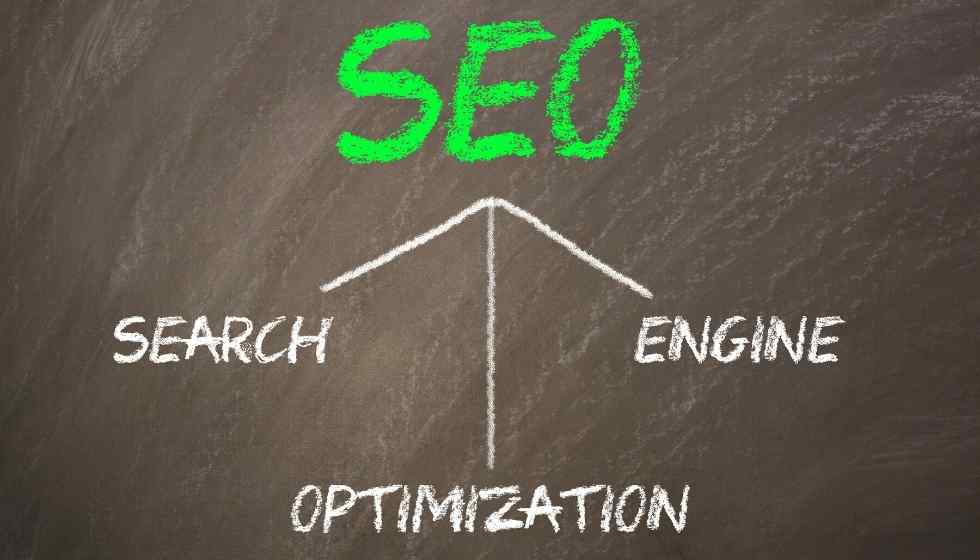 If you're not used to doing it, running the digital side of your business can be difficult. Many people who have studied what it takes to own and operate a brick-and-mortar company can apply the practical applications of making it run like a well-oiled machine. Although, when it comes time to move to the online world, it can be entirely unfamiliar.
Terms like SEO, SEM, and SMO can feel like they're an entirely different language. When running a business with a successful website, SEO (search engine optimization) is the key to online sustainability. If you're not sure how to improve your website with SEO, we have some tips to help.
Start Blogging
Keeping a blog is a tried and true method to drive traffic to your website from search engine results. This is an excellent way to provide potential clients and customers with industry-related information, news on product launches, and updates on what you're doing as well. Your blogs should target the demographic you're trying to appeal to and always have keywords that will push results with searches.
Do Keyword Research
This brings us to our next point, which is to make sure you're doing keyword research. You can write all the content you want for your website, but if there isn't any direction with the words you're putting on the site, you won't see any improvement in traffic. Use tools like SEMRush, Moz, or Hrefs to learn more about what people are looking for within your industry so you can provide them with a solution to their inquiry.
Have a Descriptive Domain Name
Search engine algorithms consider hundreds of factors when indexing and ranking websites and web pages for search terms. One of them is your website's domain. If you haven't chosen a domain name for your website already, consider that Google specifically prioritizes domain name and URL in the top 100 factors for ranking. Make sure that your URL is either descriptive of what your business does or matches your name. You can get help with choosing a domain by working with a domain brokerage service.
Optimize Page URLs
In addition to choosing an effective domain, you need to consider the URL for every page on your website as you build it out. This starts from creating a URL hierarchy that allows particular pages or blog posts to fall under specific categories to ensure they're not too long. You can easily create a blog with a 60-character title, but the URL is far too long to be effective. Consider the URL of a page or blog before it's published and keywords are used in it.
Provide Contact Information
Contact information on your website is effective for much more than simply letting customers get ahold of you. It's an important part of telling search engines where your company is located. For instance, if you're a restaurant in Miami, FL called John's Fried Fish, and a similar restaurant in Portland, OR called John's Fish Fry, you could show up in search results in Portland. While it's great that you're ranking in search results, this isn't where you want it to be happening. The way your contact page is set up will let search engine bots easily identify that you're not the John's in Portland. This creates much more effective results in local searches so that you can drive web traffic from your area Technology Write For Us Or Contribute A Guest Article .
Create Infographics
People are busy and want information fast. An easy way that you can provide information to users fast is by creating infographics. Not only does this offer bite-sized information that's easy to understand, but it's also an image that's optimized for search engines. This means that your blog post or web page can show up in two places on search results: standard search and image search. This improves the likelihood that you're found, and users are funneled to your website.
Set Up a Google My Business Profile
Google is the largest search engine in the world, and the second isn't even close. So, when you're optimizing your website, it's best to play by Google's rules to get in its good graces. One of the ways you can do this is by creating a Google My Business profile that provides your website, address, and hours of operation. This will help you show up in local search results and improve the rate at which customers click your links.
Repurpose Content
When you're creating ads, blog posts, and other content for your business, you can take that and repurpose it for another platform. Doing things like reformatting infographics and putting them on social media, making videos using blog content, and running ads as images on Instagram can help to create multiple funnels that will draw users to your website. This is also a great way to build inbound links to your website from other reputable sites.