Vijay Devarakonda Movies List 2023 and Upcoming Movies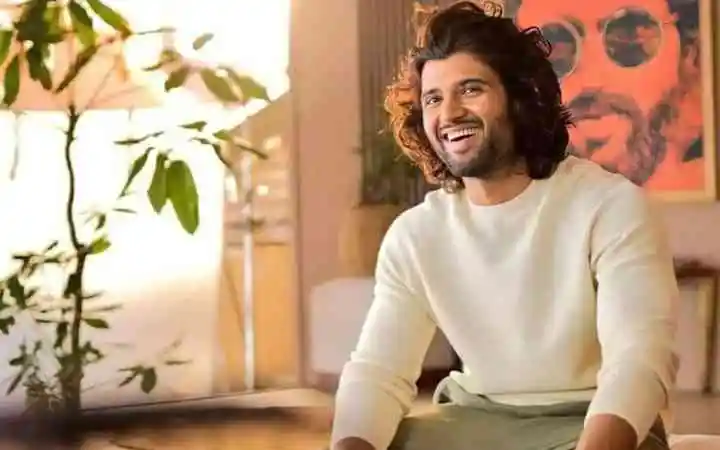 Vijay Devarakonda movies are watched mainly by young generation people. As in Vijay movies, you can find love, romance, action, and comedy; that's why youth connected with vijay devarakonda movies.
Vijay Devarakonda is a sensational actor of Tollywood; Vijay Devarakonda Movies are the favorite of all Telugu people and many Hindi movie viewers.
Vijay Devarakonda Upcoming Movies
Kushi, an upcoming film starring Vijay Deverakonda and Samantha Ruth Prabhu, is set to be released in 2023. The film is directed by Shiva Nirvana and produced by Mythri Movie Makers.
Kushi is Vijay Deverakonda's 18th movie, as per Wikipedia.
Vijay devarakonda movies in hindi or not yet available, his hindi (Pan India) movie Liger is going to release in end of 2022, liger is a sports action film directed by puri jagannadh. Liger release date is not yet confirmed by movie maker, have to wait for official release date.
His dubbed Hindi movies on youtube are getting many views; Vijay Devarakonda is the only actor from the Telugu industry who has many fan bases from other states.
Vijay Devarakonda started his career in a supporting role and raised high, and started doing leading roles. His movies are mostly concepted about love and friends, mostly he does romantic scenes in the movies, and he is a Tollywood Imran Hashmi.
Vijay Devarakonda movies list is not that extensive because he acted only in countable movies and that too very hit movies, only some got terrible reviews.
Vijay Devarakonda and Mrunal Thakur's movie is coming soon, but shooting has not started. On June 14, 2023, they gathered together with movie makers for a muhurtham.
The Vijay and Mrunal movie is under SVC, and it is SVC:54. The movie name is untitled, still being disseminated, and not yet officially released on social media.
Mrunal Thakur posted some photos with Vijay Devarokanda and movie producers. With the caption "The first step in a very exciting journey. It's my first time working with Sri venkateshwara creations, and I'm really thrilled to be sharing the screen with thedevarakonda. I can't wait for the shoot to begin".
Vijay Devarakonda Movies List
Nuvvila, 2011
Nuvvila is a Telugu Romantic film in that Vijay played the role of Cricketer (Vishnu).
Life Is Beautiful (2012 )
Life Is Beautiful is the second movie of Vijay in that his role was concise for some minutes and some scenes; in that movie, he played the role of Ajay.
Yevade Subramanyam (2015)
In this movie, also he played the supporting character; the leading role was played by Nani, in this movie, his role was (Rishi).
Pelli Choopulu (2016)
Pelli Choopulu is the movie from this movie. He started playing the leading lead roles, and this movie is a success for him. From this movie only he got much appreciation, he played the role of (Prashanth).
Dwaraka (2017)
Dwaraka is a comedy film by Vijay Devarakonda; in this movie, he played the two characters. This movie got on the flop list, and he played the roles of (Erra Srinu / Sri Krishnananda Swamy).
Arjun Reddy (2017)
Arjun Reddy movie changed the life of Vijay, and entered his name in Box-Office collection, Arjun reddy movie got very much fame, and Vijay became famous due to his acting and attitude in his film, he played the role of (Arjun Reddy).
Ye Mantram Vesave (2018)
Ye Mantram Vesave of Vijay Devara Konda was shot in 2013 and released in 2018. Also, this movie fall's under the flop list of Vijay Devarakonda movies list; he played the role of (Nikhil)
Mahanati (2018)
In this Mahanati movie, Vijay played the role of supporting actor along with Samantha Akkineni. Keerthy Suresh and Dulquer Salman played the leading role; in this movie, Vijay played the role of (Vijay Anthony).
Geetha Govindam (2018)
Geetha Govindam movie is a conceptual love movie of a most lovely couple of Tollywood movies Vijay Devarakonda and Rashmika Mandanna; in this film, Vijay played the role of (Vijay Govind).
NOTA (2018)
Nota is a political thriller movie, which got some negative reviews, well everyone has their taste; in this movie, he played the role of a politician (Varun Subramanyam).
Taxiwaala (2018)
Taxiwaala movie is based on supernatural thriller movie, these movie songs got very famous, in this movie Vijay played the role of (Shiva)
Dear Comrade (2019)
In Dear Comrade movie Vijay Devarakonda played the character of a student, in this he played the role of (Chaitanya)
World Famous Lover (2020)
World Famous Lover is a movie based on four love stories four characters of Vijay roles (Gautham / Seenayya "Srinu")
Liger (Releasing in August, 2022)
Liger Vijay Devarakonda's liger movie is not yet released. The shooting process is done, but the release date of Liger is not yet released. Liger movie is releasing in multiple languages, Hindi, Telugu, Tamil, and many others.
Kushi (Filming)
with Samantha Ruth Prabhu
(Untitled) Vijay Devarakonda upcoming movie after Kushi is untitled and he is going to share screen with Sita Ramam movie's beautiful actress Mrunal Thakur.
Liger Movie Cast
Vijay Deverakonda
Ananya Panday
Ramya Krishna
Ronit Roy
Ali Basha
Makarand Deshpande
Shah Emtiaj
Vishu Reddy
Getup Srinu
Abdul Quadir Amin
Mike Tyson (Cameo appearance)
Vijay is famously known as Rowdy Boy because Rowdy is his clothing brand and his fans started calling him Rowdy Boy.
The duo couple Vijay Devarakonda and Rashmika Mandhana are the most loved couple viewers like this couple very much. Vijay devarakonda and rashmika mandanna movies are two movies and that are Geetha Govindam and Dear Comrade and these two are most watched and loved movies.
Songs of Geetha Govindam are chartbusters. Especially "inkem inkem kavale" song hits a record. There are kiss scenes in these two movies in which rashmika fans got hurt, and it's a rumor that rashmika doesn't want to work with Vijay in any upcoming films.
FAQ
Which is the Vijay Deverakonda and Samantha Ruth Prabhu movie?
Vijay Deverakonda and Samantha Ruth Prabhu are doing the movie "Kushi,"  which is going to be released in 2023. It is a romantic comedy movie directed by Shiva Nirvana.
Is Vijay Devarakonda's "Liger" a hit or a flop?
After watching the movie, many people said it was not that good to watch, boring, and long. According to Wikipedia, it is a flop and a loss in terms of budget and profit; the budget is 90–125 crores, and box office earnings are 60–80 crores: source.