Nia Jax WWE 2023 Updates – Did Nia Jax Quit WWE?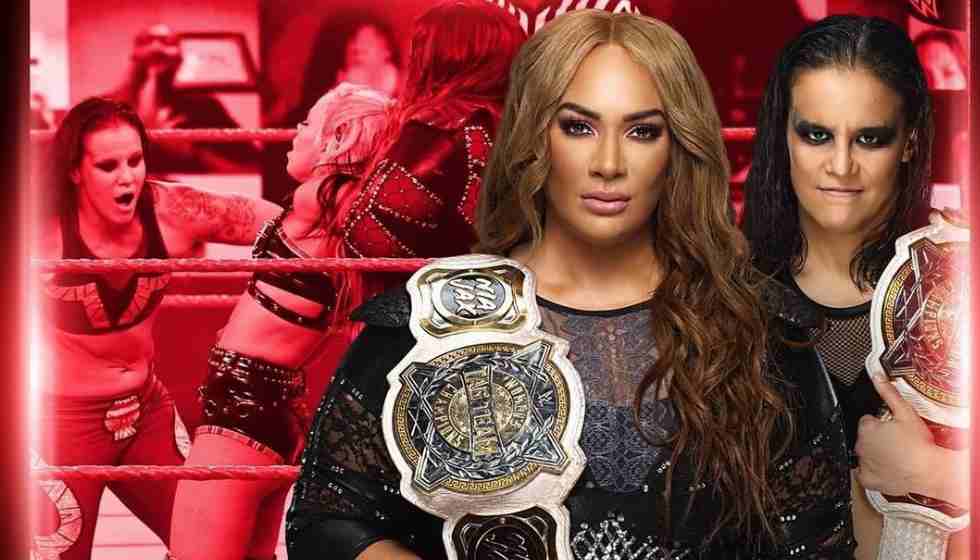 Nia Jax is an American wrestler signed to WWE (World Wrestling Entertainment).
She was the model before entering wrestling. Nia Jax this name is staged; the real name of Nia is Savelina Fanene. She is 36 years old. She is a full-sized women wrestler full of energy, and her weight is 123kg.
Nia Jax was born on May 29, 1984, in Sydney, Australia. Do you know that The Rock (Dwayne Jackson) is a family relative of Nia Jax? Wrestling is not new to Nia. She learned many tricks and fights from the rock.
The Rock (Dwayne Johnson) and Nia Jax
What is the family relationship between The Rock (Dwayne Jhonson) and Nia Jax? Johnson's grandfather, Peter Maivia's cousin, was Joseph Fanene. Joseph Fanene is the father of Nia, aka Savelina Fanene; the relationship is they are cousins, now you got the relationship between them.
Did Nia Jax Quit WWE [2022]?
Nia was released from WWE with other 17 wrestlers. It seems Niajax will not come back to wrestling. But there is no official statement from WWE Nia Jax or any other WWE official reports.
WWE Niajax's current career plans differ from wrestling; as per some reports, she is interested in framing, wants to do something with her farm, and is looking to do business.
It also mentioned that Nia feels some mental pressure due to wrestling, so she wants to be free and enter the business.
Begin of Zada/Nia in Wrestling
Nia signed WWE in 2014; Nia's first match fight was on May 7, 2015, at an NXT house show under the ring name Zada, where Bayley and Carmella defeated her and Devin Taylor in a tag team match.
After some days in August, the ring name from Zada to Nia Jax.
Niajax's wrestling style is unique, and Nia's shot style is called "The Irresistible Force."
She was the alone warrior in the ring, many wrestling fans like Nia for her performance in the round, she was not available in some matches and months due to injuries and health issues.
Nia Tag Team Championship
After some rest, Nia returned to RAW on April 6, 2020. On the May 25 episode of Raw, Jax defeated Charlotte Flair and Natalya in a triple threat match to challenge Asuka for the Raw Women's Championship on Backlash.
Jax challenged Asuka many times, and every time she lost the match with Asuka. Many of them don't know that who is Asuka; well, Asuka is a Japanese professional wrestler, she is 39 years old, three years more aged than Nia.
In 2023, Nia Jax had a fight with Alexa Bliss in the Raw Women's Title Match at WrestleMania 34. The match between Alexa Bliss and Nia Jax was very interesting to watch.
Nia Jax Boyfriend or Husband
Many of them googled and asked Nia on social media about her boyfriend and her husband. Well, this is the wrong question because Nia is unmarried. She is still single.
What about Nia's boyfriend? Well, Nia was in a relationship with Josh Woods from 2014 to 2016 (as per some sites). It is not confirmed about the relationship, just rumors or maybe real.
Josh Woods is an American professional wrestler, presently signed to Ring of Honor.
Recently, Nia trends on social media channels due to her words: "My Butt" "My Hole" during the match. She said that due to the pain, that was a fight in between Lana VS Nia's table match.
Check that video below: Twitter.
FAQ – Frequently Asked Questions
How Much Does Nia Jax Weigh?
Niajax is one of the weightiest women in WWE wrestling. Nia Jax's weight is 123 KG, as per Wikipedia.
How Old is Nia Jax?
Nia Jax's present age is 37 years.
How Tall is Nia Jax?
Nia Jax Height is (1.83m).
What is the Nickname of Nia Jax?
The Irresistible Force
Do you know:
Jax was attacked by Randy Orton and delivered an RKO to her in 2019 Men's Royal Rumble and Rey Mysterio delivered a 619 and eliminated Jax from the Rumble.