Top 8 Brilliant App Development Platforms in 2020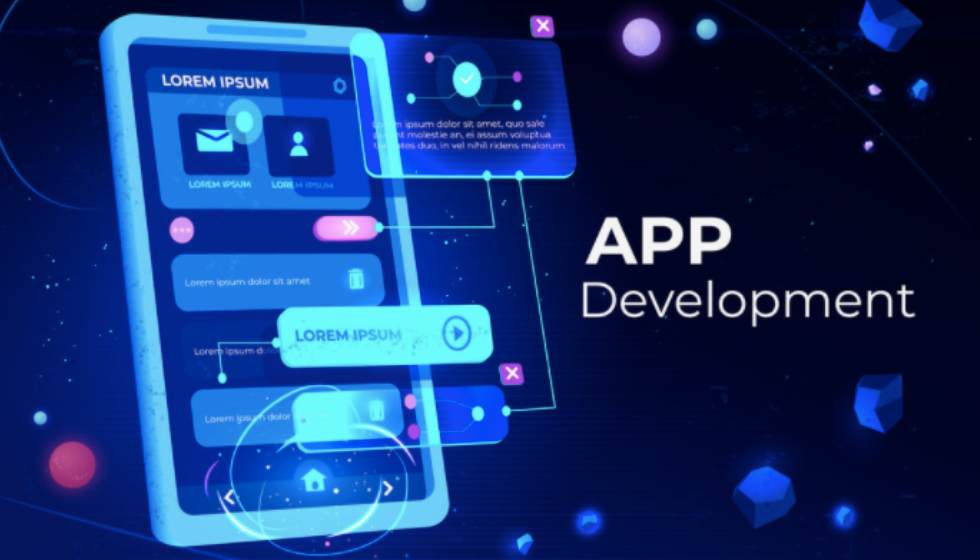 What is application development? Well, it means creating a computer program or a set of programs to perform various tasks a business or a company requires. It is a software application /program that can be run on a computer device to achieve or fulfill a task quickly and efficiently. Application development software uses low code app development programs to create a user-friendly system.
An 'app' is a common word used by all of us. Swiggy, Uber,  and a lot of other businesses have developed their apps. The people who design and deploy these computer applications are called  Application Developers. Application development ensures the automation of all tasks within a company/business.
Human beings, basically you and I are a considerable part of the technological innovations happening every second in the world. Let us learn more about the top 8 app development platforms to look out for in 2020:
1) Skuid
Skuid is a fantastic application development software available on the internet. Skuid is capable of developing a customized mobile and web application that is closely aligned with customer preferences. So, just lay down your demands, and Skuid will bring that into work. Skuid is known for its flexibility; it enables developers to alter or change the codes whenever it is needed. Skuid designs and delivers voice-enabled, integrated, and fast apps Some of the key features of Skuid areCode-free Development, Data Modeling, Mobile Development, Software Development, Web App Development, and many more.
2) Linx
Linx is another popular platform which is loved by all. It is a low-code platform that enables the creation, integration and automation of business applications without the requirement for programming. Well, this is true. Linx creates complex applications without getting into the subject of coding. It enables the fast development and deployment of automated processes. Linx can quickly and efficiently carry out tasks of Windows processes and automating data transfers, and it doesn't end here; there are a whole lot of other functions this platform can perform.
3)Appy Pie
Appy Pie is a cloud-based Mobile Apps developer Software. It develops and customizes the application without getting into coding. It is swift, inclusive, light and easy to use. This software is mostly centred around, giving users a seamless experience. It improves user experience and instantly engages with them. It has a 24/7 customer service to clear your queries. This app development software allows you to customize features according to your ideas. Some of the key features of Appy Pie App Development are Access Controls/Permissions, Compatibility Testing, Mobile Development and Source Control. This platform boasts about its inclusivity as it enables any individual with no programming, technical and coding knowledge to use it efficiently. Appy Pie is used by many small and medium businesses to develop apps.
4) Bizness Apps
Bizness app is more advanced when compared to other platforms. It can be used by restaurants, marketing agencies and many other businesses. It allows users to develop native iOS and Android apps. There is no obligation to know programming languages which further widens its reach. Some key features of it include a visual editor, multiple integrations, m-commerce features, music and video players, GPS-based directions and notifications, Private App Store, Signature, Multiple Language Supports and App analytics.
5)App Sheet
AppSheet is one of the best app development software in the market. It has developed a user-friendly interface. It is flexible and gives all the users freedom while developing and deploying an app. You do not need to worry about the technical and coding aspects to work on this software. This platform boasts about its robust features. Some of its key features include Collaboration Tools, Compatibility Testing, Data Modeling, Debugging, Deployment Management, Mobile Development, Web App Development and more. You can also customize your apps with AppSheet with its other features like Image Capture, Barcode Scanner, Signature Capture, GPS & maps etc.
6)Xojo
Xojo is a high-class app development software. This software provides development for Desktop, Web, Mobile and Raspberry Pi. It would help if you lay down your ideas, and Xojo takes up the task of transforming your ideas into high-quality apps with modern support and graphics, Xojo makes cross-platform development easy. It boasts of its affordability and inclusive features. Some key features of it include. Code-free Development, Debugging, Mobile Development, Software Development, and Web App Development.
7)BuildFire
Do you want your business to reach out to a broader audience? Well, then Build Fire is the answer for you. BuildFire app development software features an array of templates that allows users to choose from. With its visual builder feature, it also allows you to customize and edit your apps and integrate the app with web services and further publish apps on Google and Apple play store. Whether it is for e-commerce, fitness, sports, or an educational app, BuildFire provides you with an easy and seamless experience to start creating user-friendly apps. Some of its key features include Compatibility Testing, Deployment Management, Mobile Development, and Source Control.
8)Appery.io
Appery.io is a cross-platform, cloud-based mobile app building software, Appery.io is one of the innovative platforms in the market. It is known for developing web apps and hybrid apps with built-in support. This platform enables you to create an app that delivers a unique user experience. This platform provides support to multiple frameworks like Ionic, AngularJS, Bootstrap, and HTML5. It boasts of having over 30 themes for customization, offers its user's source code editing, and visually defined storage variables. Appery.io also allows you to integrate your existing backend with your app. It also provides you with the ability to import and use backend services.
Conclusion
These are some of the best and innovative application development platforms you can use to build a hassle-free and user-friendly application for your business. These platforms will make sure to take care of your most intricate details of the users and will develop and deliver an application according to your requirements.