Samsung's 5G A71 will release this week in the US, Phone at $599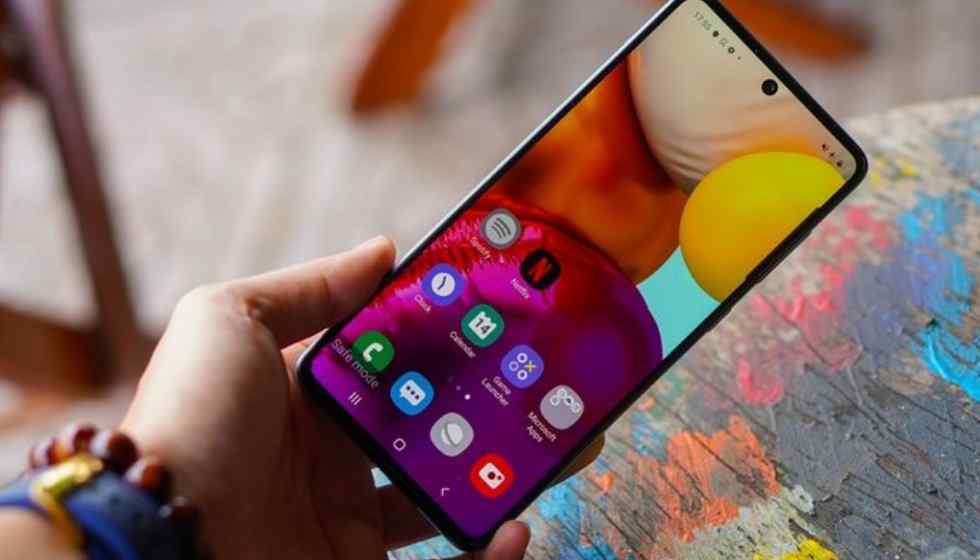 Samsung's Galaxy A71 5G, which lists at the top of its midrange A-series lineup, will begin in the US starting on June 19th, the company published on Monday.
Initially, the handset will be available from T-Mobile, Sprint, and Samsung.com, and AT&T states that it will have the phone available in its stores on July 10th. Samsung states that the phone will be getting to Verizon and other carriers following this summer along with an Unlocked by Samsung model.
Specifications include a 6.7″ FHD+ Super AMOLED display, Snapdragon 765G processor, 6GB RAM, four rear cameras (64MP + 12MP Ultra Wide + 5MP Macro + 5MP Depth), 4,500mAh battery, 128GB storage, 5G connectivity, and Android 10.
Announced back in April with a price tag of $599.99, The Samsung Galaxy A71 5G is the step-up model compared to the Galaxy A51 5G.
The difference between the A51 5G and the A71 5G is their principal cameras, which is reassuring given the concerns. Both have a quad-camera array — including 12-megapixel ultrawide cameras, 5-megapixel depth cameras, and 5-megapixel macro cameras — but the A71's main camera has a resolution of 64 megapixels, compared to the 48-megapixel sensor on the Galaxy A51.
As for when and where you'll discover this dope looking phone, Samsung affirms that starting June 19, you can find it at T-Mobile, Sprint and Samsung.com.
Additionally, later this summer, the Galaxy A71 5G will be available at AT&T, Verizon Wireless, and Unlocked by Samsung. If someone needs this phone, chances are they'll be capable to find it and buy it. That's a good thing.
The A71 also has a somewhat bigger 6.7-inch hole-punch OLED display compared to the 6.5-inch screen on the A51, and it can be charged slightly faster at 25W compared to 15W for the A51 5G — although their batteries are both 4,500mAh.
In the US, the Samsung Galaxy A71 5G will utilise a Snapdragon 765G processor, arrives with 128GB of storage (expandable with up to 1TB via microSD), and has 6GB of RAM.
Samsung states the Galaxy A71 will support sub-6GHz 5G with its initial launch on T-Mobile and Sprint, and AT&T confirmed that its version will also be Sub-6GHz only. Samsung announced that it will have more extra information about mmWave support later this summer when the device is listed to release on Verizon and as an unlocked model.