Instagram redesigns its home screen adding Reels and Shop tabs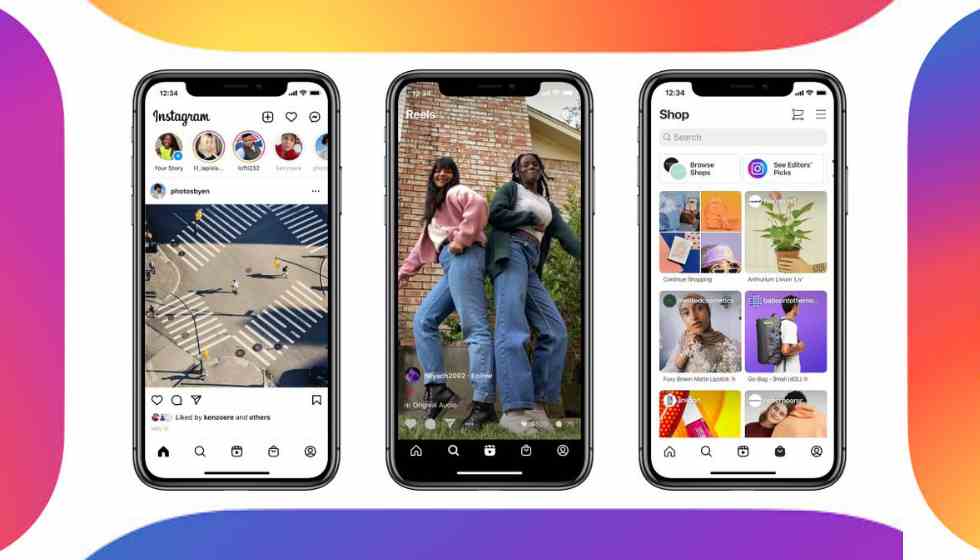 Instagram's doing significant design modifications to its home screen for the first time in years. The company stated that it's adding Reels and Shop tabs to its home screen, a communication of the company's advantages.
The Reels tab will, of course, direct users to Reels, short-form videos related to TikTok. The Shop tab will surface personalized recommendations, editors' picks curated by the @shop channel, shoppable videos, and new product collections.
Both tabs make it easier for people to find what they want on the platform and go there immediately.
The Likes tab, as well as the Create tab where users upload photos are moving to the top right-hand corner next to the direct messages inbox.
"We don't take these changes easily– we haven't updated Instagram's home screen in a great way for quite a while," head of Instagram Adam Mosseri wrote in a blog post.
"But how people plan and enjoy culture has changed, and the biggest risk to Instagram is not that we change too fast, but that we don't change and become unnecessary. We're passionate about the new design and believe it provides the app with a much-needed refresh while waiting true to our core value of simplicity."
The fact that Instagram is performing to a Reels tab only a few months after its launch in the US and abroad implies the format is here to stay.
Interestingly, IGTV, Instagram's home for long-form videos, still hasn't gained a dedicated home screen tab and is only available through the Discover page, which could converse to the lack of interest in the format.
The shopping interest is less surprising than Reels. Instagram has expanded its shopping product over the years, and this summer, it started a dedicated shopping page and the experience to use Facebook Pay for transactions.
Placing both Reels and Shop on the home screen suggests we can anticipate continuing to see the company invest in both of these areas.